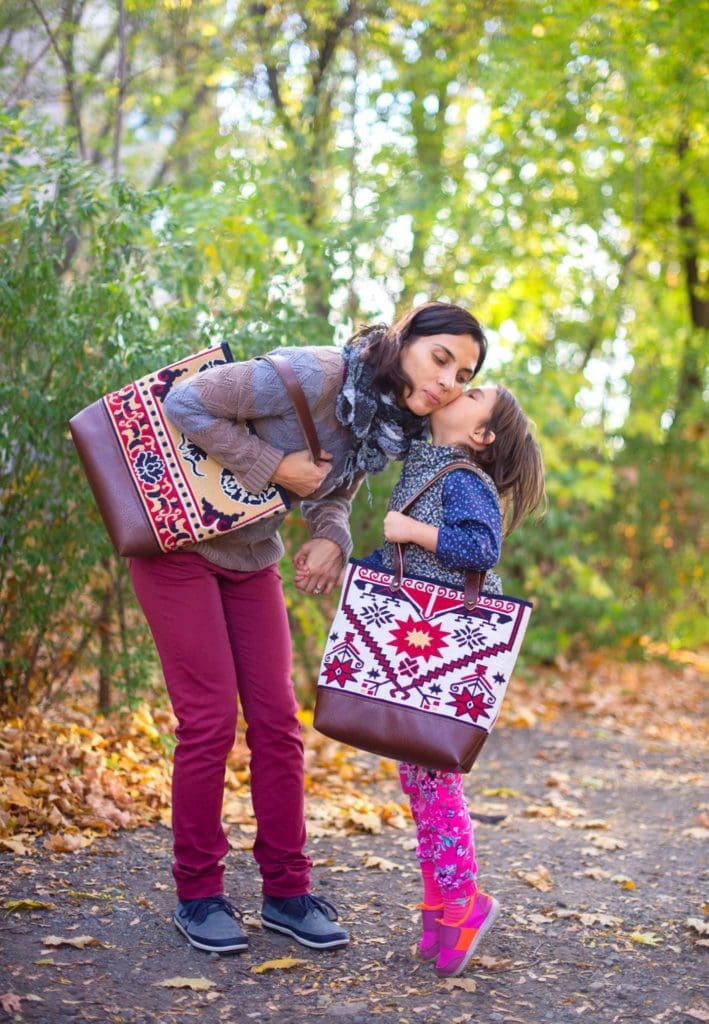 I spot Irina down the street on my way back to the Center from the market, and quicken my pace to catch up with her. She's pushing a dusty, rickety baby stroller with a lumpy garbage bag in the seat. Having run into her like this on several occasions in the past, I know that the bag is filled with cans, bottles, and scrap metal she's collected that morning with the intention of selling it for a few lei. There's a chill in the air and I notice her strong hands are swollen a bit from the cold. We exchange hellos and I remind her about her sewing lesson later that day. She smiles and assures me she'll be there, and I believe her as she has yet to miss a lesson.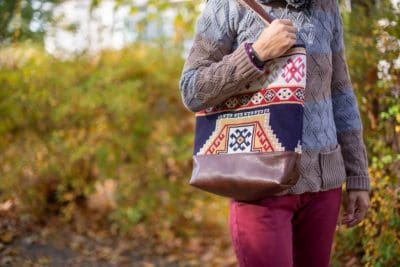 A few hours later, Irina walks through the door, hand-in-hand with her youngest child, a three-year-old boy. She apologizes and explains she didn't have anyone to watch him today. "No problem," I say, "he can sit next to us; I'll get some crayons and some Legos for him." I help the little guy onto a chair and get him set up with a snack and something to color. Irina takes her place at the sewing machine on the opposite end of the bench and I pull up a seat between them. For the next hour, I lean from one side to the other, switching between supervising Irina and trying to her keep son entertained. Just as he reaches the limit of his patience, she finishes the bag she's been working on, and we celebrate together. I know he doesn't fully understand the weight of what she's accomplished, but someday he will.
Irina is one of four women enrolled in our new project: Ashira Workshop. Over the next six months, she will continue to receive training to develop her sewing skills and knowledge of personal finance, and complete seven more bags (which you can purchase here!). In May, she will invite her family to a graduation ceremony where we will recognize her achievements and honor her and the other graduates with diplomas and their very own sewing machines. My prayer is that after that day, I will never again meet her on the street collecting metal in the cold, but instead, to meet her in the market buying materials for the products she designs and sells to provide for her family.This is the image that sustains me these days; the image that I pray is on the heart of each of the women enrolled in this course, to help them persevere and see it through.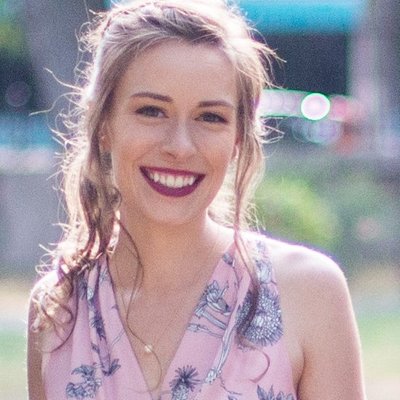 ABOUT HARPER:
Teah Maxwell Dugbeh is the Good News Club and Frisbee Coordinator at Word Made Flesh Sierra Leone. He also works with the Vulnerable Person Protection Department to address abuse cases in Kroo Bay.
Teah was born in Liberia and came to Sierra Leone during the 1991-2012 Civil War in the sub-region. After several years of serving in a local church, he finally answered God's call to be the senior pastor of New Life Assemblies Church in Kroo Bay. He has faithfully and intentionally been serving at WMF-SL since 2012 as a volunteer, servant team member and now staff.
Connect with Harper: harper.swords@wordmadeflesh.org
Share this story