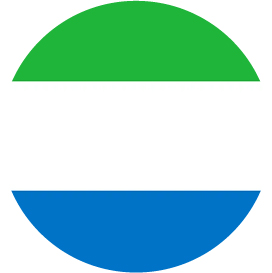 Word Made Flesh Sierra Leone seeks to love, serve and accompany vulnerable children and families in the Kroo Bay neighborhood of Freetown.
A brutal 10-year civil war (1991-2002) and the recent Ebola epidemic have left the beautiful people of Sierra Leone some of the poorest and most vulnerable in the world. The country's history of civil unrest, including that devastating civil war, has left a lasting impact on its infrastructure and economy. Limited economic opportunities, weak educational systems, and inadequate healthcare services further contribute to the cycle of poverty. Gender inequality and governance challenges also hinder the prospects of the youth.
WMF Sierra Leone seeks to love, serve, and accompany vulnerable children and youth, destitute families and women who are sexually exploited in Kroo Bay. Through offering the poor in Kroo Bay relationships built on mutual vulnerability and trust, along with leadership training, skills and traditional education, we endeavour to spread God's light, hope, wisdom, and peace.
Learn about our staff & support financially.
Read the latest news and notes from the field.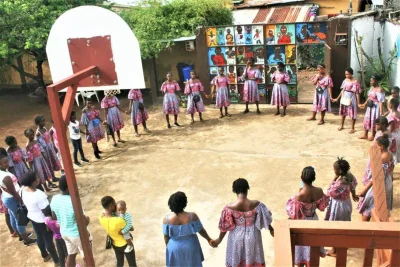 Alé Alé House of Hope
Alé Alé House of Hope, our ministry center, is a place where the children from Kroo Bay can experience community, hospitality and safety. In addition to our ministry activities, children are welcomed to share meals, grow a garden together and play in the playground. It is also a place where our international staff grow in intimate relationships as we worship and learn.
Protection of Children from Sexual Abuse
The girls in Kroo Bay are particularly vulnerable since many of them experience sexual abuse and exploitation from a young age. WMF supports these children and their families by providing sexual abuse prevention education and counseling, as well as helping them receive medical care and pursue legal action against perpetrators.
Lighthouse Ministry
Lighthouse Ministry is an integrated program where 35 youth in Kroo Bay, one of the poorest communities in Freetown, are intentionally discipled and mentored through these activities:
Weekly corporate worship, table fellowship, prayer and interactive Bible study
One-on-one small group meetings
Home and school visits by mentors
Homework assistance
Ultimate Frisbee and fellowship on the beach
Leadership development through facilitation of the Good News Club
Annual summer camp
Kroo Bay Good News Club
On Saturday afternoons, approximately 250 children in Kroo Bay attend the Good News Club for vibrant worship, dynamic Bible stories, prayer, first aid and nutritional snacks.
Kroo Bay Outreach
WMF staff, volunteers from nearby churches and some Lighthouse youth reach out weekly to build relationships with vulnerable families in Kroo Bay. Through compassionate listening and prayers, we seek to bring God's love to those struggling with poverty in Kroo Bay.
Tutoring Program
Monday through Wednesday, 35 of the most vulnerable children in Kroo Bay attend our tutoring program where they also receive hot meals. We facilitate interactive sessions to develop children's thinking and learning skills and to promote positive character traits.
Incarnational Living
A few of our WMF staff live in Kroo Bay among the most impoverished of Freetown, sharing in their lives and hardships, building mutual relationships of caring and trust, and experiencing together the incarnate love of Jesus.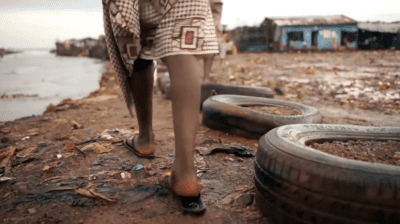 After some recent flooding in Sierra Leone, we sat down with Cami Goble our Word Made Flesh Sierra Leone Field Director to ask her a few questions. Word Made Flesh Sierra Leone is located in Freetown. What can you tell us about the history of the city?  Designed by the British, Freetown was originally designed…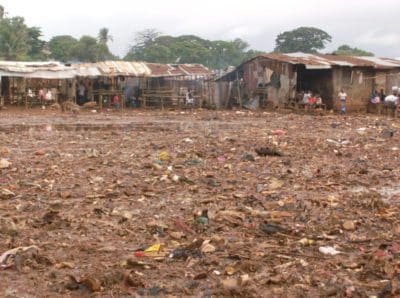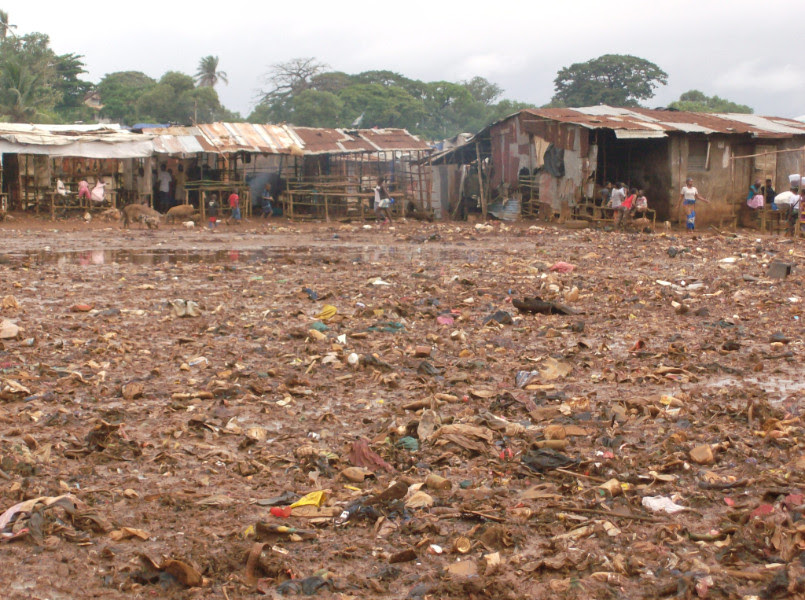 Keziah is a vulnerable young girl desiring safety for her life. She was abandoned when she was four years old when her parents left her with an older woman in the east end of Freetown, Sierra Leone. Keziah was abused sexually there, and the old woman did not fight for her. So she started a journey…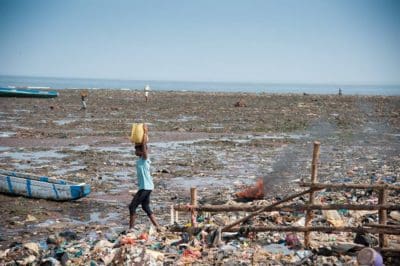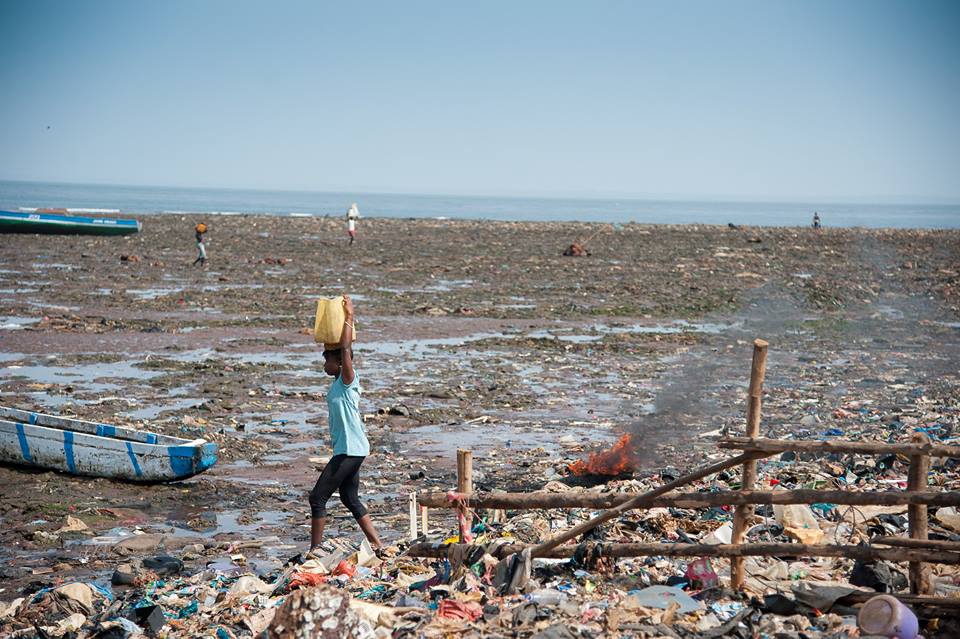 It's September in Kroo Bay, an expansive area located on the coastline in central Freetown, the capital city of Sierra Leone. Home to more than 6,000 people, this community is primarily made up of makeshift structures pieced together from bits of scrap metal, sticks, garbage, and mud. The neighborhood lies at the bottom of a large hill…