Study Abroad in Galati, Romania
Join Word Made Flesh Romania and George Fox University as we partner together for a new kind of study abroad experience!
The student will study the following courses:
Romanian Language Learning
Society and Challenges in a Post-Communist Context
The Church and Christian Approaches to Poverty
Spiritual Formation in Missional Community
Cross-Cultural Practicum – organized based on the student's interest and focus of study, which include: Christian ministry and mission, social work, education, NGO management, international studies, health care, community development, job creation, urban farming, and Eastern European studies.
Students enrolled at George Fox University can apply to study for a semester in Romania using this online application after getting approval from the Center for Study Abroad. Follow the instructions on the application.
If you are a student from another university and interested in the study abroad program, please email us (opportunities@wordmadeflesh.com) to see how we can work together to make it happen!
Are you a Study Abroad Director at a university and interested in partnering with Word Made Flesh Romania about this opportunity? Please contact David Chronic (david.chronic@wordmadeflesh.com) to start this process.
Study Abroad in Kigali, Rwanda & Bujumbura, Burundi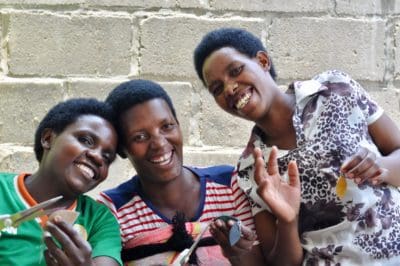 Join Word Made Flesh Rwanda and Word Made Flesh Burundi for a new kind of study abroad experience! Be immersed in the rich culture of the African Great Lakes Region as you become exposed to long-term missional engagement and advocacy work.
The student will simultaneously study the following courses:
Kinyarwanda Language

, 3 credits,

Local language instructor

Community Development/Approaches to Poverty

, 3 credits,

David Chronic, PhD. Candidate Intercultural and Diversity Studies 

Peace and Conflict Studies in East Africa

, 3 credits,

David Niyonzima, PhD. 

East African Art, Culture, & Religion

, 3 credits,

staff TBD

Spiritual Formation

, non-credit bearing (academic 3 credit option by request),

staff TBD

Internship, 3 credits, Coordinator: Shelbye Renfro, M.A. Global Development and Justice
Apply for Study Abroad
Students enrolled at a college or university who wish apply for this study abroad program can contact opportunities@wordmadeflesh.org.
Frequently Asked Questions