Word Made Flesh Rwanda seeks to provide abundant life for women and their families in Kangondo!
Rwanda has been slowly rebuilding since the 1994 Genocide Against the Tutsi, but many people in this beautiful country still live in poverty. Since 2015, Word Made Flesh Rwanda has been serving women who have been experiencing the brokenness and vulnerability that comes with living in poverty in one of Kigali's poorest neighborhoods. WMFR seeks to restore hope while equipping women with the tools and resources they need to thrive.
Vision:
Abundant life for women and their families in Kangondo.
Mission:
Word Made Flesh Rwanda invests in women living in vulnerable communities through friendship, discipleship, and opportunities for economic empowerment and holistic transformation.
Economic Empowerment Groups:
Women in Kangondo often struggle to find stable sources of income, making planning for the future extremely difficult. WMFR offers economic empowerment groups to women where they can be part of a savings group, giving them access to a savings account and small loans. These women are also welcomed to participate in a time of bible study and prayer together, and to be part of a compassionate community.
Kundwa Collective: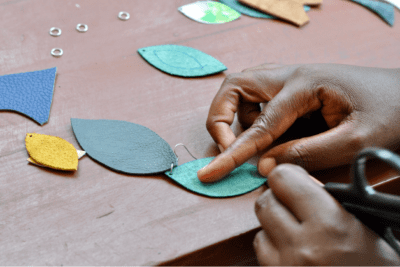 Kundwa Collective is a social enterprise that offers stable and dignified employment to artisans through jewelry and craft-making. Kundwa means "beloved" in Kinyarwanda. You can shop our products at our website (kundwa.org)
Women's Programs:
We believe that holistic poverty requires a holistic response. In addition to the programs that attempt to relieve the financial struggle many women face, we also try to respond to their mental, emotional, physical, and spiritual well-being. We frequently visit women in their homes as a way to develop deeper relationships and have a better understanding of their home and family life. We also facilitate trainings and discussions on different commonly-faced health issues in our community, and accompany women through pregnancy to ensure they have access to the healthcare and nutrition that they need.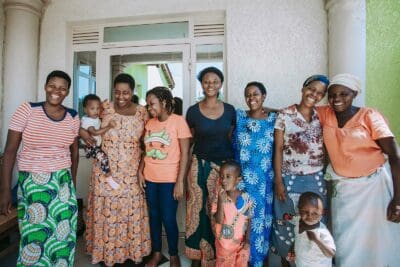 Entrepreneurship Program:
WMFR has worked with partner organizations to develop an entrepreneurship curriculum that accompanies women in Kangondo through the steps of developing and growing a small business, and offers mentorship after the training program. We currently have 7 small businesses that we support through mentorship.
Counseling:
We partner with local counselors to offer individual and group counseling to women suffering from depression, anxiety, trauma from domestic abuse, and the post-traumatic stress that many carry from living through the 1994 genocide.