Community Health Coordinator
Christella was born and raised in Rwanda. She has three siblings from the second compassionate and brave mother that God has directed in her life to be a role model and teacher. When she was three years old, she lost her biological mother and was raised by her loving grandparents, father, and adopted mother who did all the best they had to raise her well as a Christian child and gave all they had to give her the best education. She is always and forever grateful to God and her grandparents specifically who have been there every time she needed them. From the loving parents she learned from, she grew up with thoughts of helping others who were needy and doing the best to be a blessing in other people's lives. Her vision and aspirations were to be a healthcare provider because since childhood she always felt other people's physical pain which she wanted desperately to heal and share.
She has a Bachelor's degree in Healthcare Management with a concentration in Global Perspective from Southern New Hampshire University partnering with Kepler in Kigali, Rwanda.
At the start of 2019 as she was praying for job opportunities since she was in her last semester of school God directed her to the website of Word Made Flesh Rwanda which had the information that matched her dreams and future career goals. She joined Word Made Flesh Rwanda in July as a volunteer, and applied to be a part of September Servant Team which she did for three months. And finally, she is so grateful to God that December 2019 had turned her dreams come true. She is now working and serving as a Community Health Coordinator in Word Made Flesh, Rwanda full time.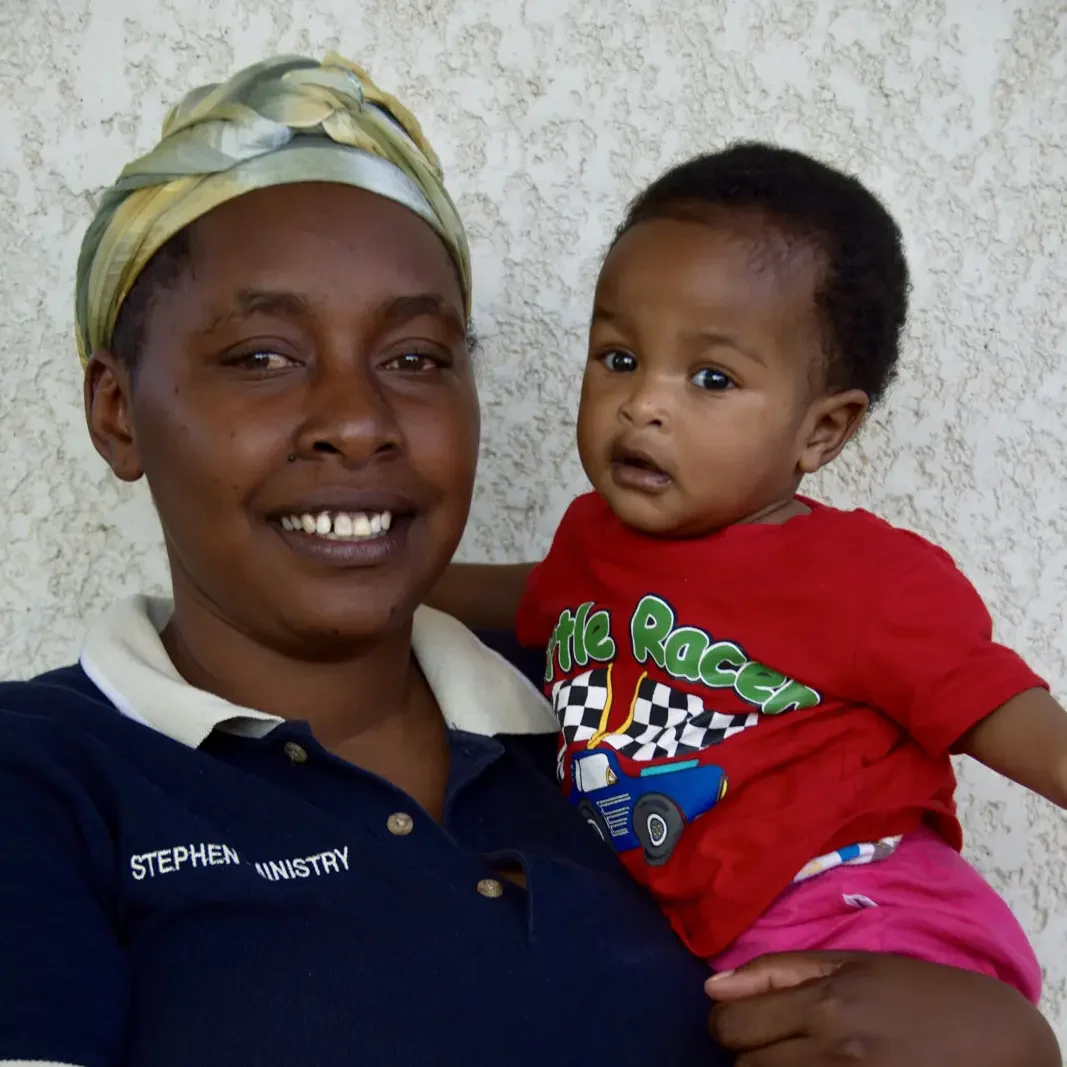 Immaculee Uwamaliya Kangondo
Uwamaliya Marie Immaculee was born in 1986. Her mother died when she was still young and she and her two sisters were raised by relatives. She is married to Kubwimana Clement, and they have once child called Ineza Hope Pelia. Immaculee and her family live with her sister who is a widow and her niece.
Immaculee joined Word Made Flesh Rwanda in February 2016, just shortly after she and Clement were married. In the beginning, she found doing ministry with women who were older and more experienced than her a big challenge, but she thanks the Lord for how far he has brought her, the women, and our ministry today!

Martha grew up in Rwanda. She lost her mother at the age of 2 since her father had already passed away when she was 2 months. She has 2 siblings and they were raised by their adorable grandmother who helped them to grow as Christians and made Jesus their best friend.
When she started high school she went to live with her aunt since she was studying near her place. She is grateful for her because she provided everything her school required. Her vision was to be a social worker so that she can improve people's lives by helping them with social and interpersonal difficulties to promote their wellbeing.
She has a bachelor's degree in social work from the University of Rwanda. When she was done with university studies, she applied for an internship at Word Made Flesh which could fulfill her dream of being a professional social worker. She joined Word Made Flesh as part of the June servant team which she did for 6 months. Finally, she started in January 2022 as a staff member.