Encountering Jesus in Suffering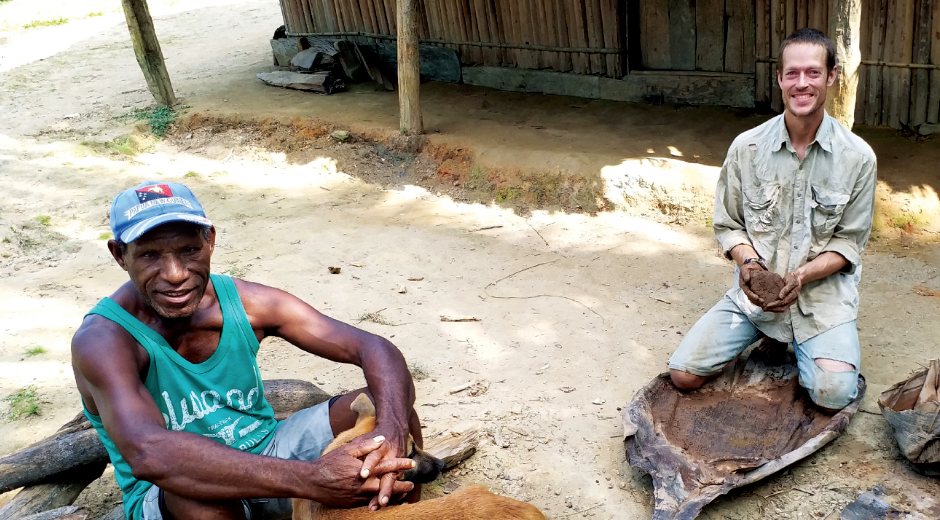 There is a story a friend of mine once shared that has never left me and continues to resonate on my journey with Christ.
My friend's conversion came about in a strange way. He was sitting in church not really listening to the sermon when he slipped into a sort of dream.
He was running through woods toward a gleaming castle in the distance. The woods abruptly ended in shoreline. The castle was on the other side of a deep sea.
Without hesitating, he dove in and began to swim, always looking to the castle before him. But no matter how hard he swam the far shore never seemed any closer. His strength failed him. He floundered and began to sink. In terror, he struggled to reach the surface but to no avail.
Then in his dream, he saw Jesus coming to him with arms reaching out. Jesus took both his hands, looked straight into his eyes, and together they sank. Down, down, all the way to the bottom. He never took his eyes off that face. The moment they touched the bottom of the sea, they were standing together on the shore where the beautiful castle stood.
Years after hearing his story, I continue to meditate on it. When we are struggling — drowning — we all hope for Jesus to take our hands and pull us out. When we hear of others experiencing suffering, we pray for God to deliver them from it. In my own life, it was not until I encountered death up close and personal that I began to understand suffering differently. Not until I found myself in the darkest, lowest chasm of my being did I stumble upon Jesus' footprints there. That discovery at once jarring and peircingly sweet took me into a different chapter of my faith.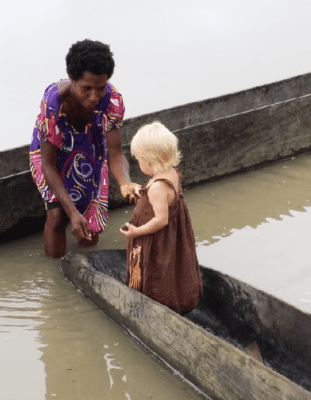 I used to believe the cross was a poor icon for the Church. After all, we serve a risen Lord. Now, I believe that to be a part of the body of Christ means to take part in His suffering. Only suffering has the power to inform our hearts and bind us in true compassion to humanity. Only suffering takes us beyond the veil, our fear of getting hurt, into the stunning vulnerability of our Creator. Only suffering can prove to our hearts what we claim with our lips: God is Good.
Without this missing piece we are forever feeling the disconnect between the powerful, Holy One and the state of humanity, often creating and sustaining such incredible pain. It is only in meeting Jesus there, in the valley of the shadow of death, that we truly glimpse the depth of his sacrifice and intercession for us. He has not failed us. He has not abandoned us. He feels every pang, vibrates to every cry. His heart and hands, feet and sides, bleed for every harm perpetrated on us and by us. His courage and humility are shocking. The Almighty God, Creator of Heaven and Earth, splays Himself out for us to love or hate, adore or despise. This Love is beyond my comprehension.
"unless a grain of wheat falls into the ground and dies, it remains alone…" 
So when God says "Go," I go.
I go and struggle, even as my neighbors struggle. I suffer what they suffer that I may know them and in knowing, love them. My weakness gives them boldness and opens me to their mercy. My conduct in pain bares the mettle of my faith to their eyes and to my own soul. I celebrate the privilege of suffering, not for its own sake but for the sake of joining with my Savior in intercession and healing. When my arms go to wrap tight around my hurt and shield me from pain, I look to Him and see His arms spread out wide. Vulnerable. Fearless. Triumphant.
Now as I dare to open my own arms wide, I begin to find the space for others that I lacked before. My love begins to breathe and bloom in the unfathomable present-ness of God. And my soul catches a breathtaking glimpse of that Joy for which my Jesus, our Jesus, endured the cross.
"By His stripes, we are healed."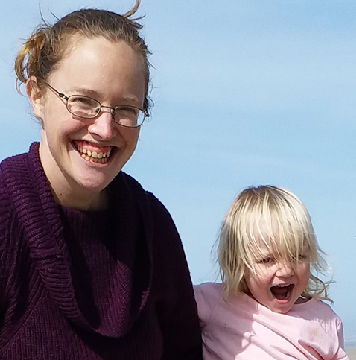 ABOUT MARY
Mary Grimm  is passionate about encountering God in His Word, His created world, and the people He loves. She felt God's call to missions at the age of 14. Beyond education or training, the best  preparation was and is learning to love the person in front of her. She and her family now live in a remote village in Papua New Guinea where they are learning how to love their community well.
Share this story