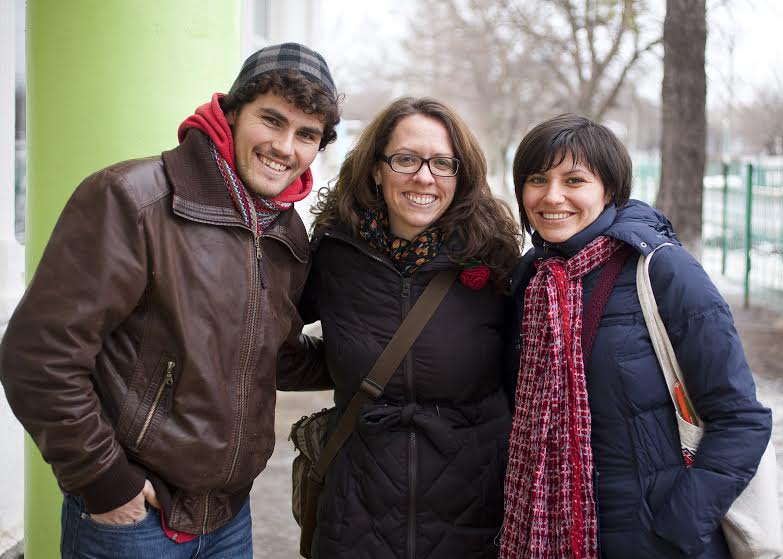 "Jesus, remember me when you come into your kingdom," said the thief on the cross (Luke 23:42). The confession of the thief is a fulfilment of the words previously uttered by Jesus: "For the Son of Man came that he might save the lost" (Luke 19:10). The words of the Son of God speak of His mission to bring about change, to transform people's lives, people made after God's image (Gen 1:27). He came to save lost humanity. And it is this change that we wait for today, in the lives of the children with whom we work.
Athletes need time, discipline and hard work in order to succeed in their career. We at Word Made Flesh are like athletes since we work with difficult children, many of whom lack a healthy education in their families. We desire to see changes in their lives on all levels – spiritual, emotional, intellectual, and physical. Sometimes in order to see these changes, years of hard work are required.
I want to share about this type of change that took place in the life of a third grade boy, who I will call Andy. He joined my after-school group when he was in second grade and was one of the most difficult kids – violent, disrespectful, and disobedient. He received all sorts of consequences for his behavior, that seemed to help for the moment, but then he was back at it, unchanged. At one point in time I wanted to exclude him permanently from my class, but I decided to persevere with more patience and fight for him. As a result, this little boy became a living sign of the change that God can bring about. His mother, teachers and our whole team are truly amazed by the changes we see in Andy. He is smart and funny, generous and truly good-hearted. He just needed that which had been lacking in his life – to be accepted, valued, and empowered. He needed the Father's Divine Love.
I am so thankful to be a small part of God's work. I hope and pray that these changes in Andy's life toward a bright future are only the beginning (Jer. 29:11). Andy is an encouragement for me, for the work that we do and hopefully for you too! "Jesus Christ is the same yesterday, today and forever (Heb.13:8). He changes people's lives even today!
Eduard Babijdir
WMF Moldova
Share this story