The Nine-Year-Old Girl Who Inspired A New Program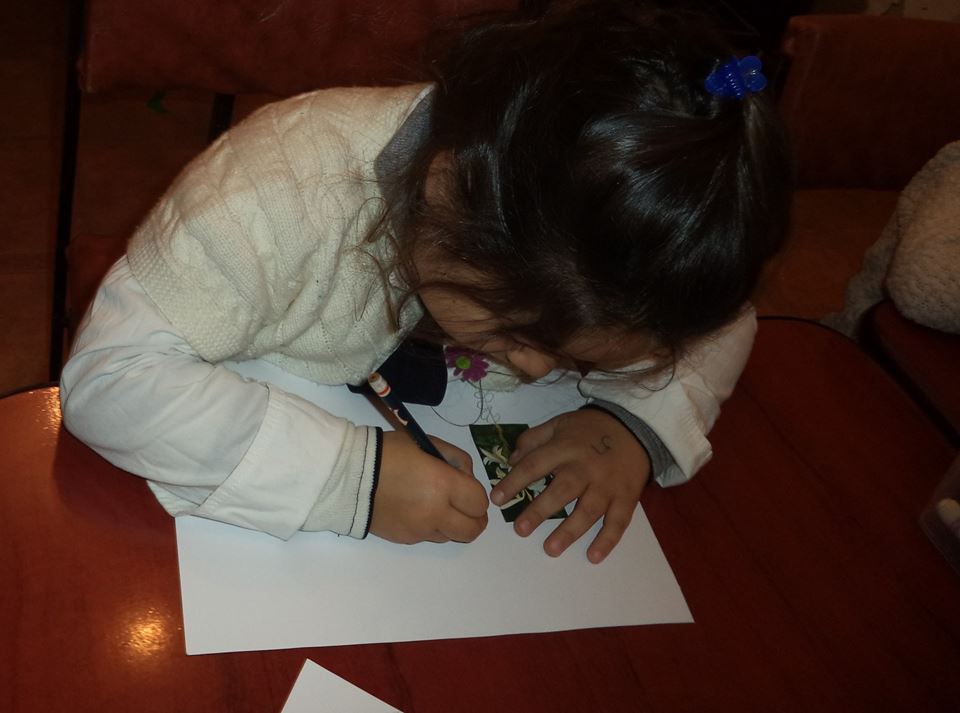 As the weather is turning cold and the daylight is getting shorter in Romania, we continue to develop relationships with vulnerable children. Let me tell you about one of our second-graders, a 9-year-old, who I will call Anca. We have known Anca since she was a baby. Over the past 14 years, we helped two of Anca's older sisters to come off the streets, where they spent their days begging. We helped them enroll in school, and have better opportunities for life. Sadly, Anca found herself in the same place as her sisters, begging on the streets when she was only 4 years old. When it was time to start first grade, Anca began coming to our Community Center and stopped spending time on the streets. Anca is a strong and energetic person. She is more mature and has suffered more hardship than a child of her age should. She sees herself as being older than she is and wants to be a grown up. She already dyes her hair and wears high heels, wanting to become friends with girls that are older than she. What is worse is that one of the main reasons why Anca wants to be older is so that she can stop going to school and be like most of the other "big" girls that she knows. With love, we pray for Anca. We encourage her. We help her learn and to go to school. We help Anca to think about what a better future looks like for her. We pray that she can overcome destructive patterns in her family and be drawn to different models for her life.
Currently, Anca lives with her mom and an older brother in a single room in an old crumbling house that the city council calls "social housing." There are three or four other families living separately in the other 3 rooms in the house. Anca dreams about having her own home. She also longs for her family to be united. "For dad to live with us," she says. Her parents are divorced and the father rarely visits. Anca needs healthy life-models. She needs an environment full of love, forgiveness and encouragement. We thank God for the opportunity to collaborate in God's work and for being able to offer a space of love, forgiveness and encouragement at the Community Center for Anca and for many other children like her that come through our door.
One of our challenges is that most of our activities for children are structured around school. That means that children begin to come consistently to our Centers when they begin first grade. The problem is that children, like Anca, are already behind developmentally and educationally, and often they already carry deep emotional wounds. In order to respond to this challenge, we have begun a weekly meeting with young mothers. They discuss their challenges. They support one another. And we provide education on parenting. Our prayer is that these young mothers will begin to chart a different trajectory for their babies so that they are prepared and supported as infants and toddlers, well before they reach school age. We need to raise $1000 for the year for the young mothers' program. Along with snacks and materials for the meetings, we are helping them to buy diapers and other necessities for their children that they just cannot afford.
Share this story