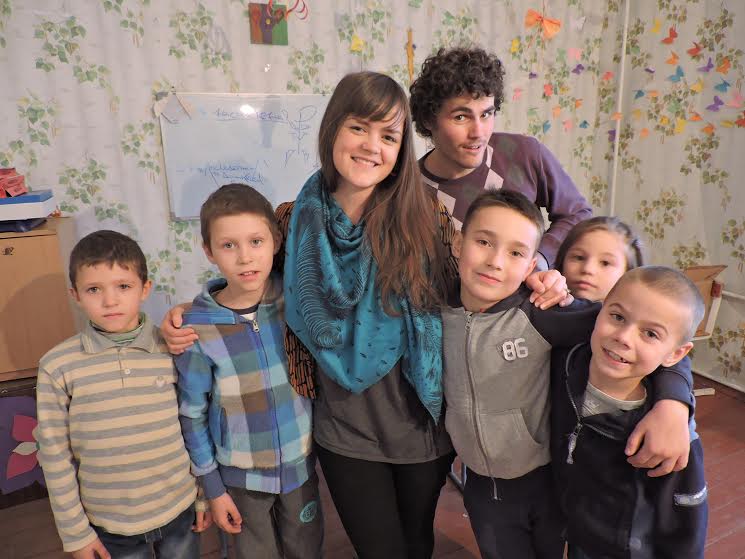 I flew back to the United States one week ago. I have returned to my family, the Blue Ridge Mountains, & my sweet, sweet fiancé. Reverse culture shock has never been easier, but I still deeply miss the people of WMF and Moldova. As I sat around the Christmas dinner table—and many other moments in these last few days—I can't help but reflect on my months as a Servant Person & wondering why God is so incredibly loving towards a stubborn little child like myself.
When I felt the Holy Spirit urging me to transition out of my straightforward job at an art museum and start fundraising for a short-term volunteering stint in Moldova last year, I rolled my eyes, but I obeyed. I worried a lot about money and my responsibilities as a young adult and bride-to-be, but I knew ignoring God wasn't the right decision, so I sent out support letters and watched the generosity of His people. Soon, I was moving out of my apartment and boarding a plane for a place I knew almost nothing about.
When I landed in Chisinau, one of the most profoundly grace-ridden chapters in my life began. The community of WMF was as busy and worn out as any non-profit staff, but they welcomed me in and asked me to teach art; make art. As a community artist, being granted free reign to invite others into the creative process is a dream come true, plain and simple. Also, as a volunteer, being granted permission to work where I saw a need, rather than wait for an assignment, really helped me stop feeling awkward and actually join the after-school hub-bub. I was never really given the chance to doubt or complain about my being in Moldova. God's presence was just too evident in my day-to-day there; His love a lavish extravagance in the midst of extremely humbling moments like my lack of language skills…and therefore most of my disciplinary skills around energetic kids.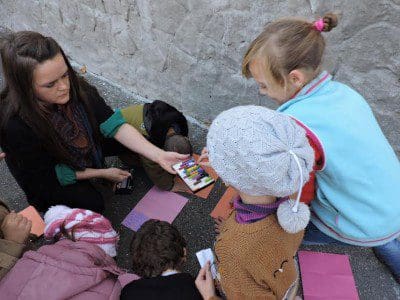 If I'm completely honest, God also wooed me by transforming my eyes—my sight—in Moldova. I come from Appalachia. Lush green mountains, waterfalls, rivers, and lakes surround us as we go about our daily tasks and chores in the mountains. Transitioning to an urban, Eastern European landscape was harsh for me those first couple of weeks. As an artist, God is always pointing out the beautiful, Kingdom moments to me. This is how I thrive; this is how I find the strength to wake up in the morning. So, when I realized that the spaces of Moldova were transforming from dilapidated, dirty buildings and rooms into love-filled, hallowed ground, I knew that God was changing my life for the better. He was gently teaching me, His daughter, countless lessons in the strength and power of Christ-centered love for one's neighbor.
Volunteering with WMF in Moldova taught my southern belle bones how powerful ordinary moments and relationships can be when done out of love, and I will always be grateful for Him calling me there this fall.
Ana Alig
Share this story