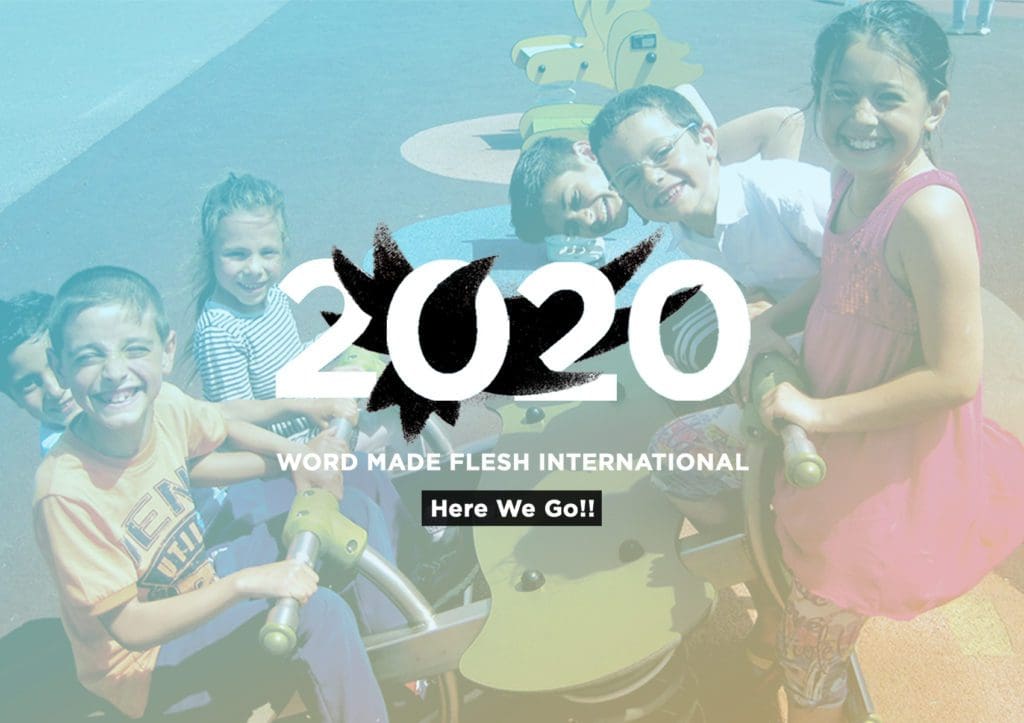 "Here We Go!!" will be the theme that Word Made Flesh will use throughout this coming year. It will also be the theme of our upcoming gala in November 2020. We are excited for what God has in store for WMF this year!
Here – "Locality" – refers to the "local" nature of the work we are doing all around the world. This continues in the nature of our theme, "locally rooted, neighboring worldwide"
We – "Collaboration/Community" – refers to "us" rather than "me/you/I"  We are interdependent in our work rather than independent. We partner together.
Go – "Forward thinking / Great Commission" – refers to our direct and core orientation of Gospel (Good News) work, Gospel life as we "go into all the world." We are an organization that is "on the move." There is positive momentum. The Lord leads and we follow forward "in His steps!"
The WMF bird woven through the number 2020 is a symbolic reflection that as we are in the midst of this year it is God's Spirit that leads us onward and upward! As we engage our work with wholehearted hopefulness and joy, " 2020 Here We Go!!" is something that WMF celebrates! Amen and amen!
Share this story