A View of an Invisible Reality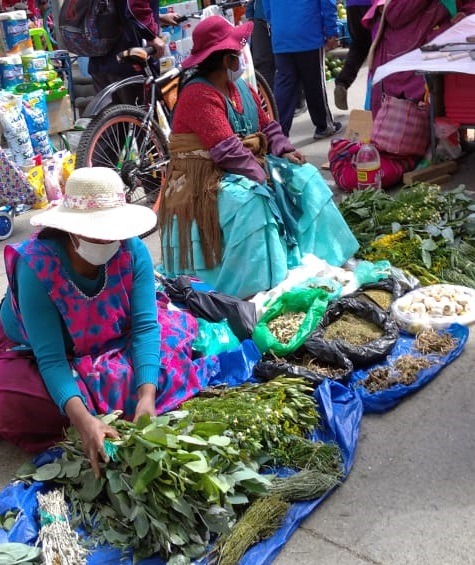 "Then Jesus turned toward the woman and said to Simon, "Do you see her?"
Luke 7:44a
"I never knew there was something like this [sexual exploitation] so close to us. I didn't know these things happened here," says a visitor. We hear these kinds of statements frequently when someone comes to Word Made Flesh Bolivia for the first time. No matter where we live, it's easy to be unaware of the realities around us, even when the realities of vulnerable people decline daily.
Since March, when a strict quarantine began in Bolivia, many began pointing fingers, branding some as "savages," those who disobeyed the rules in search of work. The insults only increased and discrimination was evident; however, no one seemed to consider that a day without work is a day when some people do not eat. Hundreds of families were left without an income and were unable to survive. It is expected that this year extreme poverty in Bolivia will grow to 16.8%, nearly a 4% increase from last year, and people are desperate for ways to survive. Are the poor really unaware of the risks?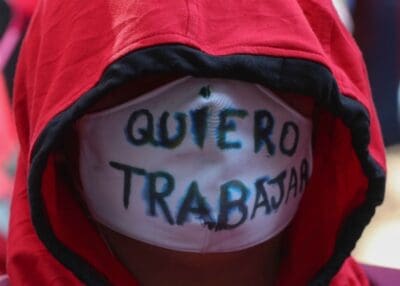 Many women who previously prostituted legally in brothels were left without a source of income and now work underground. This means that not only are their experiences of sexual exploitation even stronger than before, they also now face problems with the law. When detained, the women are jailed (leaving their children with relatives or sometimes without the care of anyone), and then are fined between $70- $300, which is much more than what they would earn on the streets. Do you really think women enjoy this life?
Additionally, the difference between private and public schools has widened even more. In 2019, there was a 5-year gap in education between private and public schools, with public school students much less prepared for university admission. This year, the education system collapsed completely, and public schools were paralyzed with a suspension of classes; private schools continued distance and virtual learning, a benefit unavailable to low-income communities. The end result is that 19% of the population that can pay for a private school will continue to be educated, while the rest remain stagnant, further widening the gap between the two, with even less possibilities for advanced education. Does everyone really have the same opportunities?
Furthermore, children who previously received a school breakfast, a benefit granted through public schools, are now left without this support. Hundreds of families must now seek to feed their children, without the benefits they had previously, and now without jobs either. Do you think they are being irresponsible?
Today I write to my fellow Bolivian citizens and to all those who know the work of Word Made Flesh Bolivia. It is time to seek to change these realities and to make a call to action for justice – justice that seeks equal opportunities and true freedom for all, not just for those who can afford it. It is time to move to be light where darkness has generated inequality for our neighbor. We can all do something, from raising our voices, to volunteering or supporting from our own corner of the world, so that the "invisible" are seen.
And you … what will you do to change the world?
By Sady Rojas, WMFB Advocacy Coordinator
Share this story