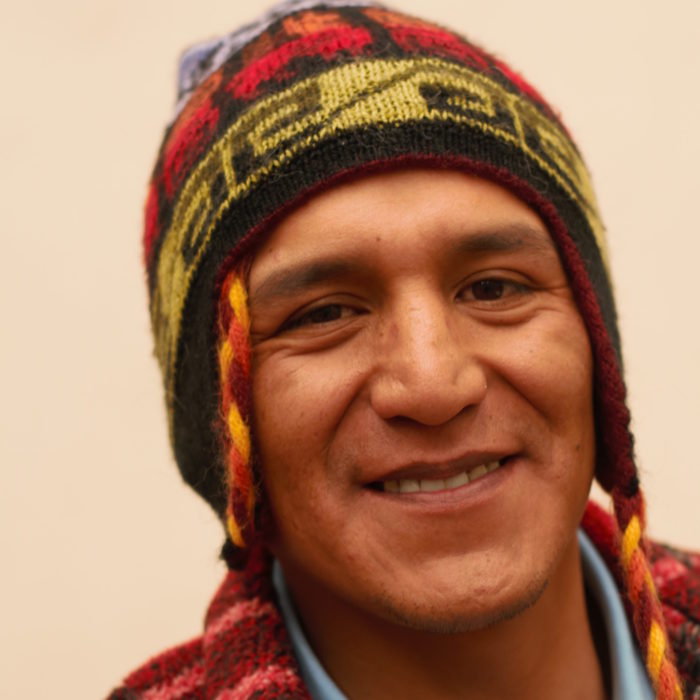 Abraham Salinas Maldonado

Bolivia
Abraham was born in La Paz, Bolivia to an impoverished family. His father left when he was young, leaving his mother and sister to provide for him and his siblings. His mother faithfully attended church and Abraham and his siblings grew up knowing God and trusting in Him. When Abraham graduated from high school, he immediately went to work. He travelled to Brazil to work for a few years and learned to be self-sufficient. When he returned to Bolivia, he began working in a textile factory that was later nationalized by the Bolivian government. After 15 years with the company, he resigned due to administrative complications.
By the God's grace, Abraham has been married to Lupe for many years and they have two children, Jhoselin and David. Abraham takes great joy in his children and says they motivate him to do his best. In 2015, Abraham met the WMF community as he taught a sewing class for the women in SutiSana, WMF Bolivia's social enterprise. Shortly thereafter, he joined the team as the workshop manager, where he continues to serve.
---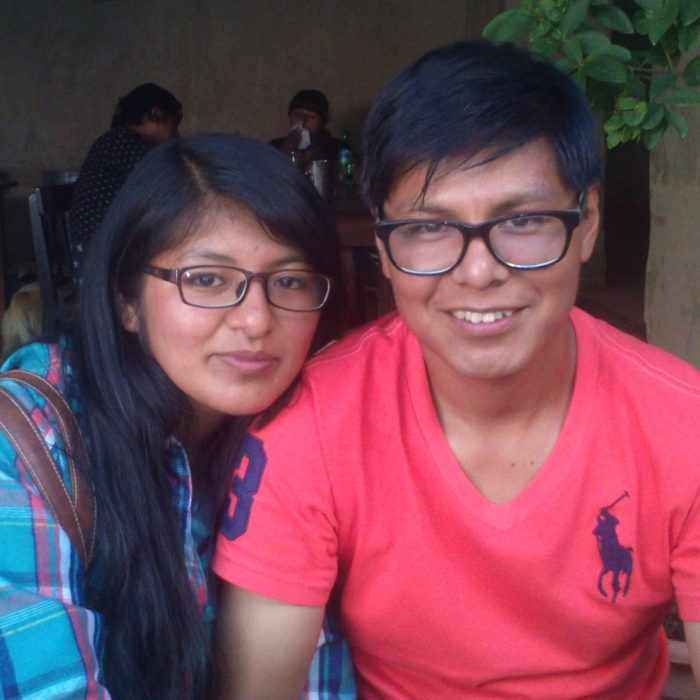 Adriana was born in La Paz, Bolivia as the third of six children. She currently lives with her parents but is engaged to be married.
As a girl, she went to a church close to home with her older brothers but stopped going when they moved to a different neighborhood. It wasn't until several years later that her younger sister invited her to go to church, and out of curiosity, Adriana went. She began her relationship with the Lord at age 20. At school she did her best to please her parents by being a good student. It was difficult to choose her college music, and she ended up studying music, though she did not feel called to that career. After four years of music she decided to change degrees, a real disappointment for her family and a hard time in her life as she felt like she lacked a clear direction. The Lord however took control and became her comfort and her strength in a new way. She then learned of WMF Bolivia through Yesmi, the current Children's Program Coordinator, who was then a volunteer and led Adriana to begin volunteering with the children as well. Soon thereafter, Adriana began an accounting degree. This was a challenging field, but with God's help she graduated with the highest grade in the program. After finishing her degree, she began volunteering with WMF Bolivia in Administration.
After three years as a faithful volunteer, she formally joined the team as full time staff in March 2016. She is very thankful to be part of this family.
---
Alison grew up in southern California and Colorado with amazing parents and one older brother. In 2003, Ali was encouraged to travel with her youth group to Bolivia on a short term mission experience. She didn't know anything about Bolivia and had never considered working in missions up to that point, but an incredible joy and connection with the people and country of Bolivia immediately grew within her. Over the next several years, Ali returned to Bolivia on a few occasions for various volunteer opportunities. While she continued to feel the pull to Bolivia, she didn't feel equipped to move into full time ministry. Instead, she finished her Civil Engineering degree at the University of Colorado and got a job at a consulting firm in Denver. A couple years down the road, the pull to Bolivia resurfaced. Still feeling unsure about how and when to go, Ali left her engineering job to pursue an urban ministry internship in south Los Angeles. The 2-year internship in LA with Servant Partners was an amazing time of spiritual growth and equipping for urban ministry. Gaining a new understanding of God's tender heart for those experiencing poverty and oppression, Ali finally felt free to accept the invitation to join in the Lord's work of reconciliation in Bolivia.
Ali joined the WMF Bolivia team in August of 2013. She currently serves as the Community Care Facilitator, seeking the holistic wellbeing of the WMF Bolivia staff team.
While serving as a volunteer in La Paz in 2006 with a relational ministry among shoe shiners, Ali met a goofy shoe shiner that would eventually become her soulmate! Ramiro surrendered his life to the Lord thanks to the dedicated friendship of a missionary named Randy. Ali and Ramiro reconnected at Randy's wedding in 2008, starting a casual friendship. Their friendship as well as their mutual call to relational ministry grew over the years and the Lord finally called them to join their lives together. They were married in April of 2017 and continue to serve the Lord in different ministries among the vulnerable in La Paz.
---
Andrea grew up in the Southern USA as the oldest of three girls. Though she dedicated her heart to the Lord in high school, her life changed dramatically when she met Him personally at Asbury College. In 1994, she traveled to Bolivia on her first overseas mission trip, where she discovered a passion for missions and a heart for the poor. Since then, she and her husband, Andy, traveled on various short-term trips to China and throughout Latin America. In 1997, she graduated with a BA in Applied Communications/Public Relations and that same year married. In 2001 she graduated with an MA in World Missions and Evangelism from Asbury Seminary. Her heart is to love the lost and awaken the church to the plight of the poor. In 2001, they moved to El Alto, Bolivia to begin their service among the poor. After researching the area, they decided to focus on women in prostitution, where they found a gaping need. They live in Bolivia with their four sons. Andrea serves as Field Director.
---
Ariel grew up the daughter of missionaries in Córdoba, Argentina. She is very blessed to be a part of a family that has always taught, shown, and challenged her to develop a faith that seeks understanding. As a child, her understanding of Christ was limited to knowing that she needed a Savior, however in high school she learned to seek Christ's transformational power over all areas of her life. During this time she felt a call to serve in missions. She grew up with knowledge of incarnational ministry as her parents served in poorer areas of Córdoba during her elementary school years and through the process of completing her education in Argentine schools. She is forever thankful for the example of her parent's lives, and for the loving embrace and continued support of her Argentine family; through them a love for and a desire to serve in South America has always been in her heart. Ariel has always been fascinated by the political workings between governments and countries, especially in the area of human rights. She attended Baylor University where she completed a BA in International Relations, and where her thesis work involved analyzing the truth and justice/reconciliation commissions of several countries in Latin America. At the time she felt conflict in her knowledge and desire to be obedient to Christ through missions, and the seemingly contradictory desire to work in the field of human rights. She had several opportunities to grow in both areas, and during this time God was steadily forming her for a deeper realization of this call.
After graduation she accepted an internship with International Justice Mission in La Paz, Bolivia. It was during this time she realized that working to defend human rights and mission work were not mutually exclusive concepts, and that her passions were combined into a vocation of service. She also met her amazing husband then, and her love for Bolivia grew. Ariel was drawn to WMF Bolivia's work among women during her second year in Bolivia. God has affirmed her call to be a loving companion and advocate for the women working in prostitution. She has served with WMF since January 2013.
---
Cara grew up as a daughter of missionaries in Ethiopia. She was blessed to be the oldest of three children in a family that explored Christ deeply and cross-culturally. While attending John Brown University, she began to fully pursue Christ and was first exposed to WMF. After teaching middle school English for two years in Charlotte, North Carolina, Cara heard God's call to return overseas. Through an internship in Bolivia, she was discipled into a deeper understanding of God's heart for the poor and a love for women caught in prostitution. After serving for two years in El Alto, Bolivia as the Servant Team Coordinator, Cara met and fell in love with Mache, a worship leader and pastor at her church. They were married in 2010, the same year that Cara co-founded SutiSana: WMF Bolivia's social enterprise that offers dignified employment to survivors of prostitution. Since 2010, Cara has thrown herself into the growth and development of SutiSana. Mache and Cara now have two daughters, Ariana and Zoe.
---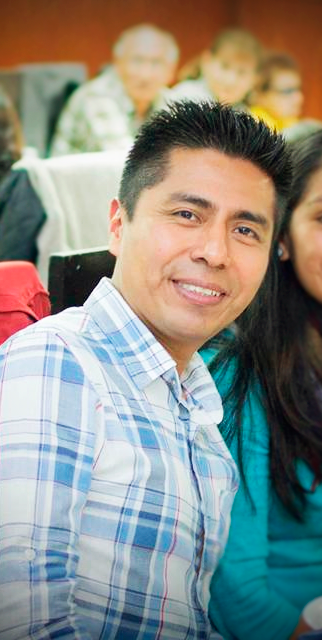 He was born in Caranavi province, in La Paz Department in May 11, 1981. Coming from a christian family, that congregates in the Baptist Caranavi Church since its foundation. For this reason her parents decided to send their son to study in Life and Truth School since 3rd grade (where he received Christ in his heart at 8 years old)until 12th grade. After highschool he studied Pscycology, Gastronomy-Hotel, and graduated from Theolody and Missions in the Missionary Training Center. Since Christ entered his life at 8, Daniel was always dedicated to the work of the Lord, which led him to meeting his wife. Currently he continues to work in the Lord's work in church as well as in Word Made Flesh (he works supporting the Children Program and Women Program)
---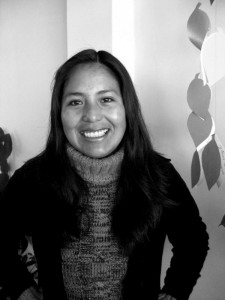 Doris Monasterios Quispe

Bolivia
Doris was born in Bolivia into a Christian family with four sisters and a brother. She has always attended church, but her family has always endured hardships as well. In 2000, while doctors operated on her brother's brain tumor, she first felt God draw near to her, and felt a call to serve the people around her while her brother was in the hospital. In 2002, her father died, and she drew even closer to God as He filled the emptiness her father had left. In 2005, she was married her husband Daniel and her daughter, Adria, was born. She says her and Daniel work daily to become better spouses and parents.
While working for her former organization, Doris didn't feel at peace as she was asked to complete tasks that didn't match her values or the plans God had for her life. During this time, she felt a calling from God to join the WMF Bolivia team. She served in administration for seven years, and transitioned to the role of Executive Director in 2016.
---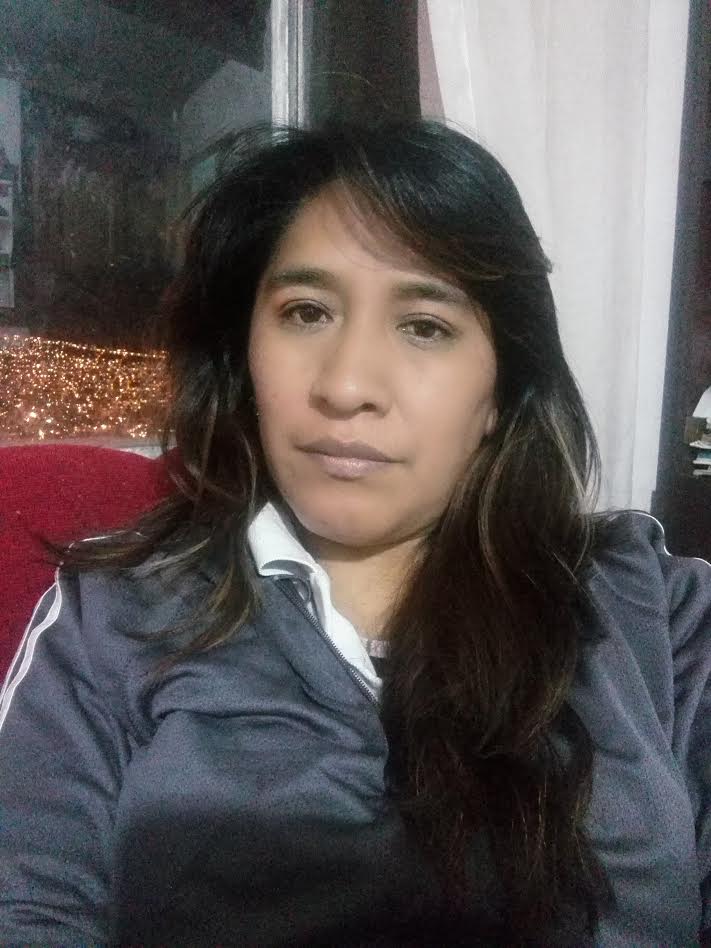 Esperanza Chuquimia

Bolivia
Esperanza Chuquimia joined WMF in October 2016 as the Administrative Assistant and supports the afternoon workshops for the women's program. She's a member of Bethesda Church, which forms part of the Evangelical Christian Association. She studied accounting, and is mother to Kevin, 21-year-old. She says she enjoys the work that God has given her in WMF, and loves that is a holistic ministry and a reflection of dedication to our neighbors. She appreciates the work's new challenges each day and the opportunity to share God's word and her experiences with the women.
---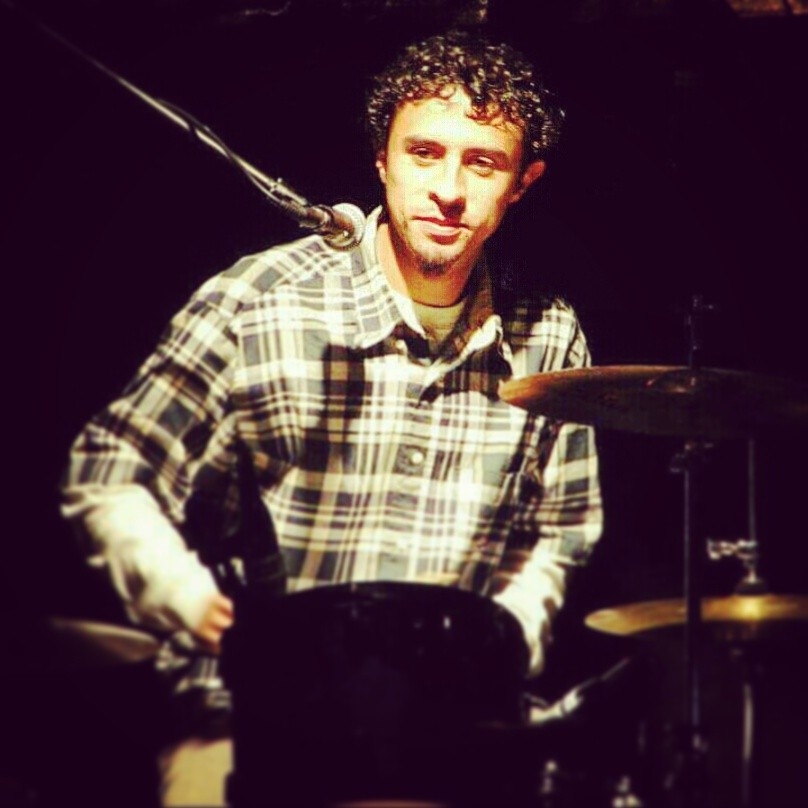 Gustavo was born in La Paz, Bolivia, to a Christian family but had a true encounter with God in 2009. He studied marketing in college and specialized in graphic design. One of the things he loves in life is music and serves with his church's worship team. He most enjoys playing drums and the guitar.
He has worked in many advertising agencies, but felt that something was missing and was looking for a job where he could be closer to God. After volunteering to lead worship for WMF events for several years, Gustavo joined the Word Made Flesh team full-time in 2017, and he says it has been a significant change in his life. He is currently the Marketing and Communications Developer.
---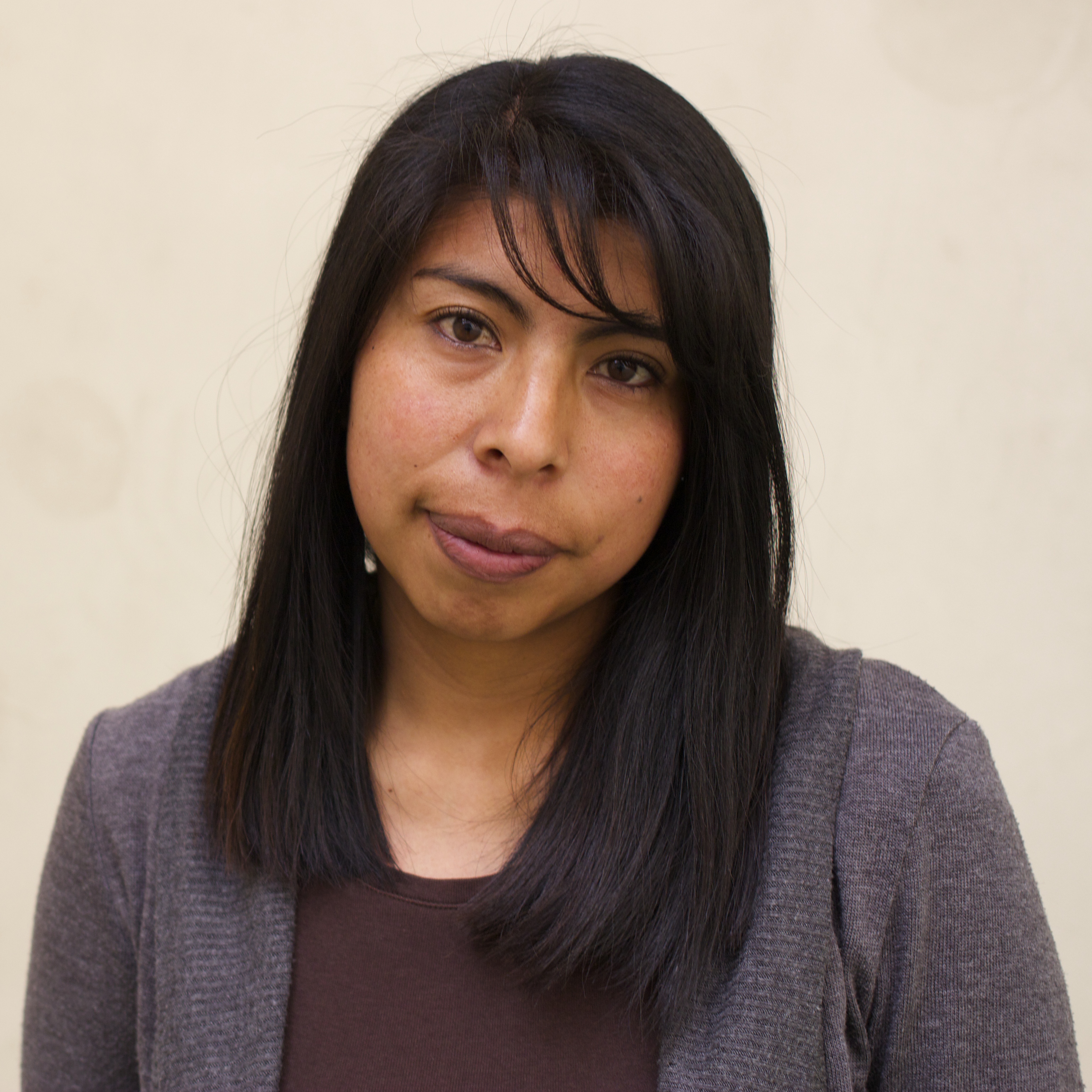 Jeanette was born in El Alto, Bolivia and is the youngest of four sisters. Her parents are separated, and since birth, she was under the care of her mother who is a Christian. Thanks to Christ's infinite love, her family continues faithful to Him and she attends the Bolivian Evangelical Church. When she was 18, she accepted Christ as her Savior in a church activity called The Day and since then, is thankful for His infinite love for her. She graduated from high school in 2002, and she worked for a year in a Christian-owned bookstore. In 2004, she began college and majored in Biology. During that time, she tutored elementary school children in language, math, social studies, etc. In 2010, she entered a learning institute to study accounting, her current profession. She learned of WMF through former missionary Alicia Bunch, who invited her to join the staff. She has served in administration since June 2013. Throughout this time, she has learned about issues of violence and prostitution and how God sends us to be able to help people in those situation, sharing his love and mercy. In 2014, she married her husband, Franklin.
---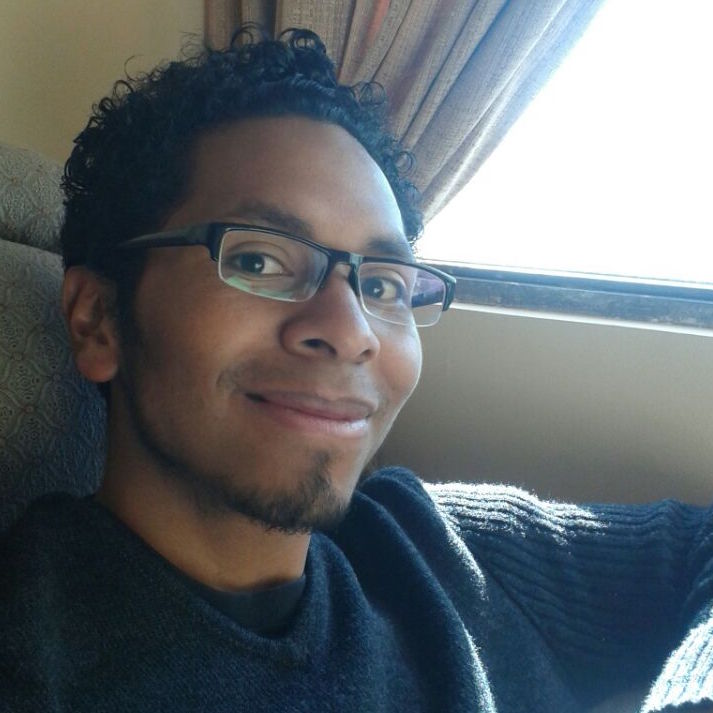 José is from Coroico, Bolivia a town in the beautiful jungle region outside of El Alto. He came to know the Lord through his brother, Angel. His brother served as part of the praise team in a local church in Coroico and one Sunday evening José went to see what it was all about. From that moment on he has been an active member of his church, serving and participating faithfully. He affirmed his desire to follow the Lord in 2008 when he began a discipleship course. In the course, Andy and Andrea Baker spoke on missions, and Jose learned about WMF Bolivia's work with women in El Alto. He felt a strong desire to serve with the ministry, but it would be several years of waiting before the Lord brought into the community formally. During these years, José moved to the city and began serving in a local congregation as a facilities manager and finished his Business Administration classes. In January 2015, he joined the WMF Bolivia Administrative Team.
---
Kara was raised in the Seattle, Washington area but considers the mountains to be her home, so she fits in well with the landscape of Word Made Flesh Bolivia. She grew up as the youngest of four children with an incredibly supportive and encouraging family involved in both local and global ministry. From a young age she was moved by the strength and resiliency of others who have experienced suffering and exploitation.
Kara made the move to George Fox University where she received a dual degree in Social Work and Spanish in 2017. While there, she had the opportunity to intern with a refugee resettlement program as well as as an advocate for Latinx survivors of domestic violence and sexual assault. She also spent a year during her studies in the Andes region, studying Spanish and volunteering in Cusco, Peru, and interning with Word Made Flesh in Bolivia.
It has become clear in the midst of those experiences just how much the heart of Christ dwells with the marginalized, and Kara has been pushed to recognize her own call to solidarity and friendship with those who find themselves in disempowering circumstances. She joined Word Made Flesh Bolivia as staff in the fall of 2017, specifically collaborating with survivors of commercial sexual exploitation and the rest of the WMFB team in the social programs realm.
---
Laura loves to grow vegetables and dreams of being a hermit on a hilltop farm. But her passion for her friends at SutiSana and for social justice draw her again and again to the shadowy places of the world. She first experienced the intensity of El Alto and the mission of WMFB in 2008 and has been advocating, along with her husband, for the vulnerable ever since.
Beginning in 2011, Laura has served formally as U.S. Representative and Advocate for WMFB and SutiSana. She serves on the Advocacy and U.S. Sales teams, supports the artisans of SutiSana as well as staff and mission. Laura also serves her community in NE Ohio through various anti-trafficking labors including being an educator on awareness, intervention and prevention of trafficking, and serving on the Ohio Human Trafficking Commission. Laura is race founder and director of the Turkey TROT to STOP Trafficking, uniting her longstanding love of running with her passion to empower folks to effect positive change in our world.
---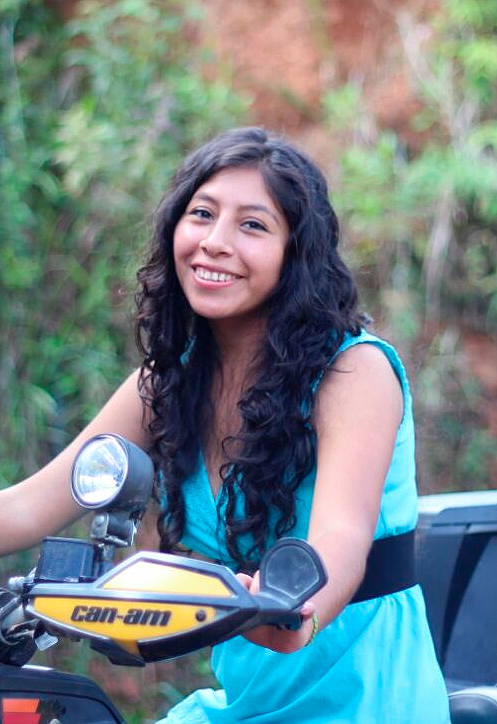 When Leny was just nine years old, she came to know the Lord through an after-school program in her neighborhood in La Paz. She continued attending the program through her adolescence, and the program leader challenged her to become a teacher in the program. The experience revealed a passion in her to teach and share the Gospel and after high school, she decided to study Social Work to be able to help those in need. During this time, she also attended a summer discipleship course in a town in the tropical region of Bolivia. Through the course, the Lord brought healing and restoration into her life from difficult situations she had experienced in her adolescence.
In 2013, Leny began volunteering in WMF Bolivia. She served faithfully with the children's program, and the Lord gave her a deep love for the children. And in 2017, she was invited to join the WMF staff as a social worker for the women's program. She knew that this role would be challenging but felt God confirm that 'he supports who he calls.' And looking back, she sees how God has been faithful and prepared her path to where she is now.
---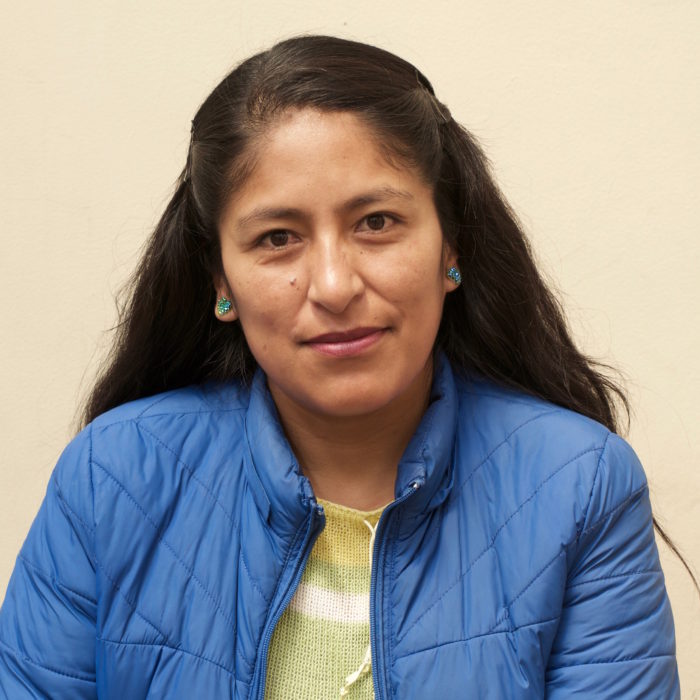 Lucy is from the city of Oruro, Bolivia but has lived in La Paz for several years. She is single and studied in La Paz, earning a degree in Education with a concentration in Educational Psychology. She has worked and gained experience with children in several different educational institutions, including a women's empowerment group.
She comes from a large family that often lacked the necessary resources to get by. She has sometimes helped her parents with their work in the informal sector to help cover the needs and especially the cost of educating her 5 siblings. Currently, she lives in El Alto and she joined the WMF Bolivia in 2016, bringing her creativity and experience with the Montessori Model. She is the Educator for children ages 3 to 7.
---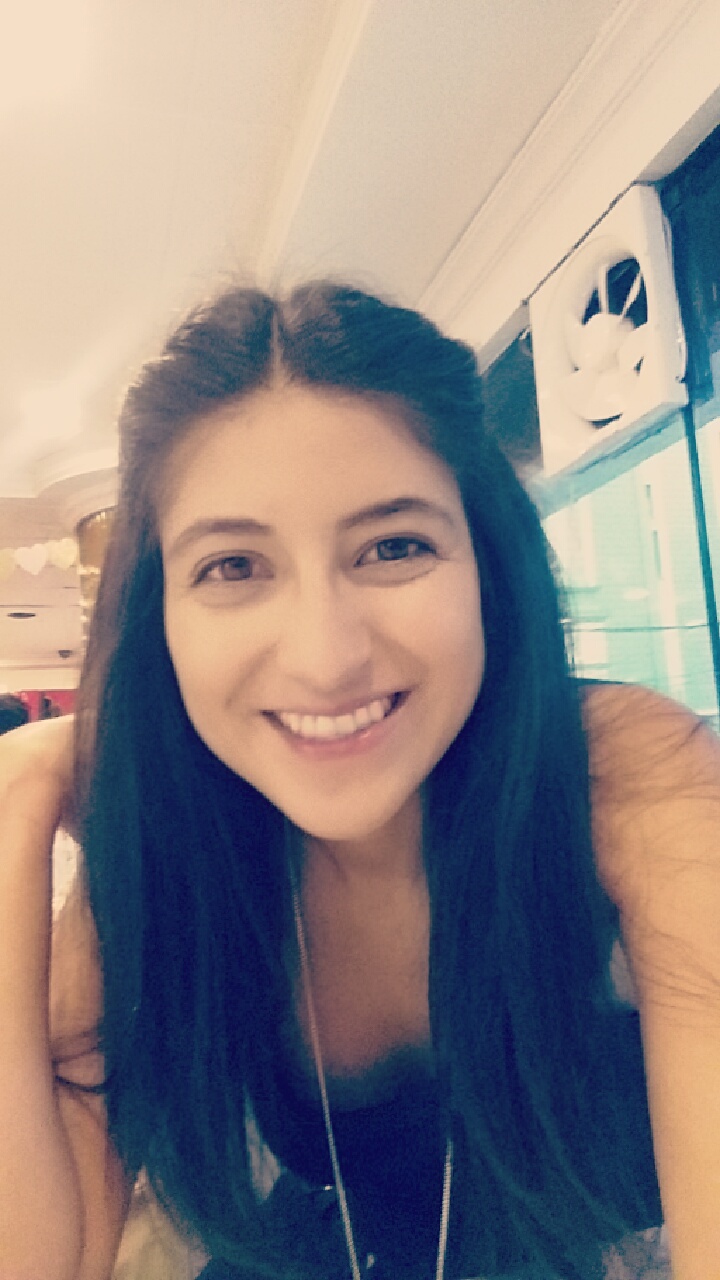 Maria Isabel Brañez Amonzabel

Bolivia
Maria is the youngest of four and was raised in a Christian family that serves in the local church. She began seeking after the Lord in high school. She has a degree in industrial engineering, though it is not what she had initially planned on studying. Now though, she can see that God had planned for everything from the beginning. She worked in an English institute for five years, in translations, and recently completed an internship with the Cervecería Boliviana Nacional.
Maria developed an interest in self-sustainable projects for community development and applied for an internship with SutiSana, WMF Bolivia's social enterprise in 2015. In 2016, she joined the team as the full-time Production Coordinator. She is grateful for this opportunity to grow professionally and spiritually, and says that it is her desire to serve God in the community with her best as long as God plans. Even though she claims to not know much yet, she is confident that this is God's ministry and that he can do great things through her.
---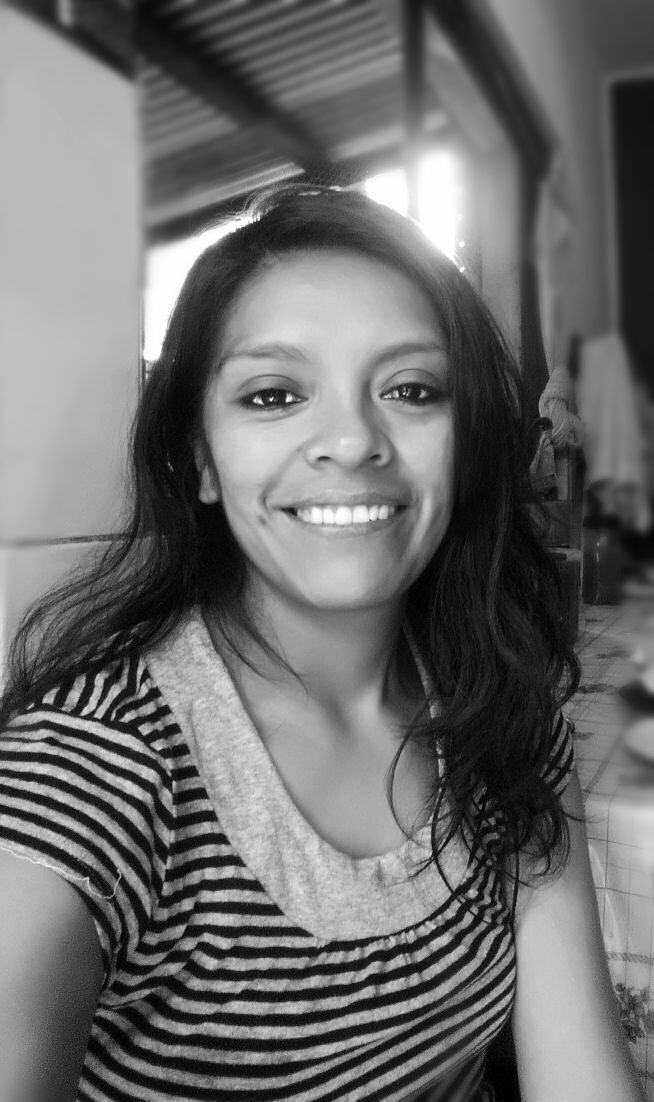 Nancy was born in a Christian home, her dad was a pastor and her mother was a woman involved in the work of the Lord. She went to church all her life just as a habit because of her dad's activities. When she was 7 years old, her mother past away from a sickness that was incurable at the time. Due to some circumstances she separated from her dad and went to live with her older sisters, so she grew with absent parents. After her first year in college, she was invited to a take a discipleship course and in the first week she realized about personal salvation, of her need of Christ, it was a night where Jesus entered her life, she had never cried so much as she did that day knowing she was forgiven, rescued and saved. God manifested into her life in a very special way that night and since then he reyes where opened, two years later she was baptized and God confirmed her calling for missions. She arrived to Word Made Flesh because she knew it was a place to support vulnerable children and women, God confirmed her calling to serve here. Her work división is Social Area, she is passionate about talking about a loving God, full oh hope and restoration for their lives because that's what He did with her life.
---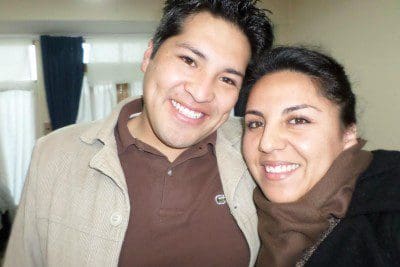 Viviana grew up in La Paz, Bolivia and in 2009, graduated with a degree in Psychology. She was involved in her church's "Justice Team," a group who received training from International Justice Mission on issues of violence, especially sexual violence. While attending a conference with other justice teams in the area, she met Heather Goertzen, a social worker at the time with WMF Bolivia. She and Heather prayed together, and the next day Heather shared that she had a vision of Viviana dancing with the women served by WMF. At the time, Viviana was looking for her calling and purpose, and joined the team as the therapist for SutiSana, WMF Bolivia's new social enterprise.
She fell in love with the work and built deep relationships with the women there. In 2011, Viviana married and moved shortly thereafter to another city in Bolivia where her husband was stationed. Viviana transitioned to another counseling center there and received additional training in Biblical counseling. Early in 2015, however, they were able to move back to La Paz/El Alto, and to the delight WMF community, Viviana resumed her role providing Biblical counseling to their friends who have left or are seeking to leave prostitution.
---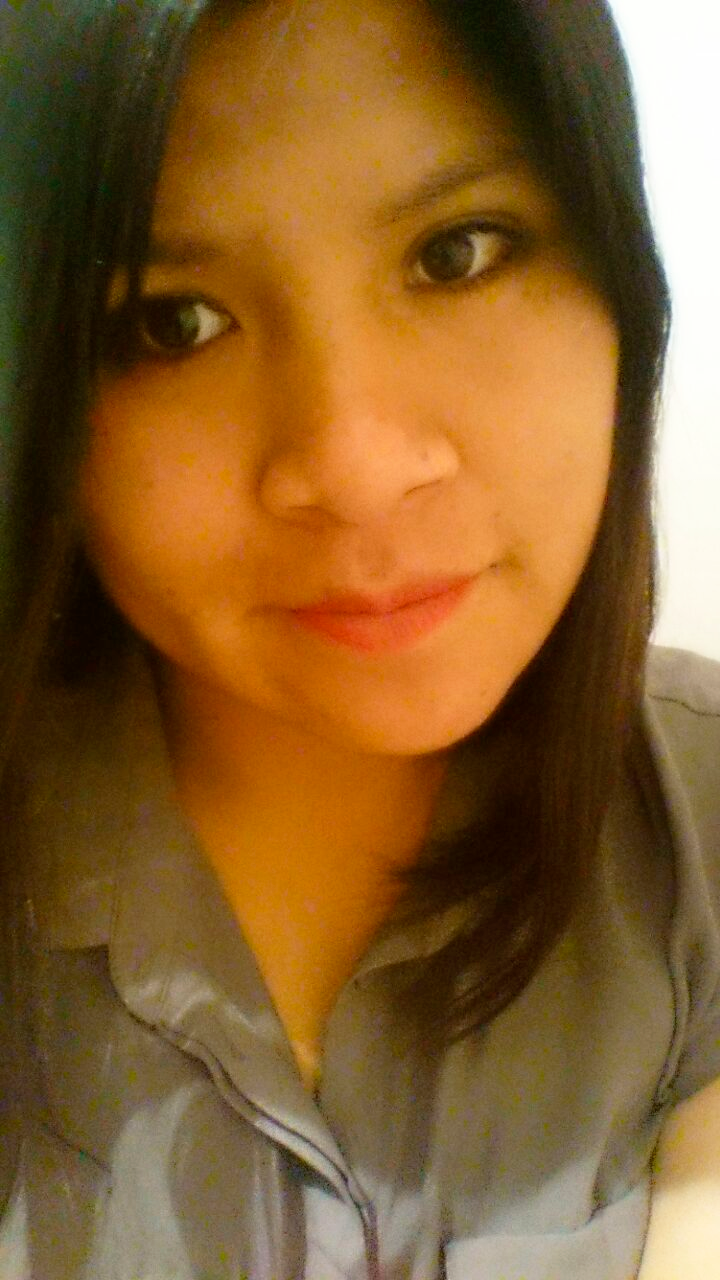 Ximena was born January 25, 1991, she is the second sister out of 5 brothers and sisters. She studied Education Sciences and specialized in Educational Phsycology because she loves sharing her time with children. She also studied secretariet. She met God at a very young age through her grandmother, who taught her to love and obey God, in good and bad times, putting her trust in Him led her to work in Word Made Flesh where she has learned and keeps on learning a lot. This work is a great ministery in community in which she grows both spiritually and professionally. She works in children area and has a bible versicle that always cheers here up "Have I not commanded you? Be strong and courageous. Do not be afraid; do not be discouraged, for the LORD your God will be with you wherever you go." Joshua 1:9
.
---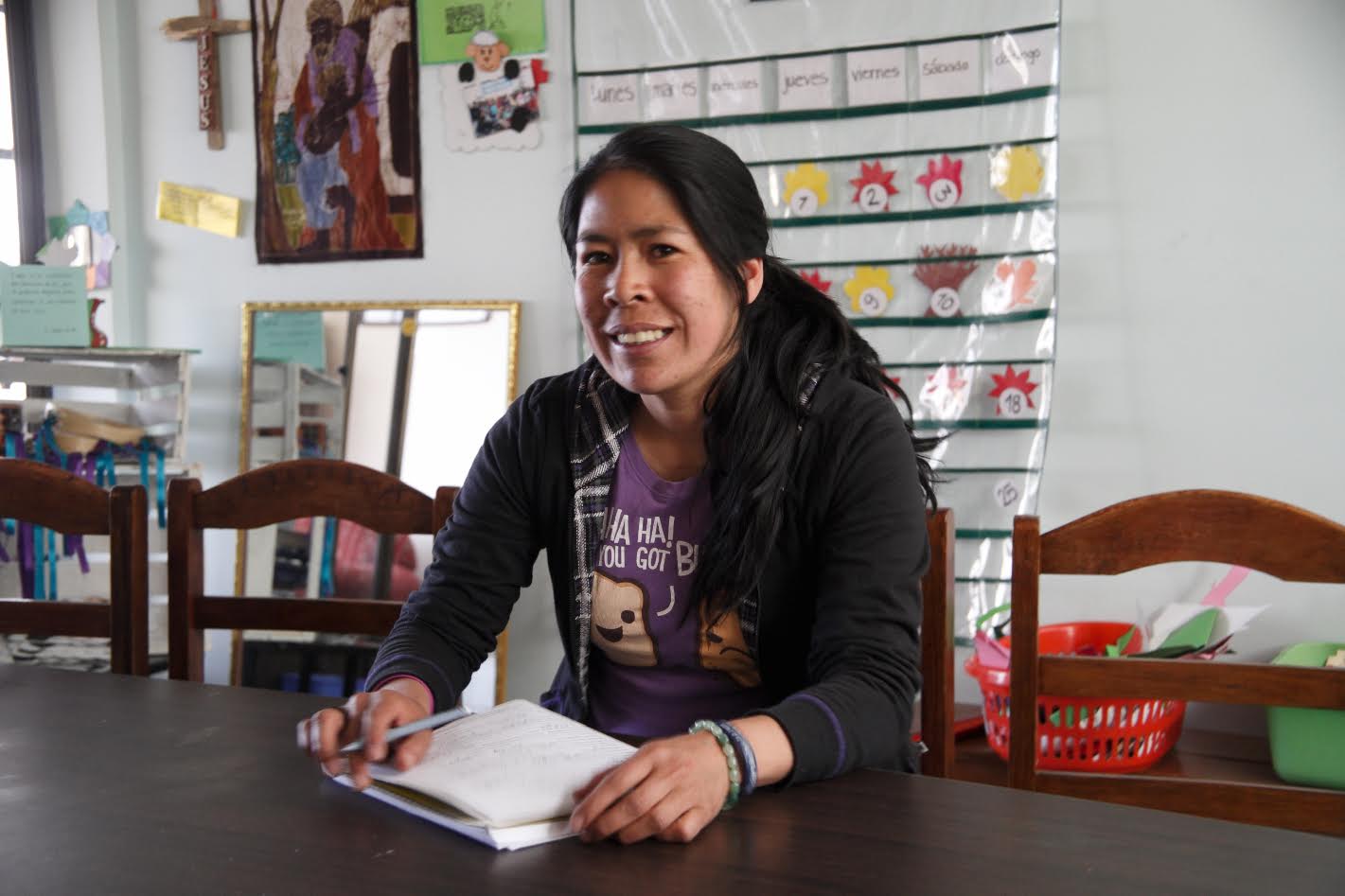 Yesmi was born in 1989 in La Paz, Bolivia and is the third of seven children. She met Christ when she was 12 in her neighborhood's children's program where she found the love and support she needed. She says she'll never forget that day; it was the best day of her life because in the middle of difficult situations, she met her friend, father and confidant who gave her new life.
When she was 19, she had a personal encounter with God in the discipleship course CEC, and from that moment on she has believed that God will never leave her and that He will change the difficult situations of every child she knows and will meet, regardless of where they are, because God changed her life. In 2009, she learned about WMF and was invited her to teach children. And in 2012, she was invited to teach the women language skills. She believes that the Lord gave her this training to learn to love and serve those most vulnerable, since it was a time of seeing a reality she hadn't known before. She became the Educator for the children's program in 2014, and has great hopes that these children will have a life full of God, because He will reveal Himself to them.
---