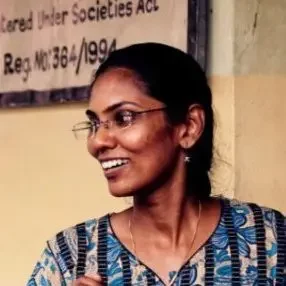 Angelene was born and raised in the southern most state of India, Tamil Nadu. She was influenced by the work and dedication of her parents who were full time workers in Child Evangelism Fellowship for more than 15 years. The missionary stories she heard from her parents and at the children's camps always made her want to commit to serving the Lord.
She did her undergraduate studies in Psychology and post graduate studies in Clinical Psychology. She went on to do her Masters in Philosophy with the special subject as Clinical Psychology and worked as a lecturer in a city college. During her studies and her job as a lecturer in Psychology, she was constantly aware of the nudge that she had much more to do in life than teaching psychology. Her parents, Patrick and Victoria Samuel, are her living examples of serving the Lord. The patience, love and care that they have given to many homeless children challenged her to commit to the cause of the needy.
As Angelene began working with Word Made Flesh, she also worked as a counselor in the Phase I HIV vaccine trial — a project of the New York-headquartered International AIDS Vaccine Initiative — which was the first of its kind in India. Angelene considers both her earlierIAVI work and her current WMF work a privilege since the scenario of HIV/AIDS in India is bleak. Now, nearing a decade as full time staff with WMF, Angelene looks forward to seeing God's continued Presence in WMF Chennai.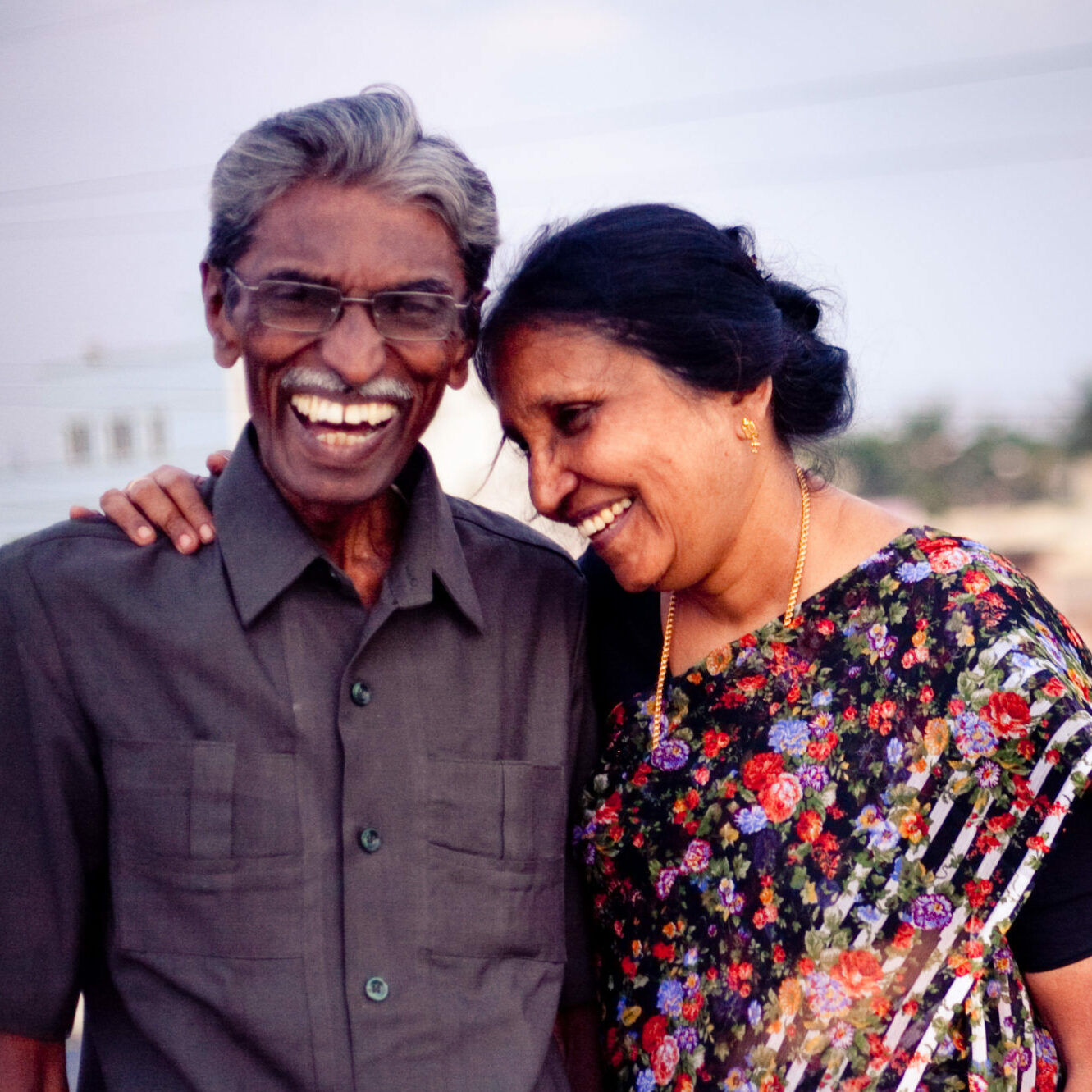 Senior Field Director And Consultant
Patrick alongside his wife Victoria serve the children of south India who come from disadvantaged and broken families affected by HIV/ AIDS. They were the first House Parents and Field Directors of Word Made Flesh Chennai, which began in 1994. They have since retired but both continue to serve the children, teens and young adults and hold an advisory role with the WMF Chennai staff. Their second daughter, Angelene, now serves as Field Director.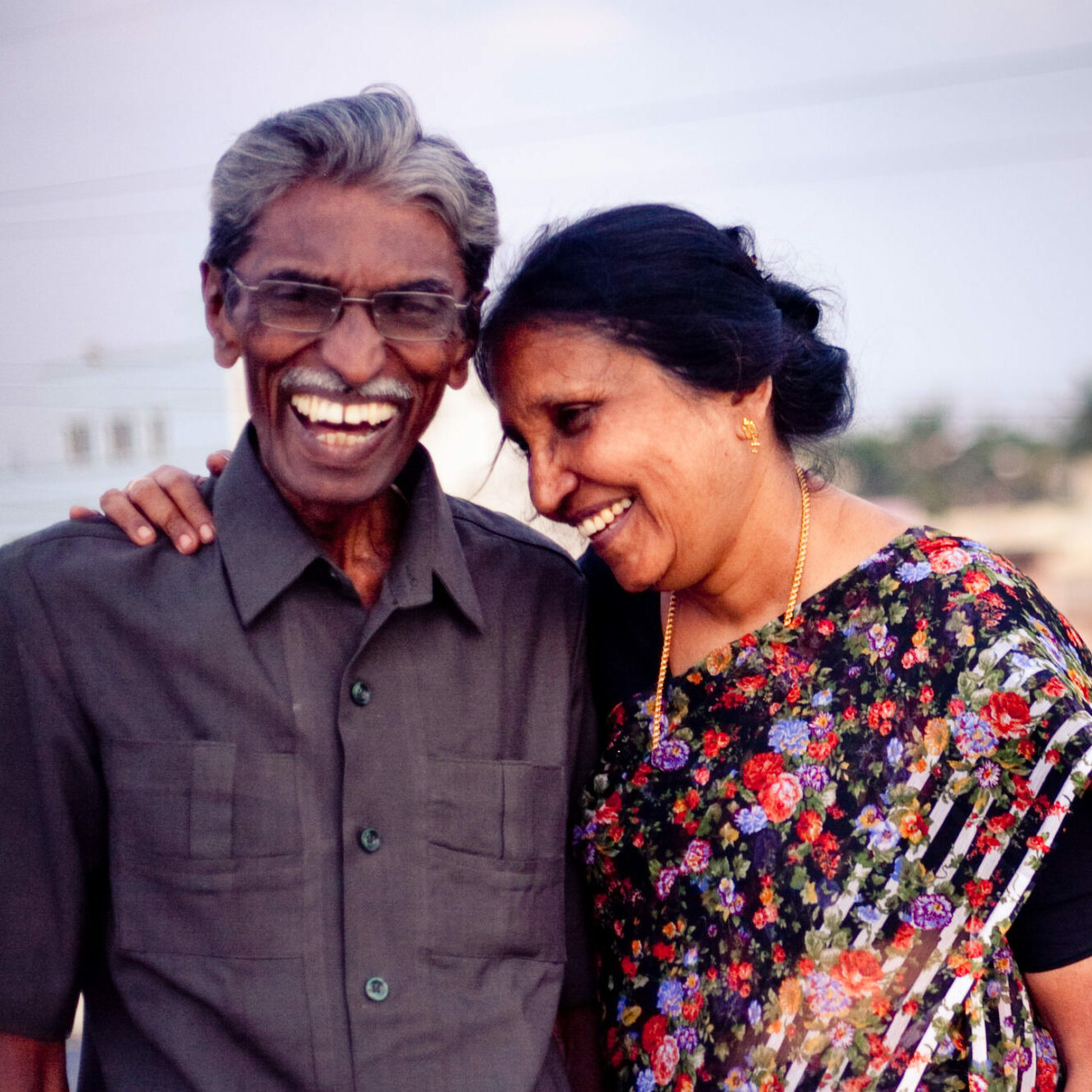 Data Entry Office Assistant
Priya as she is called, came from a village in south India, and was brought up in the Home of Happiness of Word Made Flesh ever since 2000 when she was an infant. She lost her parents at a very early age and was supported by her aging grandparents. She found a safe haven in Word Made Flesh and now is a bright young woman who has graduated with distinction in Electrical and Communication Engineering and is pursuing Bachelor's in Computer Application. She loves the Lord and has given her life to Him. She is a trainee at the Life Enrichment Center of Chennai Word Made Flesh and helps with Data Entry and filing in the office part time.

Program Assistant - Nutrition And Dietics
Susan is a vibrant girl full of cheer. She grew up in the Home of Happiness from her childhood and does not know the whereabouts of her family or family members. She finds joy and peace at the Life Enrichment Center of Word Made Flesh, where apart from being an intern in Catering and Hospitality, she pursues her bachelor's in Nutrition and Dietics and continues to excel in her studies. She loves the Lord and takes part in Bible quiz competitions at the Church and in 2019 won the first place in TWR quiz for the teens category. She memorizes huge parts of the Bible with ease and loves to serve the Lord part time at the program center of Word Made Flesh.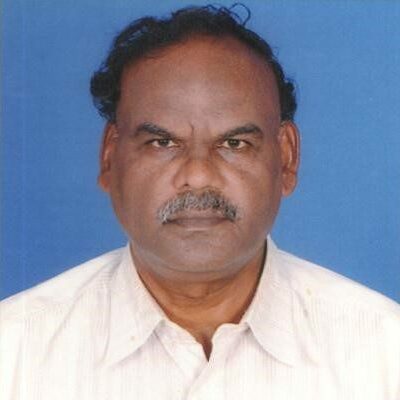 Born in a quaint village in south India, Paulraj he came to know the Lord when just a teen. He was inspired by the love of the Lord and started taking part in all church activities. He moved on to work for a paper which then folded due to bankruptcy. He remained faithful in serving the Lord in the church and community by leading prayer groups and raising funds for missions. In 2000 he joined WMF as supervisor for its programs and continues to serve the Lord with integrity in caring for the medical and educational needs of all the children and teens under the support and care of Chennai Word Made Flesh. He and his wife live in Chennai and they have three married children.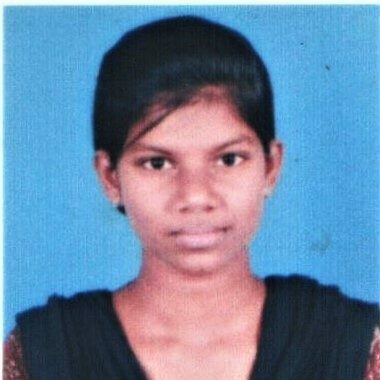 Office Assistant - Accounts
Esther is a quite girl with strong convictions of right and wrong. She grew up in the Hope of Happiness center of Word Made Flesh since 2004 and has now completed her diploma in Office Management. She loves to do pencil sketching, Mehendi (hand art) and accounting. She is currently a candidate of the Life Enrichment Center of Chennai Word Made Flesh and is pursuing learning Tally software part time in a computer center. She will also be enrolling in a bachelor's degree in Commerce very soon. She loves the Lord and knows He is her all and all and serves the Lord cheerfully in accounting and office work part time.

Latha grew up in a difficult situation and was rehabilitated by Chennai Word Made Flesh. She was abandoned by her family due to some family problems and was deeply affected by the rejection. Though this has been very painful for her, she has found a safe haven at Chennai Word Made Flesh with the children and teenagers of the Life Enrichment Center. She loves the Lord and has deep faith in Him. She loves talking to the Lord in prayer and has a smile for all. She is currently serving the Lord in the center as housekeeping staff.