Joyful Journey of Intimacy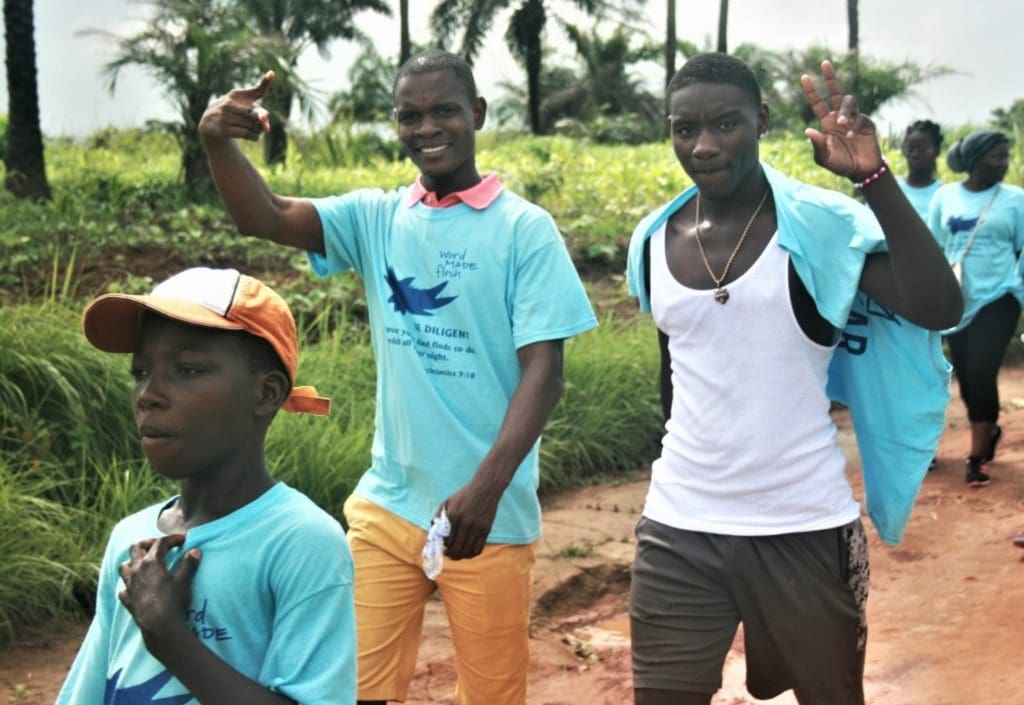 "I have never been so joyful, or so exhausted in all my life!" This has been my heartfelt response to "How are you?" in recent months.
The joy is intoxicating as my husband Alan and I find ourselves delighting in our recently adopted son, Joey. His bright eyes and cute giggles always bring a smile to our faces. We love it when Joey octopuses his limbs towards us both as he sleeps between us at night. We laugh as Joey enthusiastically* chases our cats around our flat in his walker. And we admire his cappuccino skin that seems to glow luminescent at times.
Another aspect of this overwhelming joy is the increased intimacy I am experiencing in this journey of motherhood. I feel closer to God, more aware of myself, a more expansive awareness and sense of belonging in creation, and a greater sense of connectedness and compassion towards others.
*I love the etymology of this word: God within!
GOD
The immense love God has poured into my heart for Joey has helped me fathom Daddy God's love for me as well. My mind and heart are always on Joey. Is he safe? Is he eating enough? Is his nappy dry?
My love doesn't change when Joey roughly yanks my hair or vomits all over the clean clothes I just put on. Joey can't clean up his toys yet or help me in any way. He can tip over a precious brimming bucket of water and pull all the books off the shelf, and I still love him dearly. When people on the streets of Freetown call him "devil child" I feel protective rather than doubt Joey's identity as a child of God. I ponder afresh Nouwen's teaching about how God's love is not based on what we do, what we have, or what others say about us. I get this incredible truth in my gut now.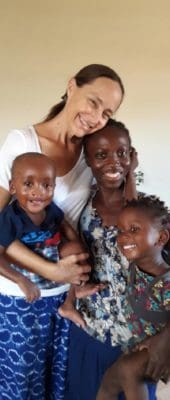 I just love Joey for who he is. PERIOD. God loves me for who I am. PERIOD. God loves you for who you are. PERIOD. Can I truly receive that? Can you?
In the first chapter of Sacred Companions David Benner suggests the root of Christian love is the faith to believe one is deeply loved by God. Returning again and again to that great love is our true spiritual work.
As I experience this intense caring for Joey, while at the same time acutely aware of my own failings and foibles, God's love has become more real to me. If I, so imperfect, love Joey this much, how much more is God capable of loving each of us, his beloved children (Matt. 7: 9-11 and 10:29-31)? Truly, like Housefires sing, we have a GOOD GOOD FATHER.
SELF
Before I had Joey I was an intense, task-oriented, Type-A,  Enneagram 1 who loved to be productive and tick tasks off my never-ending list. I wondered if I was a direct descendant of biblical Martha. I felt behind the eight ball, attempting to do more, be more, trying to prove to myself and others that I am competent. This fear-based compulsion crushed much joy out of my life.Now, I have a tiny infant that struggles to eat and often pukes. For the past 18 months, I have spent countless hours slowly syringing milk into Joey's mouth, during the day, and throughout the night.   
Now, I understand the value of presence more. My presence calms Joey. It helps sooth his anxieties so he can eat. It helps him sleep. Perhaps because of his abandonment, Joey is frequently startled awake. Yet if I am present, touching him, he will immediately return to sleep – the sleep he vitally needs to grow and develop. So now one of the most important things I can do is lay with him so he can sleep.
In the same way, in these quiet moments with Joey I have become more aware of God's presence comforting me, dispelling my fears, and freeing me to just be still and abide in His love, like Martha's sister Mary.
"The supreme gift that anyone can give another is to help that person live life more aware of the presence of God."1
CREATION
In the slowness with Joey, I can hear birds above the clamor of honking traffic and yelling hockers-of-wares. I revel in the kingfisher's call. It fills me with great hope, like a candle illuminating a dark room.
Joey's tiny body trembles with glee at bath time, exuberantly splashing water everywhere and reminding me just how marvelous water truly is. Then, as I walk and sing Joey to sleep, I revel in kaleidoscope sunsets – vivid pink grapefruit to peach to soft butter yellow, making the air glow.  "…And I think to myself, what a wonderful world."  (Louis Armstrong)  I am so grateful to be a part of it.
OTHERS
My cold callous indifference and illusions of independence melt into love.
Welcoming Joey has also reawakened my compassion and sense of connection with others.  Now when I see wee children idly playing in the filthy rivers of Kroo Bay, I instantly think, "That could be Joey!" I want to take them home, clean them up, cuddle them, and put them in school.  The young men with their backs straining to drag the reeking trash carts through Freetown could be Joey too. With an ache in my heart, I admire their humble diligence, and wish for them a better future. The myriad of bedraggled homeless men and women, struggling with mental illness and aimlessly wandering, bring tears to my eyes as I realize afresh they have a mommy too.
CONCLUSION
I wonder, "Is the essence of all of this joyful intimacy, connection, and awareness what God is inviting each of us into with scriptures like Jer. 22:16 and James 1:27?"
"He defended the cause of the poor and needy, and so all went well. Is that not what it means to know me?" declares the Lord.  (Jer. 22:16)
Religion that God our Father accepts as pure and faultless is this: to look after orphans and widows in their distress and to keep oneself from being polluted by the world. (James 1:27)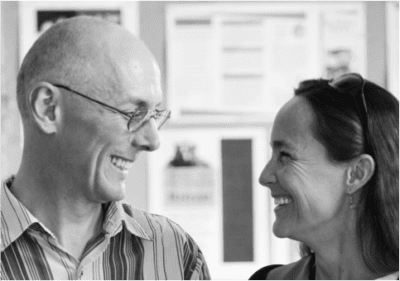 ABOUT CAMI

Cami moved to Freetown in 2003.  Since then she has been working among Lighthouse youth, and assisting with the Good News Club in Kroo Bay. During her sabbatical in 2010, she met Alan Goble at the Iona Christian Community in Scotland.  They were very happily married in September 2011. Cami serves with the International Office as Regional Coordinator for Europe and Africa. She also loves to dance, swim, cook, bake, read, hike, and watch birds.
Connect with Cami: cami.goble@wordmadeflesh.org
1David G. Benner, Sacred Companions: The Gift of Spiritual Friendship and Direction (Illinois: InterVarsity Press, 2002), Preface and Chapter One.
Share this story