Reclaim. Redeem. Repurpose.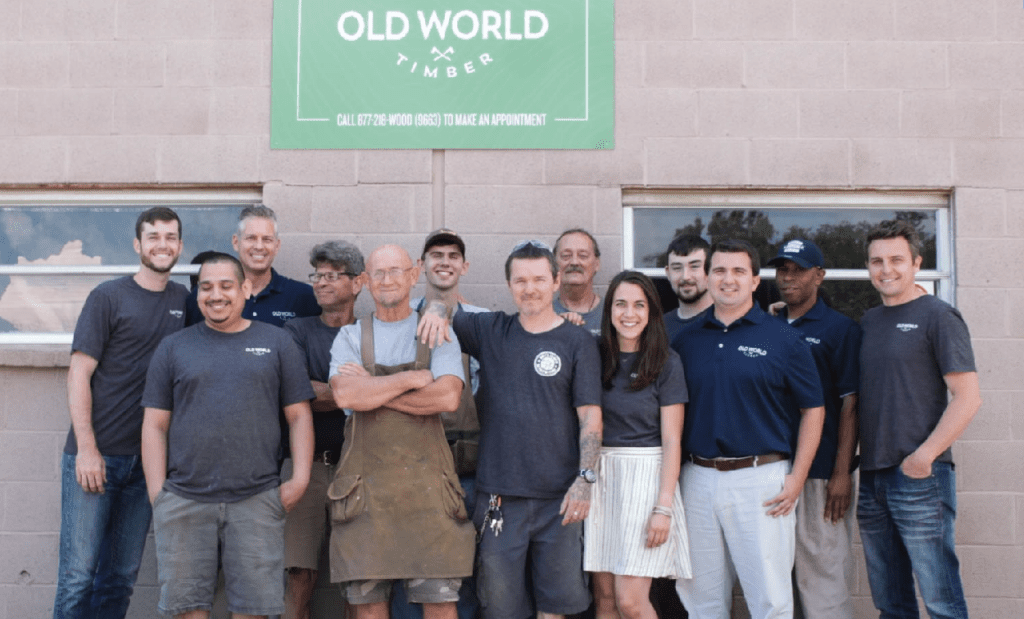 I have the privilege and challenge of being an entrepreneur and a small business owner. One of my companies, Old World Timber, in Lexington, KY, manufactures products from reclaimed wood from around the world. Our motto is "Reclaim. Redeem. Repurpose."
The wood we use as our raw material has been utilized for some other purpose decades or sometimes even centuries ago. It is typically discarded because its original purpose is no longer viable or useful. This wood has endured much longer than many of our lifetimes. Over many many years, these pieces develop fascinating bits of character that only time and the struggle of passing through storms, heat, cold and wear can create. We process these remarkable pieces of wood into many different products such as flooring, wall paneling, and architectural accents. The driving force behind our customers' desire for these products, and the reason they place such a high value on them, is due to their one-of-a-kind story, history, and spectacular character.
The community that I am blessed to work with is a very special one. Many of my employees come from challenging backgrounds, in which they made poor choices with consequences of addiction and incarceration. Some of these men have served more than 30 years of jail time, and when they are released, they decide to come work for my company.  These men understand, in a way most of us cannot, the meaning of second chances. It is beyond inspiring to see these individuals start to blossom as they become part of a community that loves, embraces and challenges them after life has left them feeling discarded and forgotten.
The act of repurposing wood, which in its raw form the world sees as worthless, into something new has deep meaning for these men coming out of brokenness. Taking these pieces of wood full of nail holes, cracks, splits and weathering, and with their own hands creating something of exquisite beauty for our customers brings them a wonderful sense of satisfaction. Each and every day I am personally inspired and challenged by this tangible picture of grace and redemption.
Old World Timber is blessed to be able to offer employment opportunity to these individuals who find it almost impossible to find a place that will hire them after they have served their time. Our team is even more blessed to work in a place where we are reminded that this exact same process is one that God desires to do each and every day in our own lives if we allow Him.
As a community of faith, we so often forget that trials, struggles, heartbreak and the brokenness we experience in this life are not accidents. Our loving Father desires only good things for his children. However, He does allow us to make our own choices which often end up bringing painful consequences and suffering for ourselves and others. Thankfully, His never-ending love for us means He will never leave us especially in these difficult times of suffering, pain and despair. In fact, in our very darkest moments He is with us. Our Father redeems each and every self-inflicted scar, crack and split, to produce unique and beautiful character in us for His honor and glory.
It is truly amazing to create something beautiful out of old discarded pieces of wood. What is even more amazing, however, is experiencing God's grace in our own lives as He fulfills his divine work to Reclaim, Redeem and Repurpose.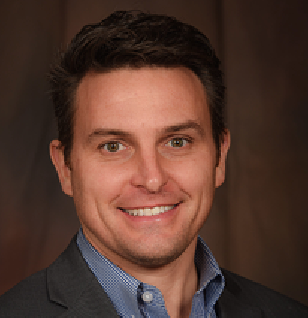 ABOUT NATHAN:
Nathan Brown was born in Arizona and grew up as a missionary kid with Native Americans and then in Barcelona, Spain where his parents served with World Gospel Mission. Nathan's family moved back to the US where Nathan finished high school and went to college at Asbury University and graduate school at the Patterson School for Diplomacy and International Commerce at the University of Kentucky.
Nathan has been an entrepreneur for the last 17 years founding and operating several businesses. Nathan's passions include missions, sports, outdoor activities, travel, and spending time with friends and family. He lives in Lexington Kentucky with his wife Katy and his two children Oliver and Stella.
CONNECT WITH NATHAN
nathanscottbrown@gmail.com | www.oldworldtimber.com
Share this story