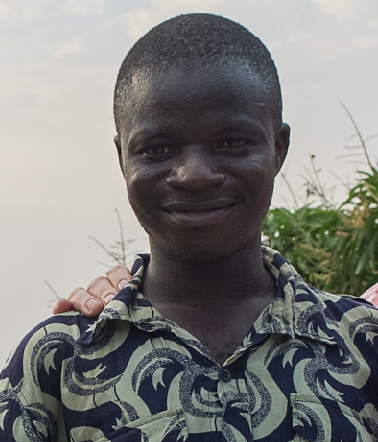 Ansumana was born in Kamakwie Bombali District Northern Province, Sierra Leone and grew up in a Muslim home. When he became a Christian in the late 90s, he was isolated by His muslim community. He became a Christian because he had witnessed Christians forgiving, whilst Muslims found it difficult to forgive.
In 2002, Ansu settled in Freetown with his uncle to attend Albert Academy. He joined Scripture Union and started preaching the Word of God during devotions.
In 2006/2007, when Ansumana began studying at Fourah Bay University, he soberly realized he needed to serve God. He joined Bible Study Union (BSU) SLEFES FBC and began going to conferences and mission trips to the remote parts of the country.
Ansumana began to volunteer as a tutor with WMFSL in September 2010. Since then, God has used him to help shape the lives of many of the Lighthouse youth. Now, Ansu is a staff member serving as Administrator and as Acting Field Director while Cami Goble, WMFSL Field Director, is on sabbatical. He was married to Betty in November, 2016 and they have a daughter named Josephine Makallay.
CONNECT WITH ANSUMANA | ansumana.bangura@wordmadeflesh.org
Share this story