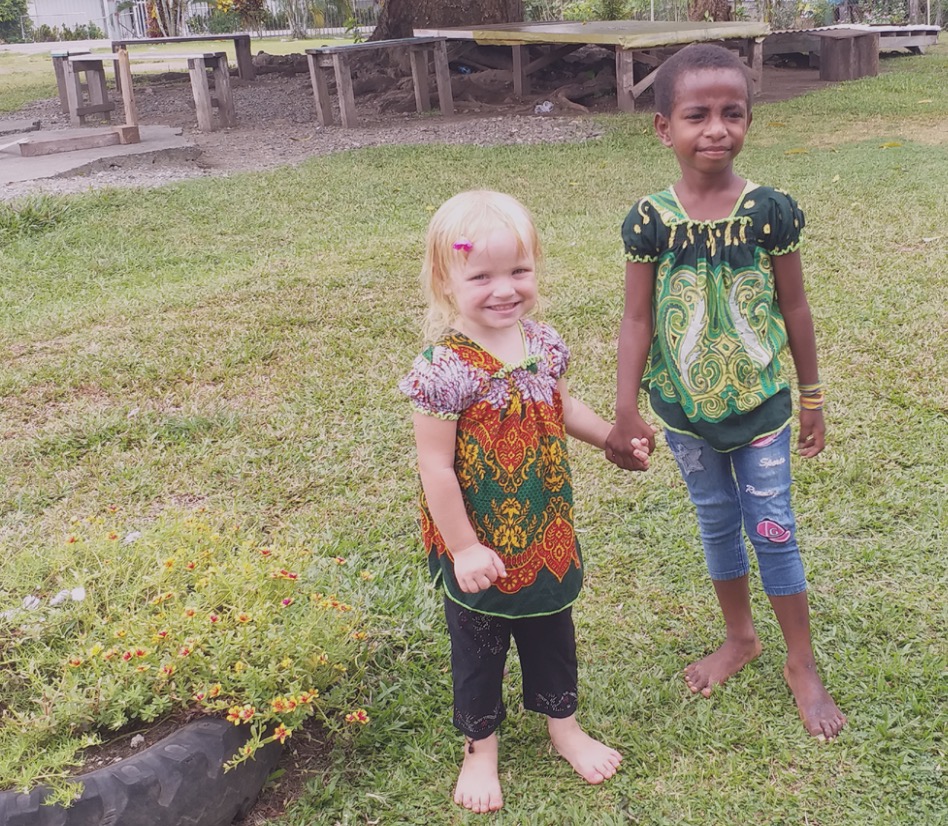 "…[Our God] is able to deliver us…he will deliver us…But if not…we will not serve your gods…"

Daniel 3:17-18 (ESV)
Recently, I watched in horror as my daughter Adira hovered over the brink of death. She had contracted malaria and an internal infection called sepsis, which raised her fever to lethal levels.
All my training, all my mental preparation and spiritual rehearsal felt like they amounted to nothing. I could not care for my patient and could not deliver my daughter from her sickness. The powerlessness I felt caused the fear of failing my wife and children to bubble up and take over. I lived three unbearable days that climaxed with Adira lapsing into respiratory distress (placing her a few minutes from death) at the midway point of our journey to get help.
I held my daughter in my arms and looked into her vacant eyes as a part of me crumbled. I fought for her, I held it together and got help. I was able to revive her and stabilize her condition and I put on a strong face, setting aside my emotions to get the job done.
All was not well.
I thanked God for giving her back to me when in reality she should have died while we were traveling on the river under the tropical sun for seven hours with no shade.
All was still not well.
We got ourselves moving into normal rhythms, got a checkup for Adira and some good food.
And all was not well.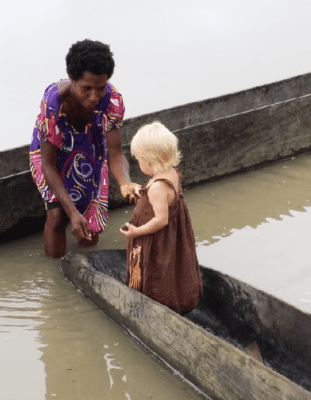 My personal struggle to reconcile my feelings — the powerlessness and intense fear  —  with my faith did not change the inherent nature of God's love for me, my wife, or my children. This is the heart of obedience: to have surpassing confidence in the truth of your orders. To obey is to release absolute faith in your feelings and circumstance and place absolute faith in Him.
God is inviting you to fall into His arms. He never fails. Not ever. Jesus said: "Look, I am with you always, even to the end of the age." You don't have to feel His presence to trust He is there with you. You can remember He is crying with you, grieving with you, standing guard over you with a ready sword. He has assigned angels to encamp around you, He has watched over you, protected you, and stepped into your reality to save you. God has not left us for a moment. Not for a moment.
I can only convey that when all was not well, my question was, and continues to be: "What do I do now, Lord?" Those we live among here in Papua New Guinea are familiar with such a cry for help. In the face of utter loss, fear, marginalization, conflict, and hunger, it's not a calm, measured tone you might use for the workplace. What do I do now? is a panicked, desperate, and helpless question of someone at the end of the rope and about to fall.
But I'm learning that obedience is by faith, not by sight.
Still, I ask in solidarity and with a heavy heart, broken with grief. Even during four days and sleepless nights, with sick children, sick wife, and sick me.
Even when I have no more skills, strength, or understanding to bring to the fight.
Especially then.
Especially when all you have left is a child's plea to say: "Please God, please help me!"
There is no greater love than His, and we obey and keep going because we know in His faithfulness He will respond. I repeat the prophet's prayer in my own words: "He can save me, and He will save me, but even if He doesn't, He is still God Almighty."
We were never meant to be enough, in and of ourselves. We're limited without Him. We obey Him because it is enough and makes us enough. We obey Him because He is hope in times and places of great uncertainty and vulnerability. We obey because He is rest and peace and healing when all is not well.We obey because He loves.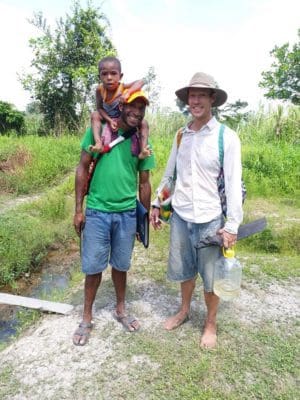 ABOUT BENJAMIN
Benjamin Grimm is working alongside the Yamano people of Papua New Guinea. He focuses on addressing the medical and economic needs of their community while his wife, Mary, creates adult literacy programs and is completing a translation of the Bible in Yamano. They live with their daughters, Joya and Adira, in a remote village in the East Sepik Region.
Connect with Benjamin: benjamin,grimm@wordmadeflesh.org
Share this story