When Brokenness is a Way of Life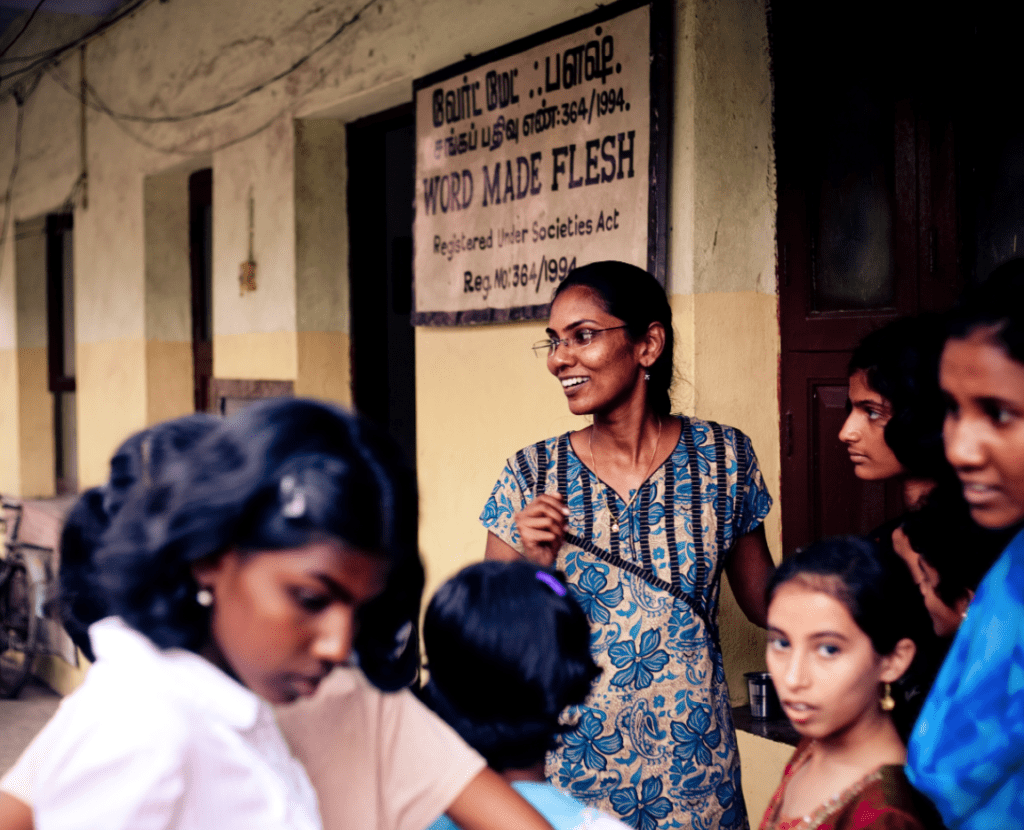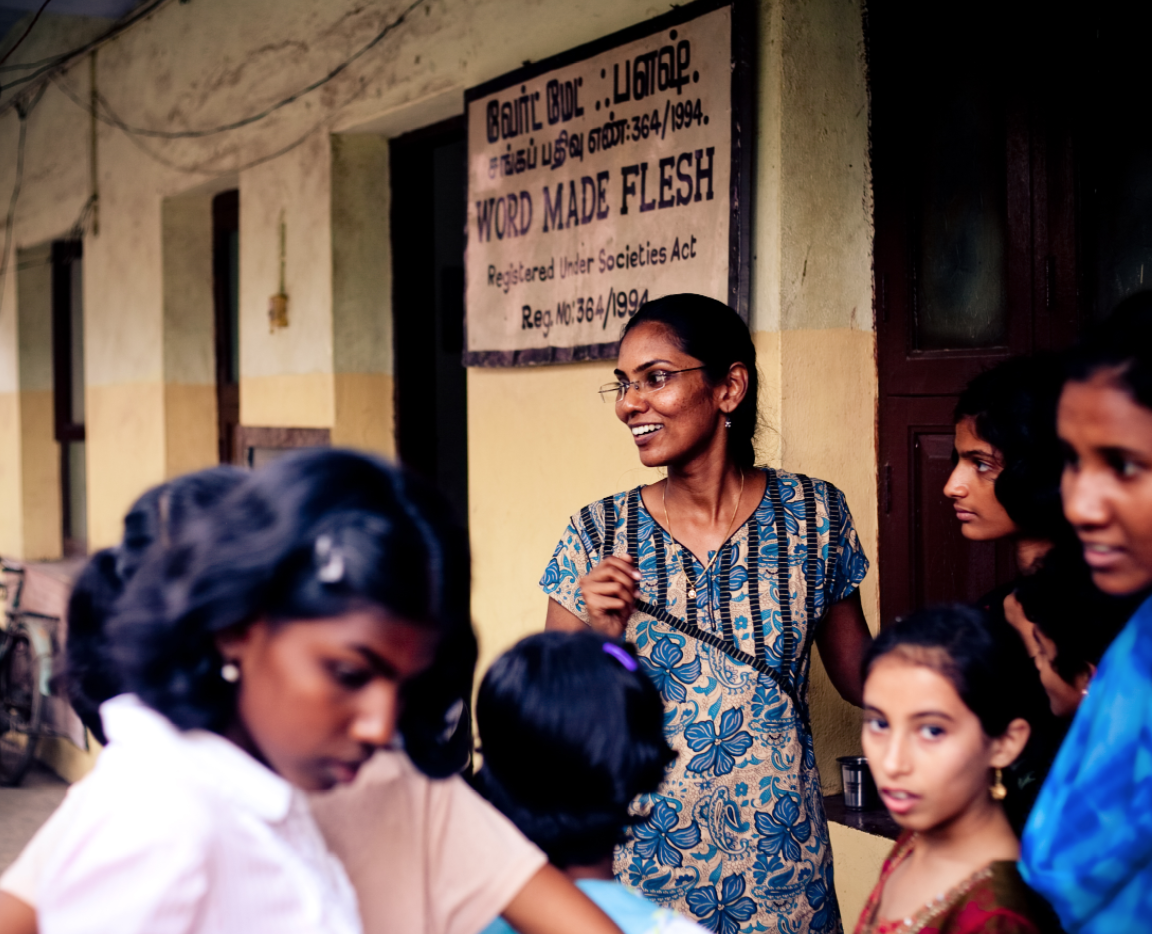 The man's emaciated form was what caught my attention: his skin pulled tightly over and the shape of his skull was so evident, with hollow cheeks and a frame which was held by the loose skin holding the bones together. His inability to sit on the chair for more than a couple of minutes indicated that he was deeply ailing from a serious illness. His spouse sat beside him, holding his hands just so he wouldn't lose his gait. Often he had to be escorted out, maybe for a drink of water, and then he was brought back to his seat.
It was a prayer gathering at the end of the month. I chose to attend not because I was keen on refreshing my prayer life, but because I knew I had to get away from the mundane routine of caregiving. Because of the veneration it has in mission culture, it sometimes takes a toll on life itself, shadowing the vision of the mission, leaving all efforts in mission void of life.  It had been a month or so since I stepped away for some hours to do something other than ministry-related work, with weeks of organizing Christmas programs, caroling, shopping for kids and decorating all three floors of our facility, followed by a New Year Renewal Bible camp that required much organization to get the kids ready and to drop them off at the facility. It was a web of knots, each one overlapping the other with no possible way of undoing it.
I was glad for the gentle breeze which kind of refreshed me from my stuffy gray broodings of a teenager who chose to quit the two job positions and lived now like a rebel, and of a 5 year-old repeatedly down with respiratory tract infection which required round the clock monitoring, and my own viral bronchitis which stubbornly refused to loosen its grips from my system.  I looked around to see people in our community, young, old, couples and singles gathered there to spend some time praying and contemplating to prepare in prayer for the new month we were about to step in.
Because of my weakened physical condition and my chaotic emotional state, none of the meditations and calls for worship made a dent in my consciousness to give me a breakthrough. I shifted my attention to those close by where I noticed this couple that had probably spent a day's pay to make it to the prayer meeting that was located on the outskirts of Chennai. The physical condition of the husband was weak and he requiring immediate medical care. He definitely was not able to work, and his face was blank. His wife was cherishing each and every word during prayer and was encouraging him to attend to the proceedings to his very best.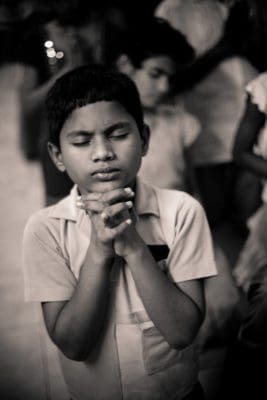 Halfway through the prayer, the offering bag was passed, and those willing were dropping coins and rupees. I was waiting for the bag to be passed over to the row where I was seated, which took a while. I looked around and saw the couple waiting to place something in the offering bag. I was touched that they were ready to offer to the Lord, in spite of their seeming poverty and sickness. I continued to watch discreetly, and then saw something which just reached out into my very being. The man was even unable to lift his hand to drop the offering of a few coins into the bag. His wife gently clasped his wrist, moved it towards the bag and asked him to drop the offering. The image of a very skinny wrist being led by a loving hand to place an offering brought tears to my eyes. It just broke my heart to see the couple so willingly give their best in spite of their desperate need and his deteriorating condition.
I forgot about myself and my seemingly gloomy state of affairs and started interceding for this precious couple and their deliverance. I did not want to let them off my field of vision until the end of the prayer. I laced my now lively prayer with fervent supplication for his recovery, job, needs, and so on.  Feeling so broken at the sight of such humble yet sincere giving helped straighten my perspective on life and mission. I had good health, transportation, a job and a family to back me up in all the ups and downs of ministry. I could offer a decent sum as an offering without feeling the pinch on my purse. Yet, somehow I felt all that I was doing and giving was from a plane of ease, layered with self-pity rather than giving from my need. I had been looking at the wrong side of life, while life itself was making itself plain clear in each of the seemingly insurmountable problems I encountered.
I had so much to give and guide in each situation which was parading itself before me in the guise of a problematic teen, a sick toddler, and a whole lot of logistical work for each event of the facility. Yet I had let the situations take precedence over the grace of giving care. It was beautiful to be broken and to feel vulnerable again, after a cold month of being over-layered with such difficult emotions. I let myself be peeled of self-pity, anxiety and control. I liked the person I saw within myself budding to life after being broken. It had been very difficult for me to let myself be broken because of the façade of mission work I was wearing all along. I believe Heaven would have erupted with deafening applause when those few coins were dropped into the offering bag that day.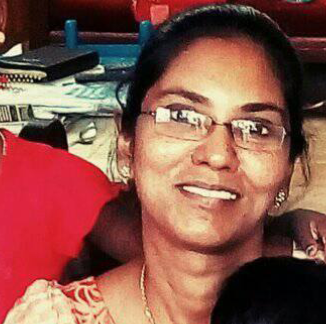 ABOUT ANGELENE
Angelene was born and raised in the southernmost state of India, Tamil Nadu. She was influenced by the work and dedication of her parents who were full-time workers in Child Evangelism Fellowship for more than 15 years. She did her undergraduate studies in Psychology and post-graduate studies in Clinical Psychology as her parents, Patrick and Victoria, transitioned into work with WMF Chennai. During her studies and her job as a lecturer in Psychology, she was constantly aware of the nudge that God had plans for more. As Angelene began working alongside her parents with Word Made Flesh, she also worked as a counselor in the Phase I HIV vaccine trial — a project of the New York-headquartered International AIDS Vaccine Initiative — which was the first of its kind in India.
Connect with Angelene: angelene.samuel@wordmadeflesh.org
Share this story