As we reflect on this lifestyle celebration, we invite you to explore some of our staff top picks from media and resources that focus on brokenness.
---
READ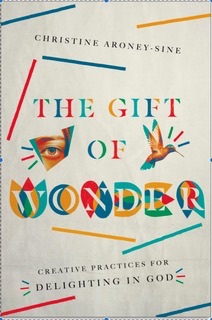 Christine Sine's newest work invites us to pay attention to childlike characteristics that have the power to reshape us. Each chapter of The Gift of Wonder addresses a childlike characteristic to embrace, including delight, playfulness, imagination, awe and wonder, love of nature, and much more. As we contemplate on the brokenness found in the world, and even within ourselves, and experience burn out or hopelessness, Christine Sine reminds us to embrace the wonder and joy that God intends for us. She gives us a guide to spiritual practices that engage all of our senses and break down our walls, helping us to become like little children once again.
Click Here to Purchase this book on Amazon
---
LISTEN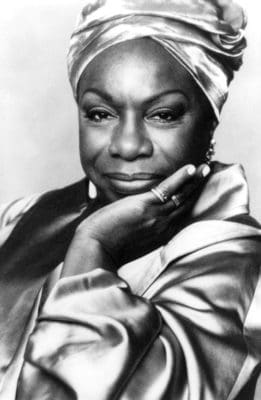 Reflection by Clint Baldwin
On January 2, I listened again to a song from a long appreciated singer. After some of the chaos of 2018, I thought to myself, "this is a needed reminder."  Both musically and for justice, Nina Simone (1933-2003 [born Eunice Kathleen Waymon]) offered an original, strong voice throughout her career.  Simone's life exemplifies how overcoming the evils of surrounding socio-political contexts can propel us to be one of the best versions of ourselves. In this issue of The Cry focusing on WMF's Lifestyle Celebration of Brokenness, Simone extends hope through singing a moving rendition of "He's Got the Whole World in His Hands" [from the album, "Nina Simone and Her Friends" (1959)].  In her distinctive style, Simone shares the song's hopefulness without allowing it to become trite.  Amidst troubles and turmoil, it is poignant and vital to remember that the Lord does indeed have the whole world — not just parts that are nice and people who are pleasant — in His hands.  None are left outside the Love of God.  Overall and finally, God redeems. Harmful brokenness that causes humiliation is a twisted version of helpful brokenness that produces God-breathed humility; God-blessed brokenness leads away from isolation and debilitating shame to connective community participation.
Take a few minutes and listen to Nina Simone sing this encouragement over you:
"He's got the gamblin' man in His hands
He's got the sinner man in His hands
He's got the gamblin' man in His hands
He's got the whole world in His hands
He's got everybody here in His hands
He's got you and me, brother, in His hands
He's got everybody here in His hands
He's got the whole world in His hands"
---
CONTEMPLATE
Quotes by Rumi (1207-1273)
"Dance when you're broken open. Dance, if you've torn the bandage off. Dance in the middle of the fighting. Dance in your blood. Dance when you're perfectly free."

"The wound is the place where the light enters you."