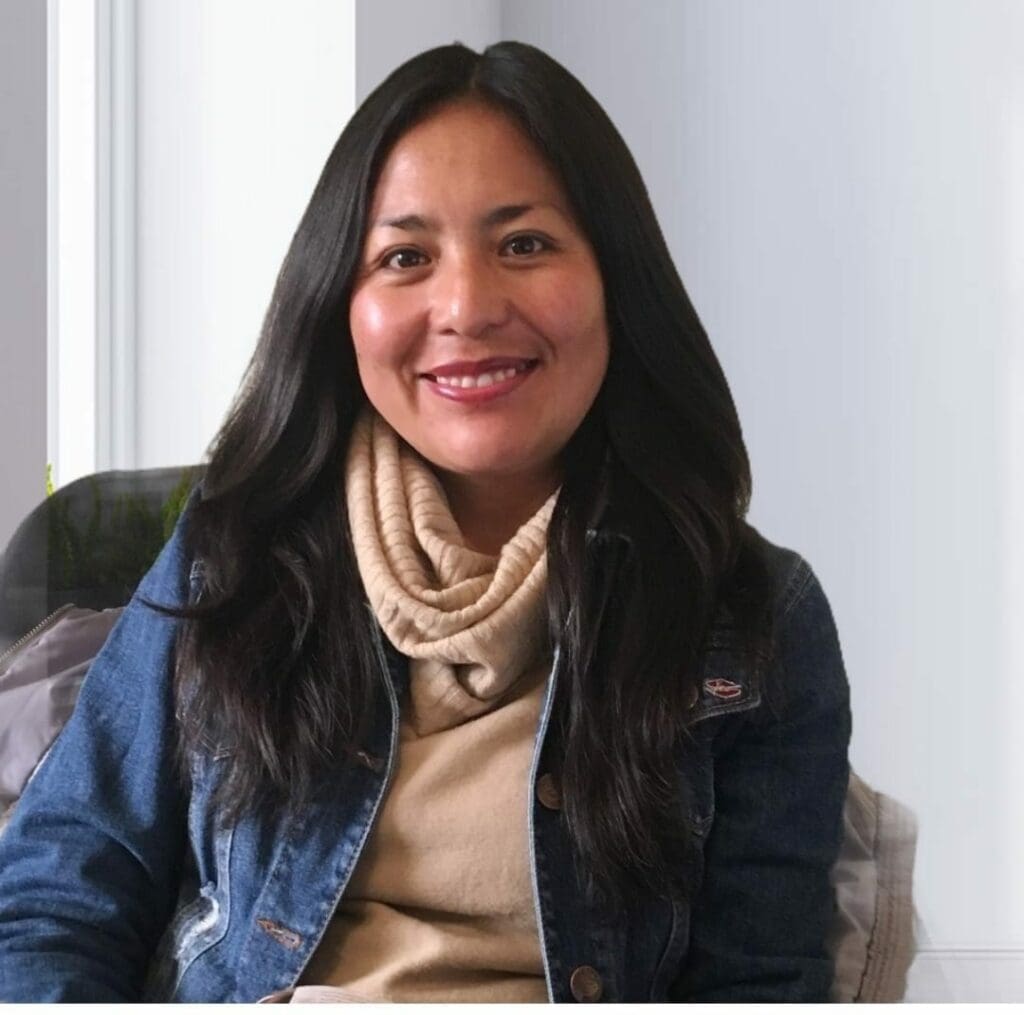 Turmoil on All Sides
I have lived in El Alto, Bolivia almost all my life. My parents worked in the copper mines, and 30 years ago moved to the city where they raised my four sisters, my brother and me. I have watched the city limits explode, reaching out further and further. I've seen up close how difficult it is for migrants to learn a whole new way of life, to navigate intense poverty, limited options and racism. El Alto is one of the most patriarchal cities in Bolivia, due to the cultural roots of the Aymara. My father was a pastor and I grew up witnessing "machismo, even in Christianity. My mother worked all day washing clothes by hand and then came home to do the housework with no recognition for her labor. She lived tired and frustrated, and hit my siblings and I almost daily. For me, it became complicated to recognize healthy interactions. Financial scarcity led to a life of chaos. When my little brother fell sick with tuberculosis at six-years-old, quality health care was out of reach. An ineffective brain surgery left him with a disability he continues to battle. At fourteen, my close group of friends and I were talking about how our parents beat us; some of my friends were beaten in atrocious ways. That was normal for us, but sexual abuse was never mentioned. I found the courage to share that when I was ten, my uncle tried to abuse me sexually, an experience that marked me with intense shame. I was shocked to hear each of them share similar stories: sexual abuse by parents, brothers, uncles, cousins, neighbors.
Left Alone
Five years later, my father died from lack of adequate medical care. We didn't have a single dollar to pay for his medical expenses, and they wouldn't even let us take his body from the morgue to bury him. The church where he had served for 20 years not only failed to help us with the medical bills, but didn't even visit us during this time. I was disillusioned. My mother is the strongest and bravest woman I know. She showed us how to hold our heads high and make ends meet. I purchased stuffed animals in bulk and sold them on a street corner while I studied to be a secretary. Years later, I landed full-time work with a local non-profit, but found myself suffering intense sexual harassment from my boss. In the midst of confusion, I met a young man whom I married, with hopes of escaping my problems. My mother had always taught us that a woman without an education has to depend on a man. So I finished my bachelor's degree, juggling work and studies, while raising my newborn daughter. In my marriage, however, I suffered an excess of violence. I felt like I was worthless, as my needs were never considered important. I was numb to the damage being done, as it's all | had ever known.
A New Opportunity
In 2009, Word Made Flesh offered me a position as an administrative assistant. The opportunity helped me be more present to my daughter and to heal after years of abuse. I was able to serve and to grow in my leadership. In God's goodness, we finally found safety, and I divorced from my ex-husband, overcoming the stigma that a separation can bring. I now own my own home, where my daughter and I, my mother, brother, sisters and their families all live. I have grown to believe in my potential as a leader, and believe that as a woman I can be someone who leads empowered in who I am and proud of my roots.
— Doris Monasterios, WMFB Director of Operations
Share this story