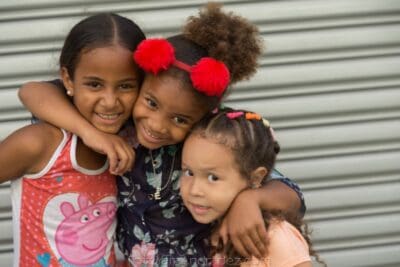 Word Made Flesh Brazil currently serves over 120 families, providing assistance with food, clothing, supplies, and clothes – and continuous prayer. With over 9 million people living in Rio, there will always be more who need our Radical Hospitality. So in 2023, we hope to do just that by starting an after school program for 20 or so children that will give them a safe place to learn, play, and receive the other basic necessities of life they need. Please, join us, and give what you feel led to by donating today. Give to WMF Brazil!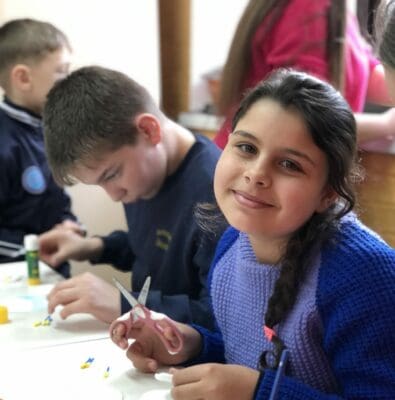 Word Made Flesh Moldova is hoping you'll help us secure a year of meals for the kids and families we serve. Our La VIA community center offers children a safe place to explore art and music, to simply play, and to enjoy nutritious meals. To help make those meals, we could, well, use some help. We aim to raise $7,500 by the end of this year so we can employ a part-time cook for all of 2023 and continue to extend Radical Hospitality to every child, family member, or person in need who is led to our door. Give to WMF Moldova!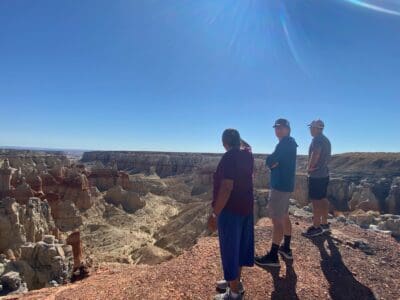 Word Made Flesh Navajo Nation: Winter is always difficult for those served by Word Made Flesh in the Bodaway/Gap chapter of the Navajo Nation in Arizona. The chapter is located in a food desert – the closet grocery store is an hour away. Limited transportation and poor winter road conditions make getting food difficult, especially for the elderly and the vulnerable. To ease this burden, we are seeking to raise $15,000 before January 2023 to provide food, warm clothes, and heating supplies to those who need it. Please, join us as we extend Radical Hospitality to an often overlooked population in Southwest Arizona and give today. Give to WMF Navajo Nation!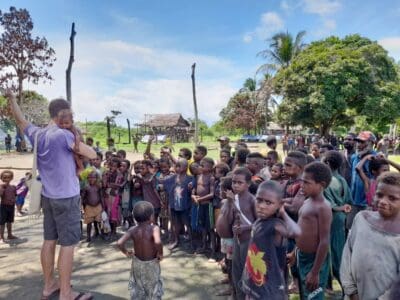 Word Made Flesh Papua New Guinea needs your help in extending Radical Hospitality to remote villages along the Sepik River. We're working to complete a dormitory at our Community Development/Adult Learning Center that can host both instructors and students – giving them a safe place to stay, clean water, abundant food, and more. We need $7,000 to finish the project and start changing even more lives. Your gift is a big help, but you can also tell others about our project and invite them to partner with us. You don't have to leave your home country to live radically, but you do have to act. Give to WMF Papua New Guinea!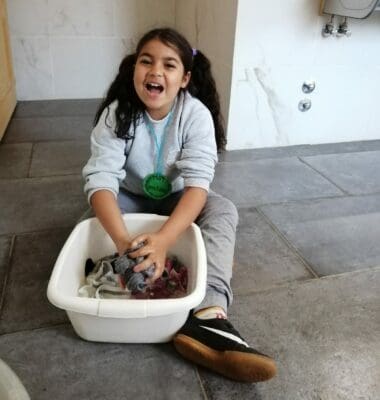 Word Made Flesh Romania needs your help in providing food and supplies for 25 families all winter long. As inflation and uncertainty about, our goal is to give each family a bag of groceries and hygiene supplies every month for three months as part of our Radical Hospitality initiative. Our goal is to raise $5,000 for this project before January 2023. Give to WMF Romania!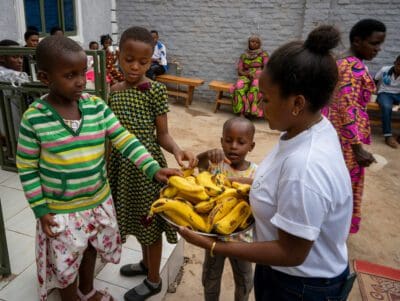 Word Made Flesh Rwanda: When the neighborhood of Kangondo in Kigali, Rwanda was recently demolished, homes livelihoods, and even the Word Made Flesh ministry center was destroyed. But our mission was not destroyed. We now extend our Radical Hospitality from a new location in Binunga, serving the women of Kangondo who relocated with us and to any who seek our help. The need is great, as Binunga is notorious for drug use, prostitution, and other behaviors that oppress women. To provide food, rent, supplies, and even small business loans to these women and their families, we're praying to raise $8,000. Give to WMF Rwanda!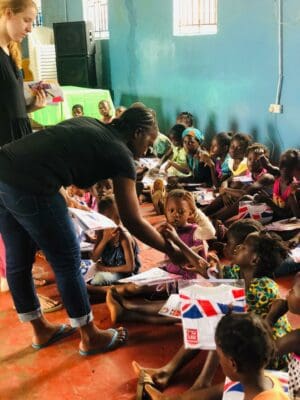 Word Made Flesh Sierra Leone is hoping you'll help meet a very urgent need. So urgent, we actually hope you'll today. We need your help to continue the medical ministry at our facility, the Ale Ale House of Hope in Kroo Bay. An over-abundance of emergencies through the year has left its budget exhausted. But, of course, the needs of the people have not ended. Our goal is $5,000 to cover screenings, prescriptions, hospital stays, and so much more so the people of Kroo Bay can continue experiencing our Radical Hospitality. Give to WMF Sierra Leone!