Resilience & Joy | Staff Stories – Emma Crocker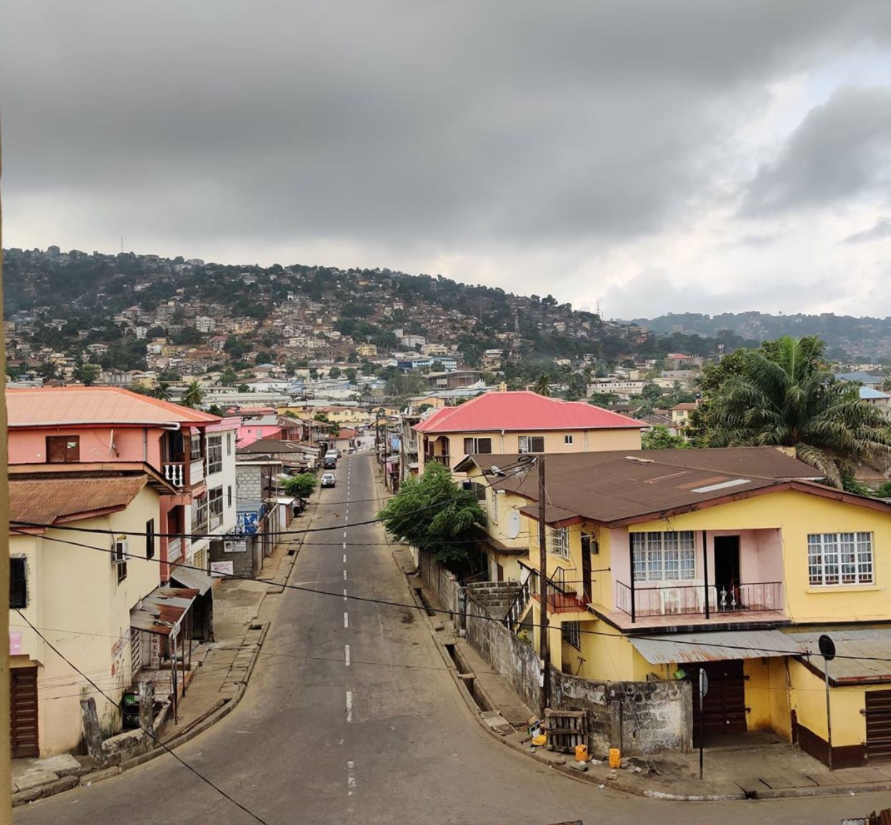 By Emma Crocker
WMF Sierra Leone

When I arrived in Sierra Leone for an internship in 2016, I felt peace like never before. I fell in love with Kroo Bay, with the Word Made Flesh staff here, and with how the gospel is in motion everyday in the small moments and little things that everyone does. After my internship, I returned to Canada to finish my nursing education. For three years I asked God if I could return to Sierra Leone, and waited and waited for Him to say yes. During that time He developed me in endurance and patience in trusting Him. 
Since moving to Sierra Leone at the beginning of this year, God has continued to develop my trust in Him. Transition has not been easy, especially with COVID-19. But it helps me to remember that even though there is much uncertainty in the world right now, God remains constant through it all. I am still learning, and there are many days when I don't know what I'm doing. There's so much that could be overwhelming, but on those days I feel the call to spend time alone with God. He reminds me that He is here, and He is good.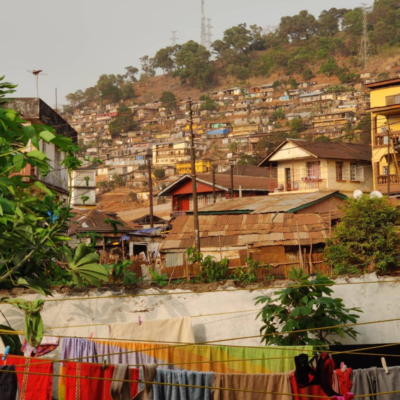 The Coronavirus has placed significant challenges on our friends in Kroo Bay, especially those who are unable to work. There's a lot of fear in the community right now and it can be overwhelming to think about the deep and urgent needs of our friends. The other Word Made Flesh staff members and I hurt for those in Kroo Bay who are struggling. We have been asking that God would show Himself in little ways and He really has.
During our devotional one morning, we read Psalm 91. God reminded us that He hears us and protects us. We don't have to be afraid. He calms our fears and reminds us that we can continue to cry out to Him for those things that we are burdened with. 
When we had a three day lockdown, we were worried because we couldn't go to our friends in Kroo Bay. God reminded me that even when we can't be there, He is still working. He is still there with our friends. The work doesn't always require us. God continues to watch over people even when we cannot. 
God has drawn me into a deeper level of intimacy in my relationship with Him and has shown me that He is worthy of my trust. He is faithful and will continue to be. 
If I could transport you to Sierra Leone, and to Kroo Bay specifically, there are two main things I would want you to see: the resilience of the people, and their joy. I haven't seen such a presence of joy in a group of Christians as I have in Sierra Leonean Christians. My friends know God to be the joy giver and the provider. They thank God for everything. They thank God for life. Many people here have experienced so much tragedy: war, the ebola epidemic, day-to-day struggles, and now COVID-19. But though there's so much fear and unknown in this time, they remain resilient and joy-filled, and it's such a beautiful thing to witness.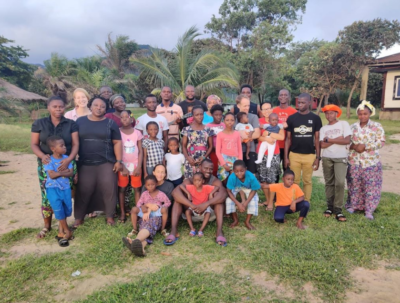 Share this story