The Process Of Restoration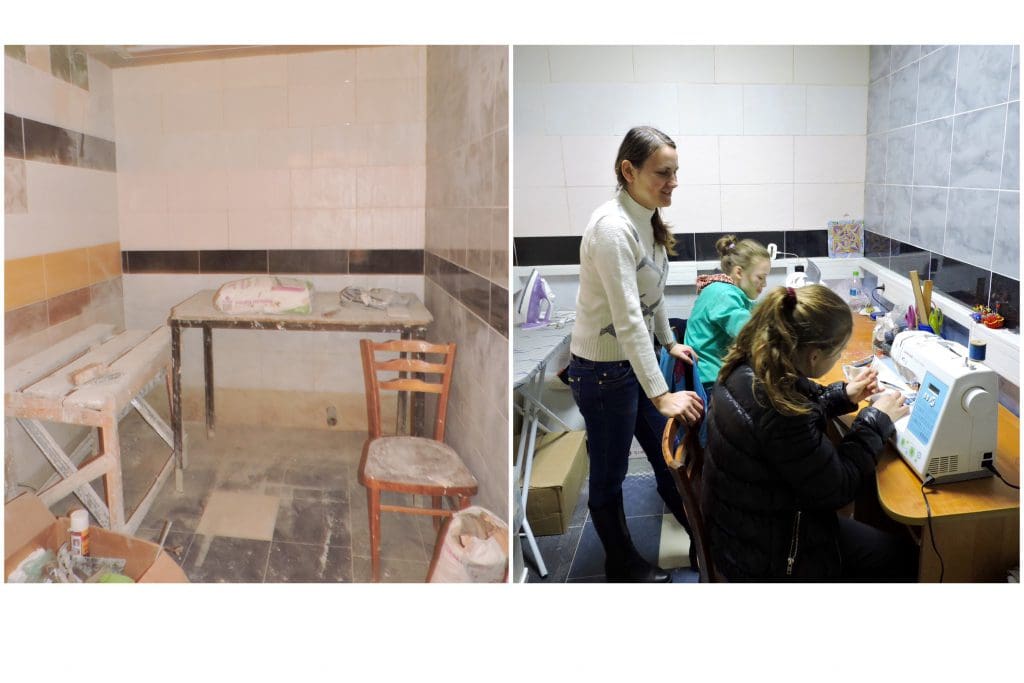 The renovations at our new Community Center have been under way since January and progress is visible. Last week one of our pre-teens came to see the place for the first time and exclaimed with delight, "Hey, you could actually live here!" I am so glad she saw that side of the coin as I gripe about the fine dust under my fingernails and rummage for the hand cream in my purse, all too impatient to go home, pull off my boots and take a long, hot shower.
"The Lord will guide you always…
Your people will rebuild the ancient ruins
and will raise up the age-old foundations;
you will be called Repairer of Broken Walls,
Restorer of Streets with Dwellings." (Is. 58:11-12)
These words bring me hope and courage in our new everyday reality here in Moldova.  We may not be rebuilding "ancient ruins" but the repairing of broken walls? That is our new normal.
There is constantly dust to deal with or another pile of crumbled bricks to sweep up and carry to the dumpster across the street. I watch as new cement is mixed and slapped up on the walls, then smoothed out and sanded in preparation for painting.
And yet maybe this process of restoration is not so new to us after all.
The brokenness and need for repair is something we are each familiar with in our daily walk with vulnerable children and their families.  
In a sense, we have been dealing with rebuilding and repairing all along. Even before we made this brave decision to purchase a property, to put down roots and make something beautiful out of an abandoned space, we were already doing the hard work of restoration. For six years we have offered children healthy relationships and education as we plant seeds of faith to carry them through life. We have been and will continue to build into this community — safety, healing and hope.
As we walk forward, it is my greatest joy to see how excited the children are for this new space. Surrounded by broken walls, together we discover that restoration is possible. Faced with crumbling cement, we choose to lay a foundation of hope.
Almost half our fundraising goal has been met. I cannot express how thankful we are for generosity of so many friends. At this time we still need 250 people to donate $250 each to reach our goal! We are eager to see God provide the rest through generous folks like you, ready to make a difference in the lives of children in Moldova. Thank you!
With gratitude and hope,
Rachel Dyachenko
Share this story