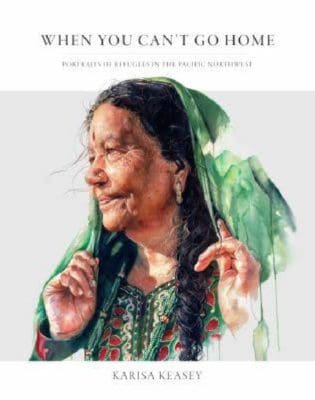 WMF Artist Ambassador, KARISA KEASEY tells the story of 10 refugees and their families alongside 30 breath-taking portraits. Moved by the plight of thousands of people who have been displaced by war and settled in the Pacific Northwest, Keasey believes that "it is not enough to be broken by the things we see, we must aspire to change and be a part of the solution." In When You Can't Go Home, Keasey raises awareness and compassion by highlighting the people and stories of the refugee crisis. Additionally, 50% of every purchase will be donated toward helping refugee families in need (via partnership with World Relief). Visit karisakeasey.com for more details.
Click Here to Purchase this book on Amazon
"Mother and Son (Working Title)" is part of a series of portraits whose subjects are refugees from Eritrea.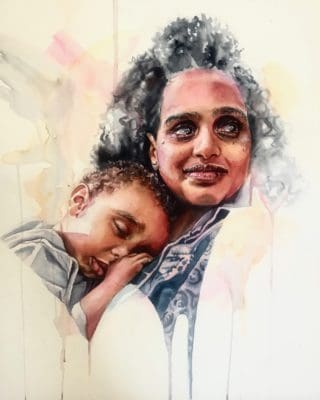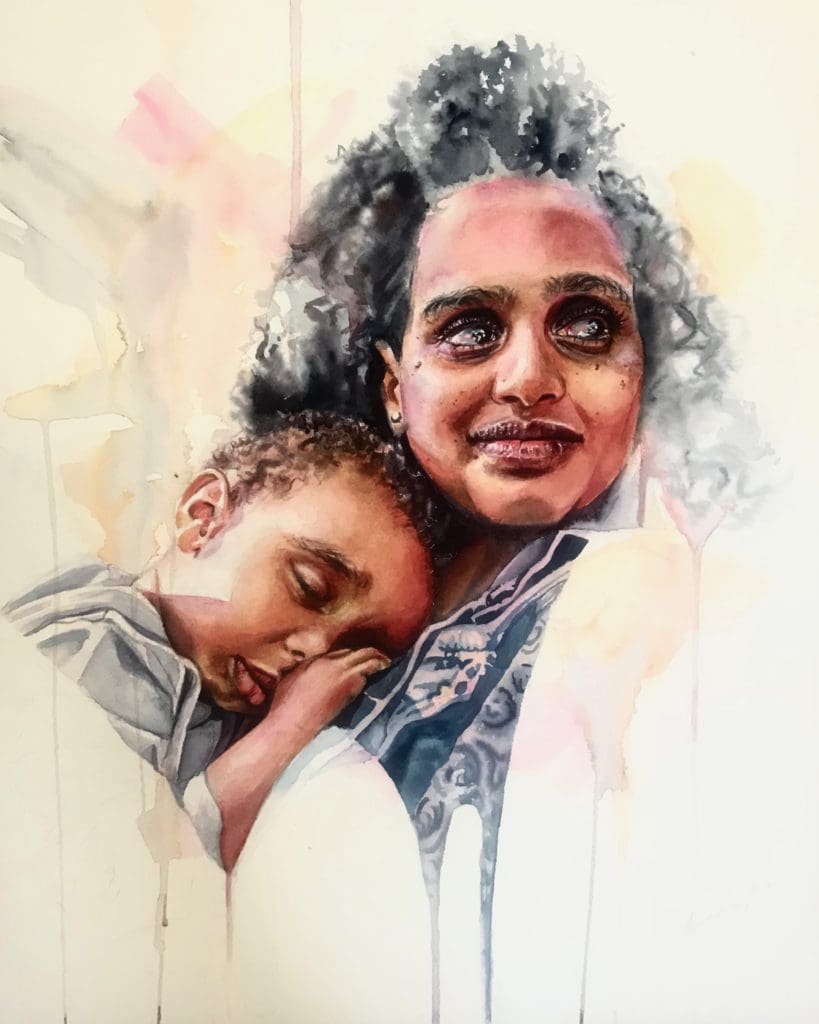 Jesus submitted to his Father as God incarnate to experience life just like us. He also submitted to his very humanity. He experienced every stomach drop, every headache, every tear and heart break — AND WAS VICTORIOUS. (John 16:33)
To submit means to trust fully. And if we are going to make it, we need to trust ourselves to our Father who came here before us and created our inmost being. As a parent cares for their child's every little need, as the Virgin Mother cared for her defenseless baby wrapped in swaddling clothes on a manger, so our Savior cares about us.
Psalms 121:3 "He will not let you stumble;
the one who watches over you will not slumber."
More from the series: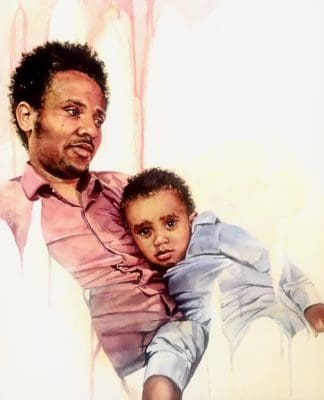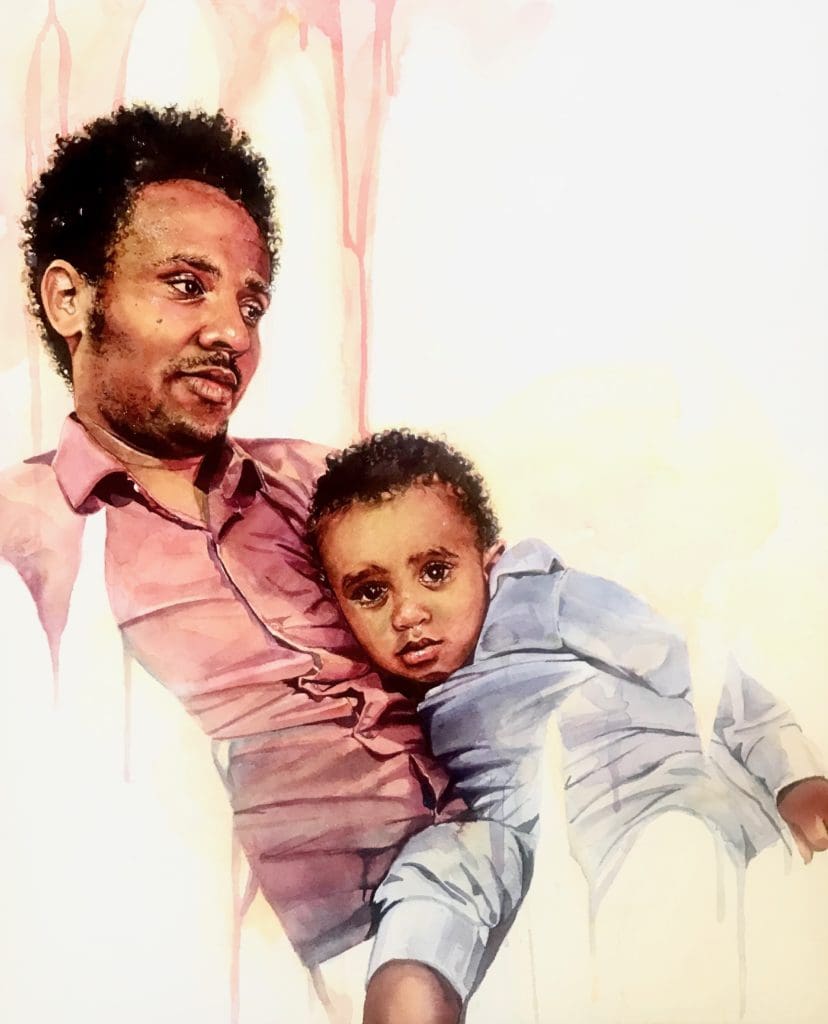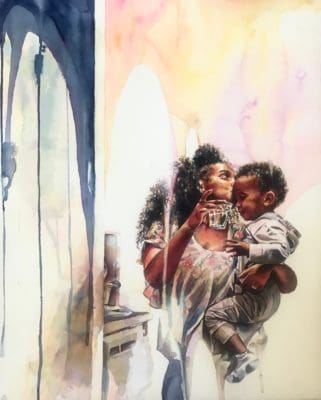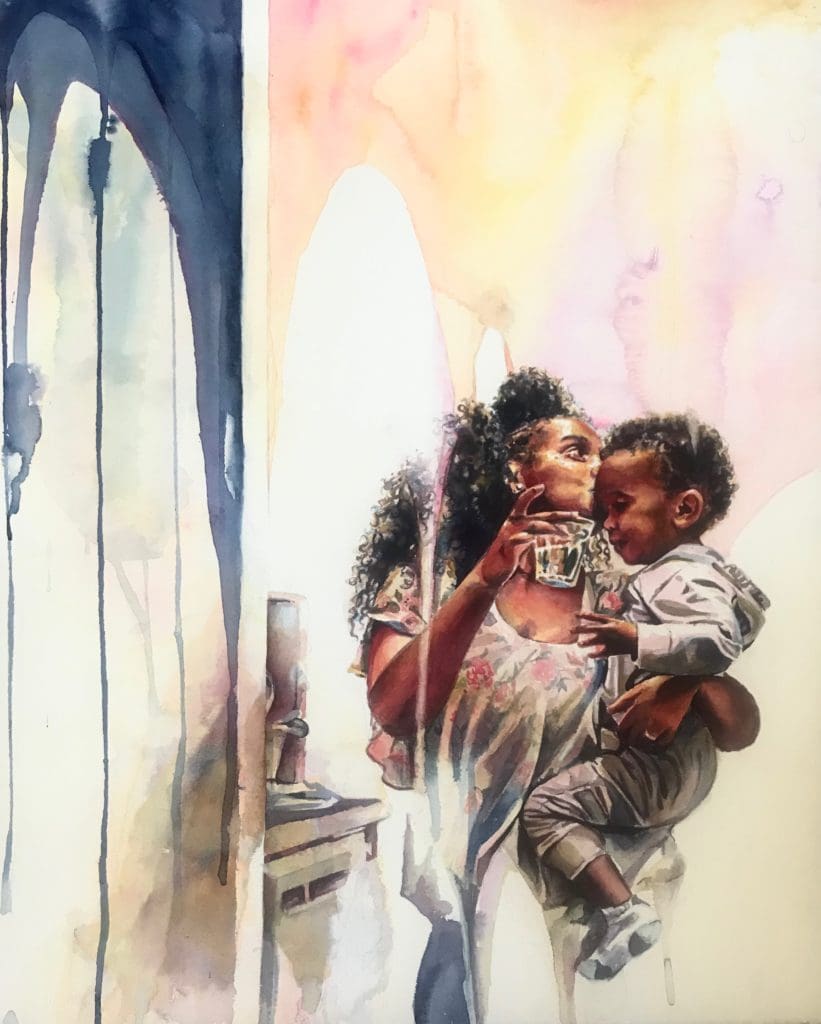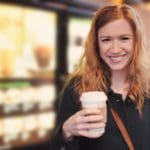 See more of Karisa's work: