[row][col span="1/4″]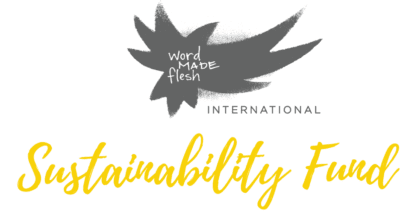 [background bg="#ffe6d6″ parallax="0″ parallax_text="0″ dark="false"]
GIVE
Be sure to specify that your donation will be used for the "Sustainability Fund"
[/background]
[/col]
[col span="1/2″]
We invite you to join us in this adventure and need your help!
Our communities are committed to solidarity with the poor and often live in the slums and red light districts around the world. Your gift to the Sustainability Fund will help to stabilize and provide opportunity for long-term growth for our communities around the world. These funds will impact both field staff and vulnerable people, and the overall work of our communities.
Currently, the Sustainability Fund is designated to support WMF Brazil. The Esther Project there is thriving, but the community center is in need of additional support for its ongoing work. $1500 monthly will sustain the community. With your help, we can meet this goal!
By becoming a monthly partner supporting the Sustainability Fund you are a part of creating change around the world.
[/col]
[col span="1/4″]
[background bg="#ffe6d6″ parallax="0″ parallax_text="0″ dark="false"]
You are helping sustain the giving of
hope and freedom
to those affected by sex trafficking
left without homes
cut off from their families
shoved away from education and
left to feel abandoned and thrown-away
Help Sustain.
[/background]
[/col]
[/row]
[divider width="full"]