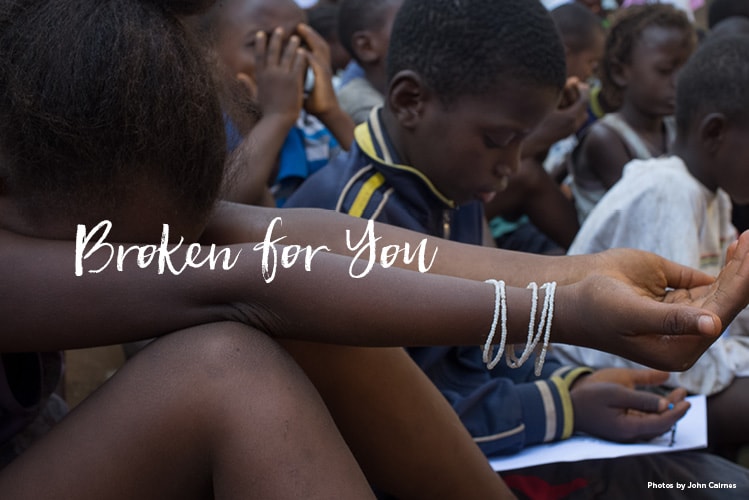 Sometimes we celebrate the day. We do our best as the sun smiles, and we partake in our daily activities, but there is a reason for us to stop and think about what makes the sun rise out of darkness.
A trip to Bunce Island has helped me make my point clear in writing of brokenness. On the island, I saw crumbling historical buildings, more than 200 or 300 years old, which brought to present the memory of slavery. I studied the slave trade movement when I was in high school, but the lesson I learned from this trip was so much more than my high school experience. I was able to picture the evil happening in those days: the slaves were living a life with no future; they were powerless in the face of suffering, and in the hands of their slave masters, the image of God was nothing but a commodity.
The slaves were locked in dark caves while slave traders partied on a high terraced castle overlooking the sea. There was no escape route because the place was surrounded by water. Those who tried to flee died in the water.
I went to the graveyard on the island and sat on one of the graves asking myself how many souls were crying and pleading for help. No help was given to them. Maybe some of the captives were desperately praying, "Marr marr marr!" (marr meaning "help" in the Temne language), while the slave traders were busy having parties and rejoicing for the profit they got out of the slaves. No one cried on behalf of the captured, as the prophet Jeremiah did in the Old Testament (Jer. 20:14-18 and 29:11). If I put myself in the shoes of the slaves, I would have thought God hated me: however, after reading through the gospel of Jesus Christ, I understand how brokenness can help build the idea of oneness. Love flows from Jesus' wounds and tears, and He loves all.
God still loves you when you go through the wilderness. Even still, He loves you when there is no one to say "I love you." He allowed you to go through what you are going through because He has called you to lead the broken, the dying, and those who cannot speak for themselves. You are broken for others to see God's power of salvation in your life. This is something that I have personally experienced.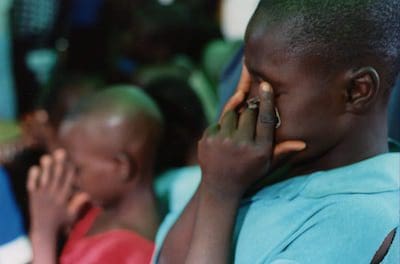 When I was a young man, from the age of 17 to 24 years old, I was a drug addict. Because of this, most of my friends, loved ones, and family members rejected me. I was left alone in a world of pain and sorrow with no direction in life. I was going deep into the forest of the night without a smile to bring the hope of joy.
My loved ones walked away from me. My friends gave me their backs, and my family saw nothing good to embrace, so they decided to let go of me. I was alone. Everyone around said I had gone mad and stayed away from me. This rejection caused more brokenness in my life. The devil meant it for evil, but God has turned my life into a letter to the broken. It has become a word of hope to the hopeless and a word of strength to the weak.
Through this, I have understood God's love for the broken. God loves and cares for those in brokenness. He wants them to see the light of His glory. In Isa. 53 it says that Jesus was rejected and despised by men. Isaiah called Him a man of sorrow and familiar with suffering. Isaiah says that out of His wounded body healing comes for all humanity (53:5).
The Word Made Flesh Sierra Leone community is working among the poor in a slum area called Kroo Bay. In this poor and deprived community, I have seen so much brokenness in the lives of young people. One of the young men in this community said to me, "Life is useless." Every day he wonders, "Why live without purpose?"
I do not exactly know how to put it into words. Because of my own brokenness, when I encounter someone like this young man experiencing brokenness in the desert of life, I can now relate my past to his brokenness without judging him. I have been through that, and I know it is not easy for anyone to make it alone in the wilderness. I have made it through Christ, and I know this young man can make it through Christ. After the test of wilderness in my life, God took me to a place where He wants me to serve. I told the young man that God will do the same for him. He went on to say, "I am like an empty cup that is waiting to be filled."
With compassion, I encouraged him with the Word of God spoken by the prophet in Jer. 29:11, "I know the thoughts I have towards you, in your hopeless state, I have thoughts of good and not of evil, and I have plans to prosper you and to bring you to a future."
God would not have called me to serve with WMF without the knowledge of the wilderness experience, similar to what the people of this slum area are going through. Remember as you serve the poor, you are celebrating brokenness in Christ Jesus. Christ faced rejection from His friends. They accused Jesus of something He did not do. Before His death on the cross He forgave and in that forgiveness gave us an example to follow.
The power of brokenness is centered in the knowledge of the cross of Jesus Christ. Therefore, I urge you just as Jesus did at the Lord's Supper, sharing His body and blood as the new covenant of redemption, make a pledge to yourself that you will go out of your comfort zone, pour out your life as a drink offering to the thirsty, and fill their cup with the fullness of life. I feel broken, and I am deeply broken for your sake, friends. Jesus shared His body among His friends and asked them to remember Him in times of brokenness: "Do this in remembrance of me" (Luke 22:19).
And so, each day the sun rises out of darkness. We celebrate the day just as we attempt our daily activities and know, even in the brokenness of Kroo Bay or Bunce Island, God is bringing it together in His very brokenness. Broken for you.

Isaac Balla Bangura
Isaac loves hip hop gospel music, football (soccer), and his beautiful wife, Kumba.
isaac.bangura@wordmadeflesh.com
Share this story