Brokenness: The Place of Restoration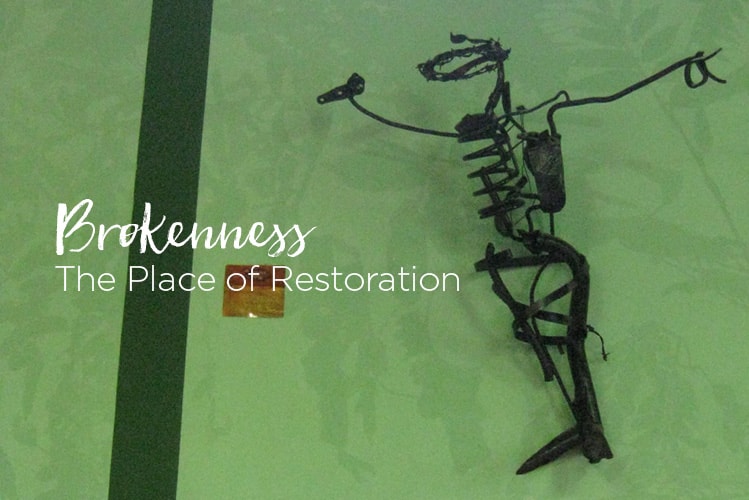 Our ministry in Romania began in the shadow of a massive, rusty steel factory among youth who were living on the streets. We met kids in back alleys and street corners, in apartment stairwells, and in the underground sewage system. Some had run away from broken and abusive homes. Others were driven by poverty to beg and fend for themselves. We gathered together with the kids around a soccer ball and a bologna sandwich, and we listened to their stories. In the midst of much social and personal brokenness, we began to build friendships.
In Word Made Flesh, we make a crazy commitment in our community to celebrate brokenness as our responsibility among the broken. Who celebrates brokenness? How can you celebrate brokenness? Should we celebrate brokenness?
Not too long ago, a friend and colleague said that she's seen enough brokenness in the world and is certainly not going to celebrate it. At the same discussion, someone else said that a Lifestyle Celebration of brokenness is a missiology of the privileged. Although I was surprised to find these objections within WMF communities, I regularly hear them from our friends, churches, partners, and visitors to our community. So, they must be addressed. Let me quickly outline our approach to this strange Lifestyle Celebration and then share an image inspired by the kids in Romania that constantly reminds us of our commitment.
First of all, there are many manifestations of brokenness, many of which would be inhumane to celebrate. We do not rejoice when a child is wounded, when a woman is abused, or when a man is oppressed. In the face of the realities that we confront, we confess that we are broken people living in a broken world. This confession may be more important for those who are privileged or powerful and who presuppose a messianic complex or a vested interest in the broken systems of the world. However, this confession is not exclusively for the so-called privileged. We recognize that in a fallen world we all are broken. This is similar to the first step of 12-step programs that bluntly and honestly admits our broken condition. This recognition opens us up to grace and to our need of a Savior. We are prompted to pray together with David's confession of disobedience and exploitation, "The sacrifice acceptable to God is a broken spirit; a broken and contrite heart, O God, you will not despise" (Ps. 51:17 ESV). In this way, we celebrate the confession of brokenness.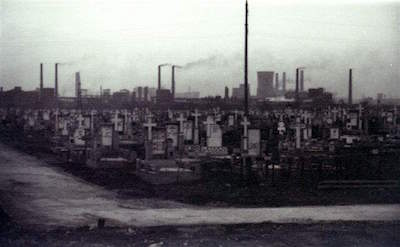 Second, we celebrate our brokenness that is taken up by God. God mends, heals, and even deputizes our brokenness for the service of cosmic restoration. This is what Richard Rohr calls "falling upward." He cites Julian of Norwich who said, "First the fall and then the recovery from the fall; both are the grace of God." Our brokenness is the raw material of God's restoration. It is the occasion and opportunity for God to love. Our brokenness, weakness, limitation, and hurts are taken into God's hands and there begin to reflect the glory of God. To rephrase the words of the apostle Paul, where our brokenness increased, the grace of God increased all the more. What is marvelous is that the surplus of grace through restoration is not only for us. Although living with drug abuse is horrible, we see some touched by God and then helping others that suffer from the same addictions. We see some that are released from prisons who then work to prevent youth from making the same mistakes. We know of those who profited from the exploitation of others who are now working for justice and freedom. God takes those areas that were damaged and destructive and uses them to bring restoration to those who are experiencing brokenness in similar ways.
Third, we root this Lifestyle Celebration in who God is. God is whole, full of integrity, perfect. Yet, God, through the Son, gives His body to be broken. This doesn't simply happen to Jesus; He chooses it. He says, "No one takes [my life] from me, but I lay it down of my own accord" (John 10:18). Here we do not understand Jesus glorifying brokenness. Rather, He glorifies love, even when that means brokenness. "And when he had given thanks, he broke [the bread] and said, 'This is my body which is for you'" (1 Cor. 11:24 ESV). His broken body is the ground of grace. His broken body is our life-spring of forgiveness. His broken body is our model and means to wholeness.
Fourth, our missiology of brokenness flows from the identity of God. We learn from Scripture that we are the body of Christ. In this way, we participate in who God is and what God is doing in the world. Jesus takes His body, breaks it, blesses it and gives it for the healing of the world. This is suffering love. This is sacrifice for the sake of another. Here the prayer of World Vision is appropriate: break our heart, Lord, for that which breaks yours. Paul says that it is precisely through our cracks that the extraordinary power of God is revealed (1 Cor. 4:7). In spite of the brokenness we experience while living in a broken world, God shines through. We offer our brokenness as part of that which is passing away, aligning it with the death of Jesus and there anticipating our share in the resurrection (1 Cor. 4:8-11). In this way, we celebrate in anticipation of the day when brokenness will be no more. "He will wipe every tear from their eyes. There will be no more death or mourning or crying or pain, for the old order of things has passed away" (Rev. 21:4).
A few years back, Joel Klepac, an artist in our community, had the boys who were living on the streets bring the scrap metal that they found down to our community center. This was a sacrifice for the boys, as they usually sold the scrap that they found in the dumpsters in order to have money to buy food and other necessities. After the kids filled a big box with the scrap, Joel, together with one of the boys, Mihai, who did a trade course in welding, fused together the pieces of thrown-away metal. A crucifix took shape, which now hangs in the center of our chapel. It serves as an ongoing reminder of our commitment to celebrate brokenness.
Our city bears the scars of pollution, unemployment, rust, and despair. The crucifix reminds us that God takes the weapons of brokenness and reshapes them into tools of redemption. In the midst of kids struggling on the streets, marginalized without hope and thrown away by society, the crucifix reminds us that God takes what is broken and discarded by the world and fashions healing, community, and beauty. We celebrate brokenness in the shadow of the cross.

David Chronic
David has lived in Romania since 1998, when he started the WMF site in Galati. He serves as the regional coordinator for Europe and Africa and is married to Lenuţa.
david.chronic@wordmadeflesh.com
@davidchronic
Share this story