Contemplative Songs & Lyrics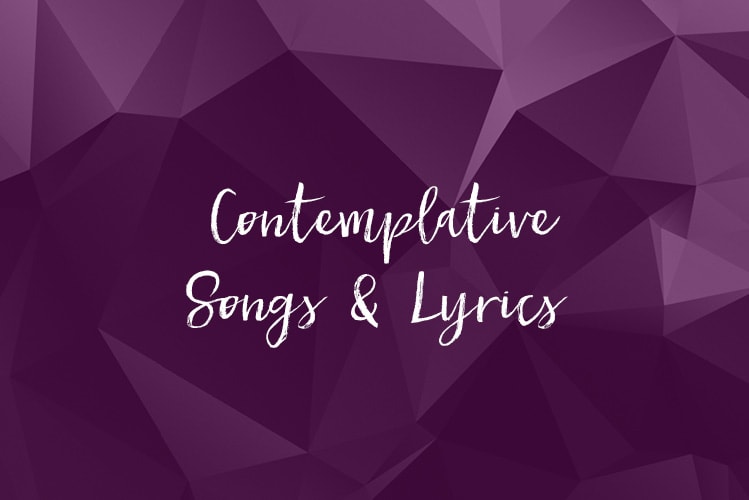 My hope is not beyond
The dust of Your feet
My hope is not beyond
The tears that You bleed
My hope is not beyond
The fold of Your robe
'Cause Your touch, it heals me
Your touch, it heals me
'Cause Your touch, it heals me
When I'm hardest to hold
It's You who burns me
From my head to my heart
It's You who loves me
When I'm stubborn and I'm hard
How great Thou Art
How great Thou Art
My hope is not beyond
The dark in Your eyes
My hope is not beyond
The smell of Your hair
My hope is not beyond
The rough of Your skin
'Cause Your touch, it heals me
It's You who burns me
From my head to my heart
It's You who loves me
When I'm stubborn and I'm hard
How great Thou Art
How great Thou Art
---
Arise Oh Lord
Lift up Your eyes
Don't forget I'm helpless
Oh You
lead me to waters and
pastures so green
Oh You
pour out Your oil and choose
goodness and mercy for me
No I will not be in want
You're with me
I will not fear
You comfort me
I will not fear

By Aaron Strumpel
Singer-songwriter and Enter the Worship Circle artist Aaron Strumpel is extremely prolific having added six solo full-length albums, five EPs, six collaborative albums, two collaborative EPs, and numerous remixes to his resume. A friend of WMF for many years, we are thankful to have Aaron Strumpel as an artist ambassador.
aaronstrumpel@me.com  •  www.aaronstrumpel.com  •  @aaronstrumpel
Both songs from Enter the Worship Circle: Chair and Microphone Volume 2. Released September 1, 2006.
Share this story