From the Executive Director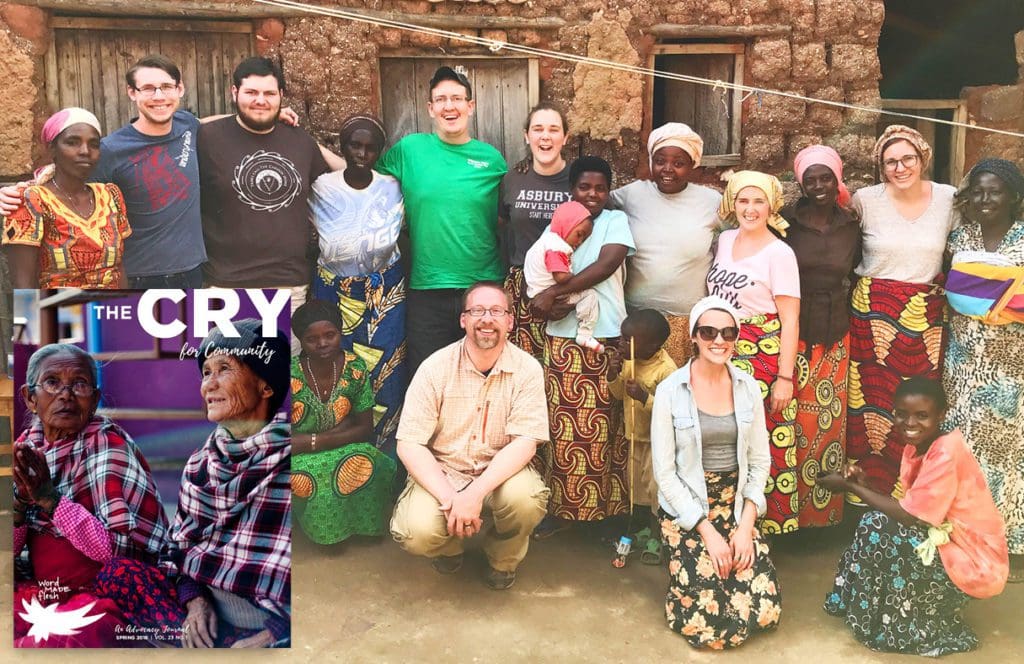 Friends, throughout this issue of The Cry on Community you will read about how the people of Word Made Flesh are daily, faithfully seeking to build and sustain communities patterned after examples that God gives us throughout the Scriptures of – in the phraseology of Dietrich Bonhoeffer – doing life together.
Considering the idea of community, we are the Body of Christ together.  We all need each other; we each play a role. 
One of our responsibilities as members of the Body is to be mutually encouraging. We hope that you are encouraged in learning about WMF folks daily, faithfully saying "yes" to Jesus' call to them. 
Our prayer is that upon reading this issue you will be inspired in your own life to take further steps to seek to be just and compassionate in all your interactions.  Our hope also is that you will pray for Word Made Flesh and that being encouraged in learning about our work around the world that you would become a financial supporter of WMF and tell others about our faithful efforts too.  Our people seek to be the hands and feet of Jesus in deeply under-resourced areas; partnership in enacting the work of the Good News of the Gospel is vital to sustained engagement. 
As we are people who seek to follow after Jesus Christ, it is right and good that Word Made Flesh has Community as a Lifestyle Celebration (that is, as a spiritual discipline).1 I am thankful that we can focus on the topic of Community in this issue of The Cry.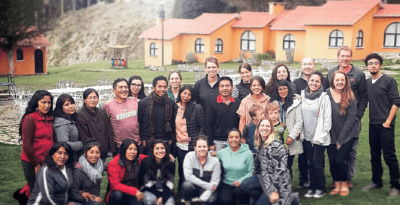 The idea of community is central to living life as a Christian.
While theological discussions about the way in which the Trinity ought to be understood at times seem interminable, it is agreed upon by essentially everyone that God is deeply relational in nature.  God the Son grew-up deeply embedded in and often struggling with community.  God the Father is seen as Creator – the Establisher of the possibility of community in the first place.  God the Holy Spirit is understood as Connector par excellence.  Overall, not only with God, but the whole Biblical narrative is replete with examples showcasing possibilities of communal existence.  Even recognizing that there are potential pitfalls to community, from the beginning we are shown that isolation is not a healthy option.  "Then the Lord God said, "It is not good that the human being (Heb. "ha-adam") should be alone…" (Gen. 2:18)  For better and for worse, we navigate our existence through interrelationality.
Again, community is core to Christian life.
Community as God-breathed can be very beautiful; yet, community – always composed of finite, fallible, human beings – can also be a very dangerous thing.
Dangerously, community focused on a particular people-group can become insular and antagonistic toward others who differ from primary social group norms.  However, community patterned after a relationally compassionate God desiring the good of all people tends to better find creative ways to include new ideas and people into its matrices. God-breathed community while always seeking to care for all people particularly focuses on caring for those "outside the camp," those who have experienced various harms of injustice, marginalization, impoverishment, exclusion, anomie, alienation, and the like. 
Throughout Scripture we see many examples of biblically faithful community that seeks to compassionately welcome
and make room for others.
Ultimately, no group is left out of God's care. As God-followers, we too are called to emulate this focus in our own communities.
In his classic Life Together Dietrich Bonhoeffer has written, "[The person] who loves [their] dream of a community more than the Christian community itself becomes a destroyer of the latter…"2
What might Bonhoeffer mean?  Have you ever noticed that things rarely (if ever) turn out exactly as planned?  It is perhaps helpful to consider that if frustrations about what didn't occur prohibit celebrating the people with whom you journey then you may well love your dream of Christian community more than the thing itself. 
Bonhoeffer offers a difficult concept. How is one supposed to construct organizational systems/structures/ processes/methods in hopes of sustaining good work and perpetuating fellowship without falling into the dilemma of loving a dream of community more than the actuality that will always be experienced?  How might there be room for healthy critique if persons do not faithfully respect agreed to forms of covenant without being charged, per se, with loving a form of community but denying the reality thereof?
Bonhoeffer shares some thoughts:
The serious Christian, set down for the first time in a Christian community, is likely to bring…a very definite idea of what Christian life together should be and to try to realize it….The person who fashions a visionary ideal of community demands that it be realized by God, by others, and by themself. Such a person enters the community of Christians with their demands, sets up their own law, and judges the brethren and God Himself accordingly. This person stands adamant, a living reproach to all others in the circle of brethren. This person acts as if they are the creator of the Christian community, as if their dream binds people together. When things do not go their way, they call the effort a failure. When their ideal picture is destroyed, they see the community going to smash. So such a person becomes, first an accuser of their brethren, then an accuser of God, and finally the despairing accuser of their own self…But God's grace speedily shatters such dreams. Just as surely as God desires to lead us to a knowledge of genuine Christian fellowship, so surely must we be overwhelmed by a great disillusionment with others, with Christians in general, and, if we are fortunate, with ourselves…Only that fellowship which faces such disillusionment, with all its unhappy and ugly aspects, begins to be what it should be in God's sight, begins to grasp in faith the promise that is given to it. [language updated for gender inclusiveness; added emphases mine]3
Christian community must move beyond the sense that it can ultimately manufacture itself. So, what is the promise given to Christian community referred to by Bonhoeffer above?
Because God has already laid the only foundation of our fellowship, because God has bound us together in one body with other Christians in Jesus Christ, long before we entered into common life with them, we enter into that common life not as demanders but as thankful recipients. We thank God for what He has done for us. We thank God for giving us brethren who live by His call, by His forgiveness, and His promise. We do not complain of what God does not give us; we rather thank God for what He does give us daily. And is not what has been given us enough: brothers and sisters, who will go on living with us through sin and need under the blessing of His grace? Is the divine gift of Christian fellowship anything less than this, any day, even the most difficult and distressing day? Even when sin and misunderstanding burden the communal life, is not the sinning brother or sister still a brother or sister, with whom I, too, stand under the Word of Christ? Will not their sin be a constant occasion for me to give thanks that both of us may live in the forgiving love of God in Jesus Christ? Thus the very hour of disillusionment with my sibling becomes incomparably salutary, because it so thoroughly teaches me that neither of us can ever live by our own words and deeds, but only by that one Word and Deed which really binds us together- the forgiveness of sins in Jesus Christ. When the morning mists of dreams vanish, then dawns the bright day of Christian fellowship. [language updated for gender inclusiveness; added emphases mine]4
All kinds of questions of "how-to" practical implementation for community will always remain.  As Christians what we must come back to again and again is that all "how-to" plans and procedures should constantly be laid at the feet of Jesus and made subordinate to the Love of God, the kind of Love that would leave the flock in order to seek the one lost sheep. (Mat. 18:12–14; Luke 15:3–7)
In some fashion, community that is Christian in nature will always focus on including as full members those who would often be left-out, disenfranchised, discarded, abused, and the like. 
May God give us strength and creative ingenuity to love one another well as He has first loved us.  May we not love our dreams of community, but instead love God's idea of Beloved Community. 
"Now to him who is able to do immeasurably more than all we ask or imagine, according to his power that is at work within us, to him be glory in the church and in Christ Jesus throughout all generations, for ever and ever! Amen." (Eph. 3:20-21)

Clint Baldwin
Executive Director of Word Made Flesh
clint.baldwin@wordmadeflesh.com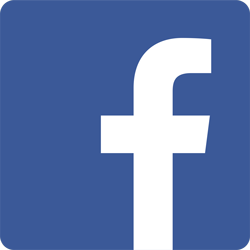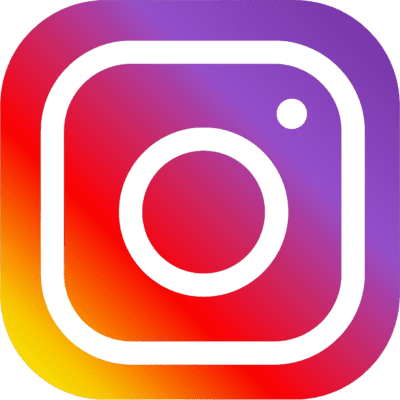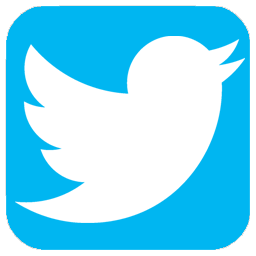 ---
1 https://wordmadeflesh.org/about/
2 Bonhoeffer, Dietrich. 1954. Life Together. (1954) New York: Harper One. p. 27.
3 Bonhoeffer, pp. 26-28.
4 Ibid., pp. 28-29.
Share this story