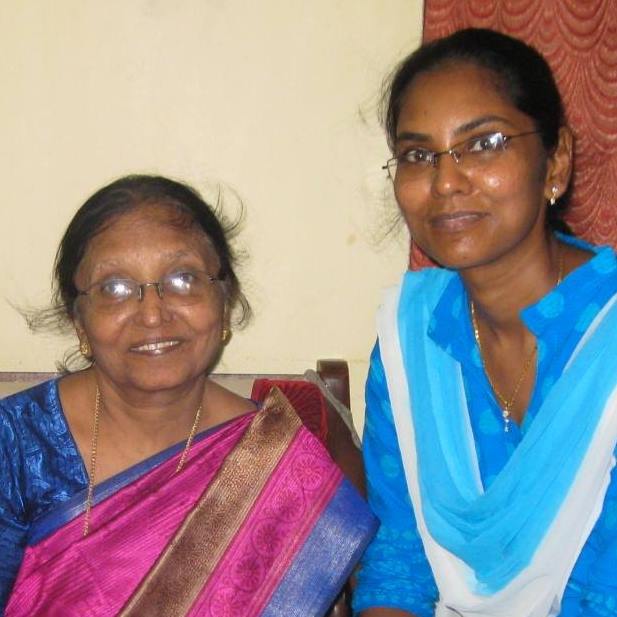 Angelene was born and raised in the southern most state of India, Tamil Nadu. She was influenced by the work and dedication of her parents who were full time workers in Child Evangelism Fellowship for more than 15 years. The missionary stories she heard from her parents and at the children's camps always made her want to commit to serving the Lord.
She did her undergraduate studies in Psychology and post graduate studies in Clinical Psychology. She went on to do her Masters in Philosophy with the special subject as Clinical Psychology and worked as a lecturer in a city college. During her studies and her job as a lecturer in Psychology, she was constantly aware of the nudge that she had much more to do in life than teaching psychology. Her parents, Patrick and Victoria Samuel, are her living examples of serving the Lord. The patience, love and care that they have given to many homeless children challenged her to commit to the cause of the needy.
As Angelene began working with Word Made Flesh, she also worked as a counselor in the Phase I HIV vaccine trial — a project of the New York-headquartered International AIDS Vaccine Initiative — which was the first of its kind in India. Angelene considers both her earlierIAVI work and her current WMF work a privilege since the scenario of HIV/AIDS in India is bleak. Now, nearing a decade as full time staff with WMF, Angelene looks forward to seeing God's continued Presence in WMF Chennai.
Connect with Angelene: angelene.samuel@wordmadeflesh.org
Share this story