During one of the prayer times with my colleagues, I shared on John 3:16. It was a few days before Christmas, the time we remember that God graciously sent Jesus Christ to humanity out of His great love. I wanted to call the attention of my audience on how Jesus humbled Himself and accepted to "be sent" on earth. As Philippians 2:7 depicts what Jesus did by "emptying Himself", so the passage in John 17:5 shares about Jesus emptying His glory, and John 5:30 tells us concerning how He emptied himself of independent authority — these verses still fill me with wonder.
I wonder how we translate these passages into our daily lives as we "follow in His steps" (1 Peter 2:21 NIV). Ken Shigematsu emboldens us by saying that "Scriptures tell us that the invisible infinite God parted the curtain between heaven and earth and stepped into our neighborhood as the flesh-and-blood human being we know as Jesus Christ."
Jesus Emptied Himself of Glory
As we minister to our neighborhood, there is need to empty ourselves (John 17:5). Some of us have titles, positions or social status that, if not put aside in humility, might counteract the impact we want to make. We should look to come alongside our communities, rather than pretend we have all the answers or seek to lead only because we may have more knowledge of the Word of God than others might. We must be mindful to our contexts and meet people where they are.
In Burundi, where the UNESCO (2014) published the literacy rate to be 61.57% and in literacy ranks 126 in comparison to other countries. Those who had the opportunity to receive education might need to empty themselves of the pride of being among the few who are educated when it comes to serving those in need as Jesus would.  Dictionaries define humility as the quality or state of not thinking you are better than other people; a synonymn for it is down-to-earth, and of course its antonym is "pride".
Eugene Peterson translates 1 Peter 5:5 like this: "But all of you, leaders and followers alike, are to be down to earth with each other, for God has had it with the proud, but takes delight in just plain people" (1 Peter 5:5, Message). To offer another context, how can a Hutu or a Tutsi minister to the Twa of Burundi without emptying him/herself of the kind of ethnic pride that has often been the source of the interethnic violence on all sides?
Burundi's history of mass killings during years of civil wars (1972, 1988 and 1993) in which Hutus and Tutsis, including Twas, are victims, combined with problems of over-population and poverty victimize and traumatize large segments of the population. There is obligation to be down-to-earth in serving and walking with these communities in need of healing and relief.
Jesus Emptied Himself of Independent Authority
Emptying oneself of independent authority might be interpreted as accepting to work as a team. In 1962, the missionaries asked seven Burundian Friends pastors to form a leadership council. After the first efforts to involve Burundians in the missions decisions, a different leadership model evolved in 1968, with a missionary and a Burundian as Co-Legal Representatives. The term "Legal Representative" was one the government used to identify the church official they would expect to deal with in matters involving the church and the government. Neither was allowed to make a decision on their own. They had to always consult with each other before they moved towards a planned action. This consultation kept the focus on the needs of the group to act as a whole. It seems that during the period of shared leadership between the missionaries and Burundian leaders, there was a consciousness of the importance of being led by the Spirit together. 
Maybe this model is similar to the emptying of independent authority that Christ has exemplified and expects us to follow as we seek to love others. As we imitate (1 Cor. 11:1) Christ's humility, in service, let us not follow our "own whim but", but empty ourselves to "accomplish the will" of God (John 6:38, Message) and come alongside those who need it most.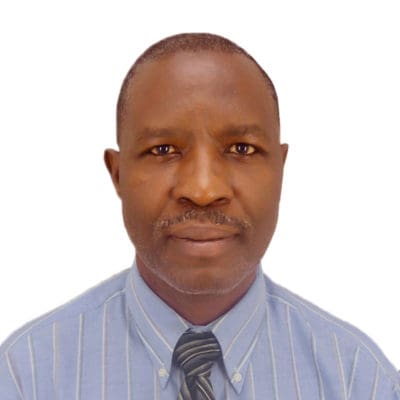 ABOUT DAVID
David Niyonzima, in promoting psychosocial approaches to rebuilding communities after atrocities, founded Trauma Healing and Reconciliation Services (THARS). He is convinced that dealing with the past is necessary for lasting peace. He is married to Félicité and they have 4 grown up children and two grandsons. He lives in Bujumbura, Burundi.
CONNECT WITH DAVID: david.niyonzima@wordmadeflesh.org