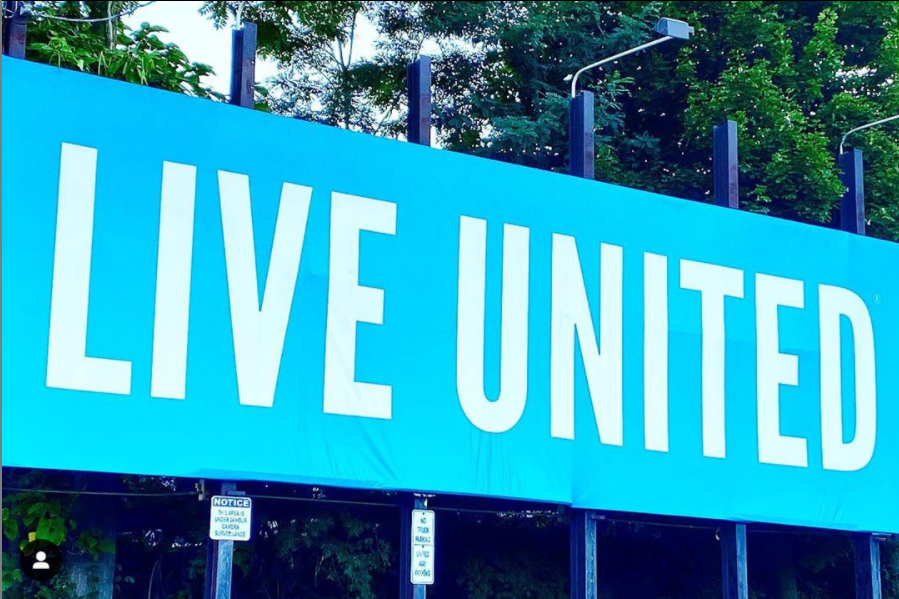 "After this I looked, and there was a great multitude that no one could count, from every nation, from all tribes and peoples and languages, standing before the throne and before the Lamb, robed in white, with palm branches in their hands." -Revelation 7:9 NRSV
"The glory that you have given me I have given them, so that they may be one, as we are one, I in them and you in me, that they may become completely one, so that the world may know that you have sent me and have loved them even as you have loved me." -John 17:22-23 NRSV
---
When taking our sweet daughter Emily to Cincinnati Children's Hospital visits, we always pass this United Way sign. Today we did so again as we headed to CCH for Emily to be seen by 10 CCH staff. Yep, that's right 10 CCH staff today…we don't mess around on hospital visits! 😊 We are deeply thankful for CCH care for Emily! CCH care goes to my point about the sign. We are cared for so well because CCH is united for Emily's sake. Multiple teams partner on her behalf & we are amazingly blessed by their compassionate collaboration.
The world desperately needs more united efforts!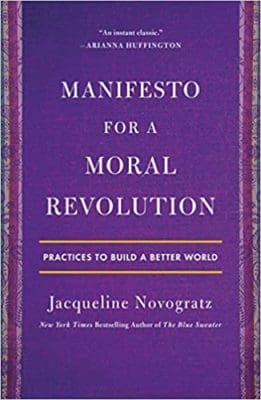 Last Thursday I attended a virtual presentation (hosted by @bookhampton in East Hampton, NY) with a small group of folks as @jnovogratz of @acumenorg & Chris Anderson of @ted reflected on themes from Jacqueline's new book, "Manifesto for a Moral Revolution: Practices to Build a Better World." It was an excellent conversation replete with wisdom & winsomeness.
What I'd like to note here is a few pieces that correspond well with the idea of "Live United." Jacqueline notes that once we begin seeking to build better places & systems for & with people then we have to find a way to navigate to a "common minimum of shared values." There are nuances, trust needs to be built, etc. Yet the main point is that alongside noting wrong, we must take steps to "build a sense of wholeness together." She relays that while "the perfect doesn't exist, progress exists in the imperfect." It may not be easy, but ways forward await.
For me, hope is an essential component for seeking to "Live United." Without hope (in succumbing to hopelessness) we will not courageously launch out again & again. With hope we will find the continuing grit to lean-in to visions that we believe can be reality.
Per MLK, we don't need to see the top of the stairs to take the first step. Novogratz offers it a bit more succinctly as her new book's 1st chapter title, "Just start." She later expands, "just start…the work will teach you."
Want to "Live United," but aren't fully sure how? That's okay, no one fully is. There's always more, but grounding it all in shared human dignity, "Just start; the work will teach you."
---
When purchasing the book mentioned, use Amazon Smile and select Word Made Flesh as your non-profit of choice for a percentage of sales will be returned to WMF as a non-profit donation.
Share this story