Service by Speaking Up for Justice (As Featured in The Cry)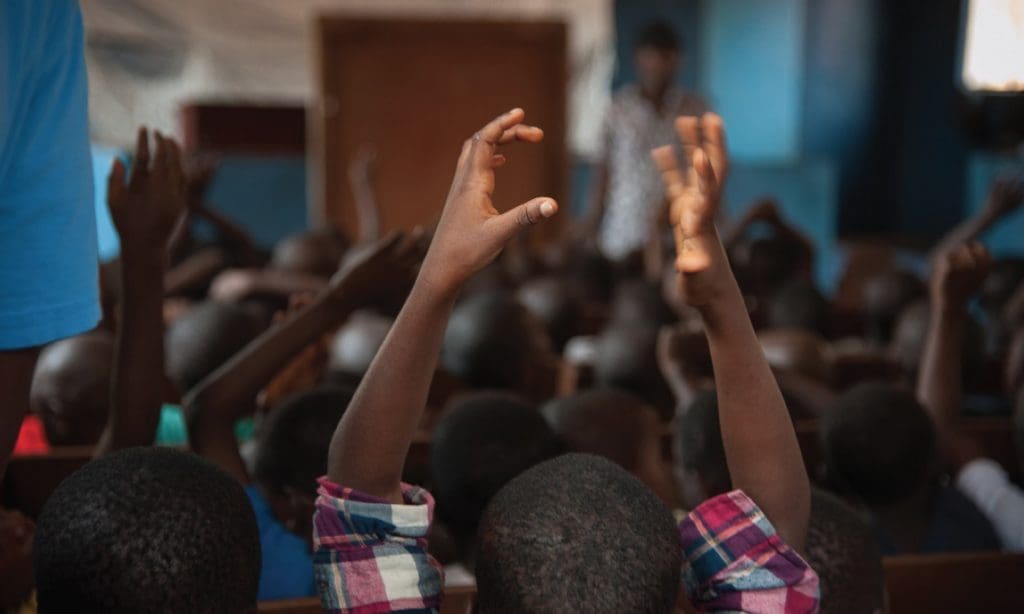 Whenever I think or hear the word service, I think of the church worship service I normally go to every Sunday where we have an hour or two to worship God together. One of my favorite times in the Sunday service is the praise and worship, where I have the chance to praise my God and King with songs. This time is life giving to me. I have learned, however, that Service is not just something that happens on Sunday. Service is speaking up for justice.
Working for Word Made Flesh in the community of Kroo Bay for the past six years has given me the opportunity to serve vulnerable women and girls, many of whom have experienced unspeakable abuse at the hands of community leaders and family members. These women changed my perspective on much, especially in seeing advocating for justice as an act of service.
Princess' story is one that points to the importance of serving through speaking up.
One day, I came to work and went down the steps into Kroo Bay to visit our Lighthouse youth girls. Beyond just meeting weekly in a large group, we as staff, like to check in with each of the youth to see how they are doing and how we can support them.
Princess was one of those youth. As I reached her home, her Aunty Aminata, who she lived with, told me that she had been missing for a day. I felt so sad to hear that, and informed my co-workers on the VPP (Vulnerable Person Protection) team. Our team works to sensitize the staff and community on forms of abuse and prevention, and to advocate for those who've experienced abuse. God's heart for justice is at the center of what we do. 
We started to search for Princess in the different areas of Kroo Bay. We asked her friends and neighbors if they had seen her, but they were unwilling to help us find her. To this day, we don't know their reasons for refusing to help. 
However, there was a woman by the name of Hawa, who was in our women's group, who helped us by searching for her during the night. It took us three full days to find Princess. 
Early morning, on the third day, we went down the Kroo Bay, but this time directly to Hawa. She took us to the house and the room where Princess had been kept. We saw several men jump out the window of the house before we entered.
There was saw Princess. She had been gang raped. She was helpless and weak, and it seemed that she was drugged. Before we could even talk to her, crowds of people came and started say all kind of bad things about her. I felt grieved for her, and for what she had endured. Culturally, people can blame women in situations of rape.
I decided to take her to the police station to make a formal report. On my way to the police station, a man stopped me, who claimed to be a community social worker that works with the women who face abuse in Kroo Bay. I knew this was not true, as he stated that he wanted me not to report the issue to the police. The man asked if we could talk about the situation as fambul (the Krio word for family). This is a common practice in situations like these. Sometimes, perpetrators will even pay families to not press charges. I refused to listen or do what he said. When you are speaking up for justice, you cannot be afraid to keep seeking what is right. 
We brought the matter to the police, but even they blamed her for what happened. It was so discouraging. Princess' family was unsupportive. In Sierra Leone, there needs to be a statement made by the victim's family in order to pursue charges when the victim is a minor. The police told us that unless the family made that statement, the case would not be pursued. We were willing to make statements, but they wouldn't change that fact. 
My heart was so heavy to hear this, because I was hoping to seek justice for my friend. I did not give up on her, and I still went to talk to her Aunty to convince her of the need to seek justice for her niece. I couldn't convince her otherwise. Currently, Princess has a child, and I still check in on her often. The family's desire for silence kept justice from happening by the world's standards. But, I will never be silent about injustice. 
God's heart for justice is shown in Isaiah 1:17, which says: "LEARN TO DO WELL; SEEK JUDGMENT, RELIEVE THE OPPRESSED , JUDGE THE FATHERLESS, PLEAD FOR THE WIDOW." I will continue to fight for every Princess in Kroo Bay. God has called me to do that. Serving those girls means speaking up for justice for them, even when it seems like there is no headway; like things won't ever change. Service doesn't just happen on a Sunday morning. Service is speaking up, and seeking justice.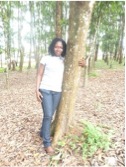 ABOUT SALOME:
Salome Dumbuya was born into a Muslim family. So from the time she was born she was raised as a Muslim. Her parents died when she was fifteen years old. After her parents died, she started living with her aunty whose family were Christians. Through her aunt's influence, Salome became a Christian.
Currently, she is working as a women's ministry coordinator at Word Made Flesh. She mentors and encourages young girls in Kroo Bay to attend school and follow Jesus. She also does counseling with girls who have been raped and in extreme cases she is able to refer them to a shelter for protection and safety. The girls in Kroo Bay are very vulnerable. Most of them have very little money and some have never had a chance to go to school to learn to read and write. A lot of abuse happens in Kroo Bay and many girls are inappropriately touched by the age of 3-4, and many are raped by the age of 12-15.   She also fights for justice for these girls by supporting families of rape and helping them to understand the justice system and assists them in court and tries to remove the perpetrators from society. Even though there are many problems, God has been good to the people of Kroo Bay. Some have started to go to church because of our outreach programs and some young girls are making positive decisions towards Christ. Continue to pray for the women of Kroo Bay.
Salome is married to Isaac Bangura and they have a beautiful daughter, Mayon.
Share this story