WMF Romania Celebrates 18 Years!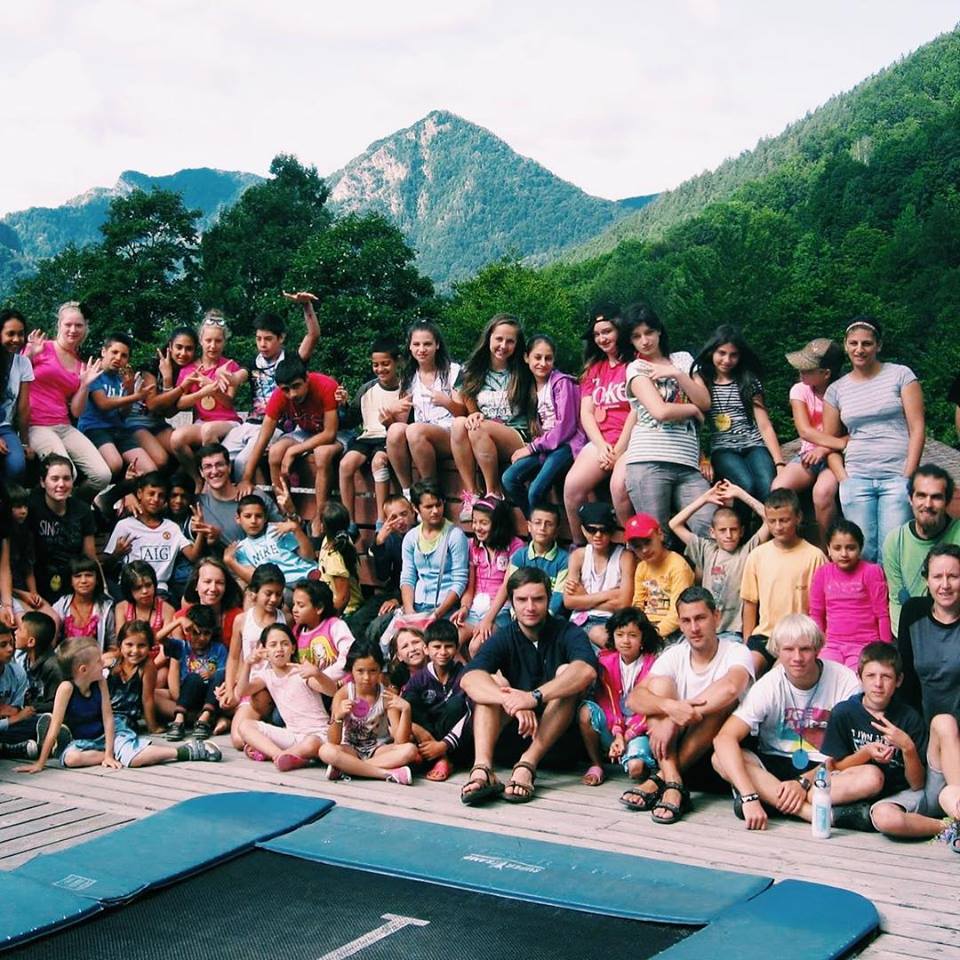 This month, Word Made Flesh Romania celebrates 18 years since its inception. 18 years of work, of experiences, hopes, stories, life, and struggle and we continue to support children from vulnerable families.
Our mission is to work for a better future for vulnerable children through personal development and partnering friends.
Setting up the foundation was, in fact, the natural continuation of a period of joint effort from a group of people, Romanian and foreign volunteers, who wanted to contribute to the change in the lives of children, young people and the most vulnerable families in our community.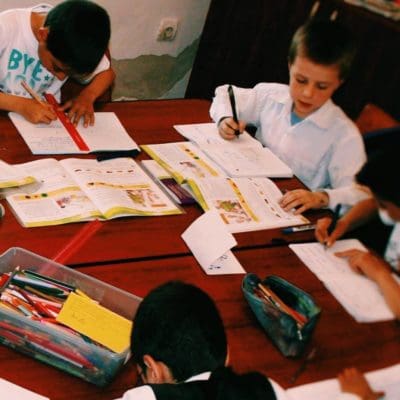 "18 years ago, we got involved to meet the needs that we saw around us. Then we were doing projects for children and young people who were living on the streets; today we see that their number has fallen sharply. 18 years ago we collaborated on projects to support children abandoned in institutions; today we meet with them in their homes, where they live independently. In various poor neighborhoods we have been involved in responding to school drop-outs, domestic violence and meeting basic needs; today we see children and young people going to school, having hopes for the future, and families with new aspirations," says David Chronic, Founding Member of Word Made Flesh Romania.
What have these 18 years brought?
Hundreds of children have passed through our doors. Children were supported to go to school, had a warm lunch, and learned to wash, play, enjoy, experience a normality of childhood. Some children who grew up with us, chose to be volunteers to serve other children. One of them, in fact, has come on staff and is working today with vulnerable children in the Valley of the city.
Hundreds of children have been helped to access school supplies and school bags at the beginning of the school year, and wonderful gifts at Christmas time. Hundreds of children have enjoyed camp in the mountains.
Children have birthed hopes and fulfilled dreams.
In all these years, we have been able to this because of faithful friends and supporters.
What have we learned in all these years?
That people make the difference. Always. We work with City Hall and with local businesses and churches, whose support is invaluable. We also have retired friends who donate 10 or 20 lei out of their pension every month for the children. Others pray for us, and others serve for years as volunteers. There are also business leaders, both big and small, who choose yearly to financially support the costs of helping a child for a full year.
We've learned to not be led by appearances, to not label, to not judge. We try to have patience and work today with hope for a better tomorrow. And we've learned to look at the children (and the parents!) from the perspective of what they can be, the potential that each of them has.
Wonderful things or memorable moments?
Many. The most beautiful are the children I have seen learning to smile and learning to play. Or parents who choose the best for their children. Or friends and supporters who keep the thank you letters from the children glued to their office walls.
Perhaps the day-to-day routine of activities with children does not seem sensational, but it is precisely this consistency of everyday work that makes sense and counts the most in their lives…. And in our lives.
Struggles and burdens?
We know that we are called to help those in need and it is painful for us to see children with broken wings because they have not been loved, guided, supported, and have not had a helping hand. In our work among the most vulnerable, bearing witness to the pain and struggle, the hardest part in all these years has been to keep our hope alive.
Challenges and hopes, expectations for the next 18 years?
Let us be as people, all of us, closer to those in need in our community, alongside those "in need," those who experience destitution, those without families, those without love and those without food. Let us have resources and energy to continue to support the children affected by the world's evils.
Let us rediscover that all we have we receive from God through the grace and goodness that He has for us every day. Let us, in turn, open our hearts and hands to give more. Let us remind ourselves that, in the end, it is "more blessed to give than to receive". And that's what makes us people who are fulfilling the mission of Word Made Flesh.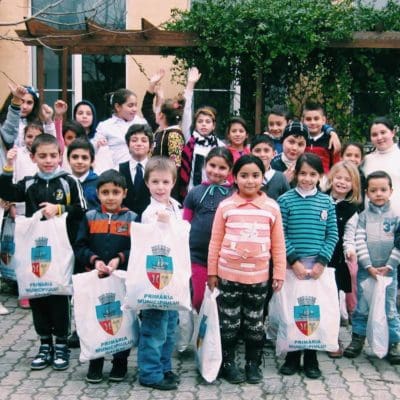 "In 18 years we have seen thousands of lives touched for their development, education and health – and that's because people got involved. We rejoice that together we have made progress, and this experience gives us the energy to confront the problems facing us today: poverty (the poverty rate in Romania is the highest in the European Union), the vulnerability of children (almost half of the children in Romania are at risk of poverty), child abandonment (thousands of children continue to be abandoned annually), increased migration rate (which causes instability, especially in the lives of the children). In the midst of all these things, we have hope. And we dare continue to work for a better future for vulnerable children."- David Chronic, founding member of our organization.
Finally, a word for all those who, in one way or another, have been around us all these years: THANK YOU. We would not have succeeded without the support of so many children. Continue to be light to those around you. We are encouraged and inspired by the generosity and goodness of your hearts.
Share this story