Discovering the Heart of Service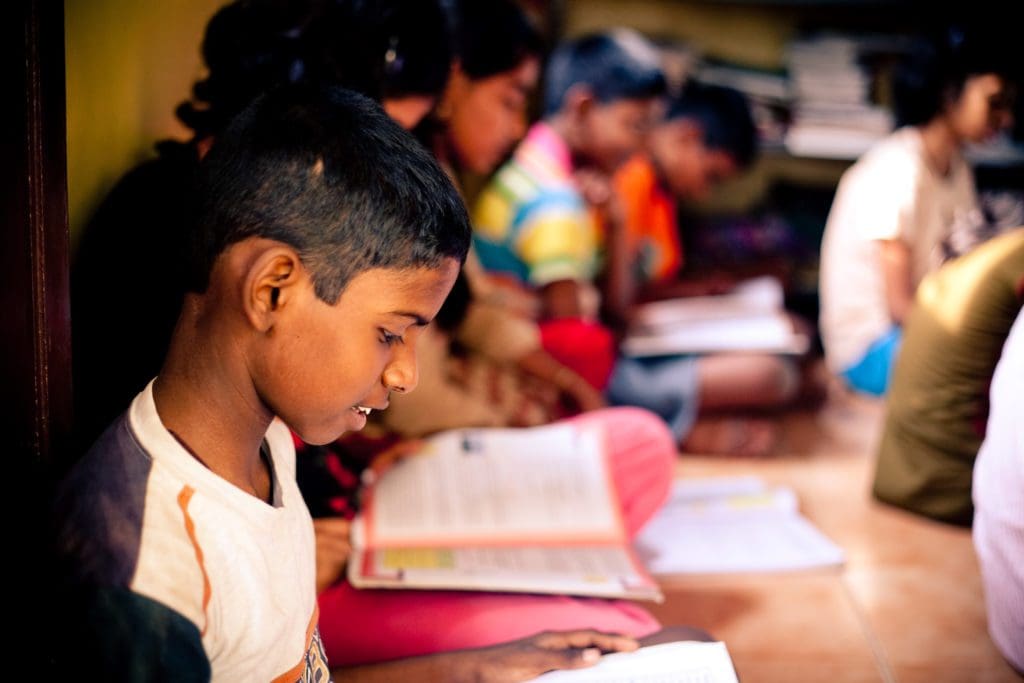 The year was 1972, and I was waiting earnestly for the guidance of the Lord before committing to serve Him. I knew in the depths of my heart that I was to leave the job I was holding to transition to a place where the Lord wanted me, to fulfill his will through me for the least of these and the little ones. It was during that time of reflection that the question the Lord asked the dear apostle Peter took a new meaning in my life.  A question asked thrice affirmed the Lord commissioning Peter for his ministry. "Do you love me more than these?" (John 21:15) Those words searched my heart and changed my course of life. They dissolved my complexes, excuses, and self-devaluation, and confirmed the call on my life to serve the little lambs in the society, the ones often neglected or not attended to.
I began the path which many others servants have traversed, a path of serving the Lord. It involved me conducting Bible classes, retreats, camps for kids and training programs for adults through Child Evangelism Fellowship (CEF), a wonderful organization which serves the Lord by reaching the children from various sectors of society. Those were periods of joy, astounding success, and deep contentment. But I was soon to discover the other side of the coin, the more shadowed path. There were times of discouragement and despair in spite of the outpouring of energy, time, and efforts. Especially when these efforts were for a selected child or teen, and rejected or not well-taken.  These were times when my commitment to the Lord was challenged in a deeper and meaningful way.  For more than two decades I traversed with fortitude the path cut out for me with Victoria, serving along side with me in CEF.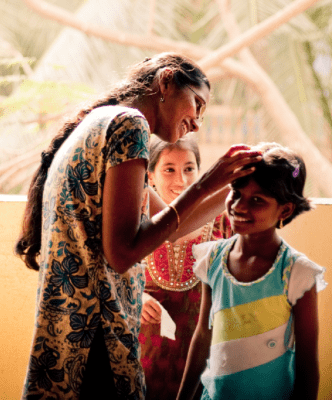 Then dawned 1994, and the Lord nudged myself and Victoria to move into an unexpected, yet more challenging field of service — beginning a children's home and being the first Residential Parents for disadvantaged and abandoned infants and children. We were deeply surprised to find the Lord leading us through ways of serving Him as His heart only can lead. We realized that when we were ready to answer him in affirmative — "Yes, Lord You know that we love You" as Peter did, new avenues were laid before us to take up new responsibilities. It was tough to leave that which we knew and were experienced in — doing evangelism work with kids — to a deeper, and more invested, field of living with and caring for little ones. However, the love of the Lord did lead us in the right direction as per the verse in Zachariah 11:4 "Feed my flock marked for Slaughter." Victoria and I were led in peace to confirm our commitment to serve the Lord among His little lambs, through Word Made Flesh Chennai. In all this, we were deeply aware that to confirm our path we had to lean back on the love of Christ, which compels and constrains us to move forward. Serving the Lord did not mean taking care of the least and forgotten — it meant loving Christ in the least and forgotten. This was a deep lesson through which the Lord was teaching and training us before we stepped into serving Him among his lambs. There were many more such lessons to be learnt in the coming years which we never did foresee. Though painful, they were precious and beneficial.
As I write this, we are remembering one of our little girls, Surya Kala, and her birth anniversary, which recently went by (on 15th May 2018 — she would have been 22!). Painful lessons on letting go and in saying goodbye were part of the preparation in deepening my commitment to serving Christ. There are nearly a dozen grave markers in the city cemetery which bear testimony to beautiful lives which started with a tiny flame and were snuffed out by HIV/AIDS before they could burn bright.  To know that we were part of those brief but vibrant lives adds deeper meaning to serving Christ.
There were other lessons which helped us to deepen our roots in service.  As children grew and we faced the challenges of teenage and young adulthood, we learned the meaning of tough love and letting go. Learning to love each one as they are and to let go when they turn back on the values and qualities that stand for the truth was deeply painful. Days and months of mourning the loss of a child who ran away, or made a decision to live a life of rebellion, deeply affected the innermost being of parenthood in both Victoria and I. However, the focus on seeing Christ in each child, and learning to love and to leave to them to the care of His grace, have been new lessons as the years turn the pages on its history.
Looking past the 24 years we have had with these many precious lives bring bittersweet memories of love, laughter, pain, heartache and tears. And that is what life is in essence. We were called to be part of these precious lives and to serve each little one to the very best of our ability, which has been possible because of the love Christ, shed upon our hearts.  Do we have beautiful happy ending stories to humble beginnings? Yes we do. Infants brought to us with HIV infection, after 18  months, have tested negative and are now living beautiful, healthy and purposeful lives in society. One such person will be soon completing his bachelor's in theology. A family torn apart because of parents abandoning three beautiful children have found a deep sense of security through being part of the large family of WMF Chennai, and all three are making strides in higher education. Yes, there can be beauty for ashes, oil of joy for mourning and a garment of praise for the spirit of heavines, sometimes even this side of the heaven where we see for ourselves the fruits of the service rendered to Christ. I, however, believe it will be more so on the other side of heaven, where each motive, each movement of selfless service to Christ, will win the highest praise and the deepest reverence.  In all these things, the words of Christ propel us to move forward in renewed strength: "Do you love me more than these?" These words help us to keep the heart of the matter, which is serving and loving Christ, at the center.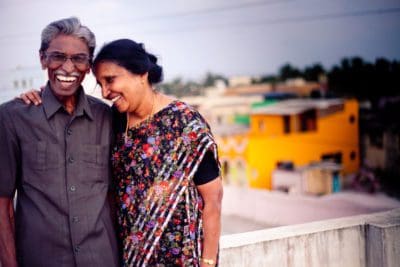 ABOUT SAMUEL
Patrick alongside his wife Victoria serve the children of south India who come from disadvantaged and broken families affected by HIV/AIDS. They were the first House Parents and Field Directors of Word Made Flesh Chennai, which began in 1994. They have since retired but both continue to serve the children, teens and young adults and hold an advisory role with the WMF Chennai staff. Their second daughter, Angelene, now serves as Field Director.
CONNECT WITH SAMUEL
Email WMF Chennai Field Director
angelene.samuel@wordmadeflesh.org
Share this story