A Lesson so Great and so Small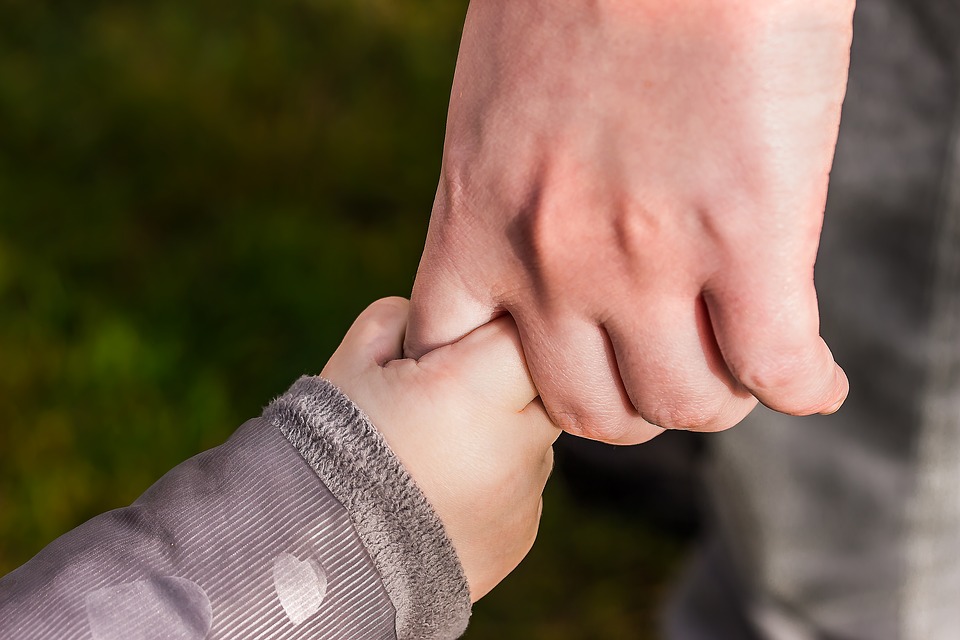 It was a day like any other at our community center, a day in which we would have our time of workshops with the boys and girls that we reached in the Grau area, most of them artists who work singing on buses to live.
The boys were arriving little by little, and just as I was coming to the door again, one of the girls came into the workshop. It was my friend Sara, with her little Josué who gave me a quick smile and then ran inside, where he knew he would find toys. That little one was about two years old, and until recently was not comfortable around me; he was not comfortable around most people and was very attached to his mother.
On this day, I did not know it yet but God had a lesson prepared for me.
Arrival time was over and we moved on to serving breakfast. At the sound of "Everyone to the table, we are going to pray," the table was filled with boys and girls, and of course my little friend Josué, who could not find a place among so many adults and worked trying to find a place to sit.  Finally his mother saw him and called him to her side. "Josué, come here." I looked for a chair and I helped him get in it. But today everything would be difficult for Josué, because just as he was going to sit down his little fingers were smashed against the chair, and his eyes welled up with tears. They were going to read a Bible verse before praying for the food, but his cry quenched any attempt at reading.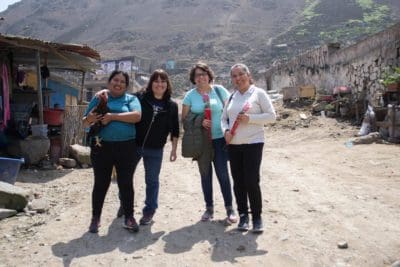 I have not mentioned this until now, but that day I arrived at the [center] with a strong headache and I was tired from a bad night. But there was my friend Josué crying disconsolately in his mother's arms. I knew that maybe inviting him to go out to the garden and playground, to his favorite place, would calm him down. That would mean that I would have to be playing with a tireless little one, with my headache and my tired back, but I still tried. And it worked out.
"Josué, do you want to go out? You want to go play in the garden? Let's go!" I extended my hands and he accepted. I carried Josué towards the garden and I began to smell something strange, and very strong. It was not a dirty diaper, it was even stronger. That increased my headache, and the options were either to leave my little friend or continue by his side for few more steps.
At that moment someone told me that Josué had vomited earlier. It only took me a few seconds to see that his clothes were wet and poorly cleaned from the vomit. And yet, Josué was happy, smiling at me as we started to walk. We explored the garden as if it were the first time he visited it, and I no longer smelled that smell on his clothes, though mine were already "perfumed" with it.
At each step of our walk he extended his little hand toward mine. When he calmed down (a few minutes later) we went back to meet with the group so that Josué could have breakfast. I realized that my rejection of that strong smell and the fear of getting dirty had disappeared and I did not care anymore. Josué was happy, and he wanted his bread with eggs and milk with Milo for breakfast. We had just entered the dining room for the time of prayer for food, which began with reverence in prayer, and I clumsily did not think to guide Josué to do the same, I only worried about reaching his bread and milk. But then after a few seconds he began to look at everyone, and I realized they were praying and so I put his hands together. That alone was enough for my little friend to bow his head, close his little eyes, and pray. That picture was a great blessing to me, and through that little one, God showed me how He continues to work and beautifully forms our lives.
What I saw in Josué that morning were his little clothes covered in vomit, but God saw something else. He saw a little one to bring up, a little one to distract and cheer up with the nature that He created. God saw a little boy who had already learned to converse with Him.
The simplicity that I celebrate is that I realized that morning Josué was not the one who was really dirty, it was me. Like many of us in ministry, I continue to fail and make mistakes every day, big and small, but in the mercy of God we receive such grace and care from Him as He trains us for the task.
This is the Gospel – we are just little ones in need of mercy, and the Father is kind and receives us as we are and takes us to His garden of salvation and peace.
What a great and simple teaching Josué gave me that morning, my little friend of two years of age.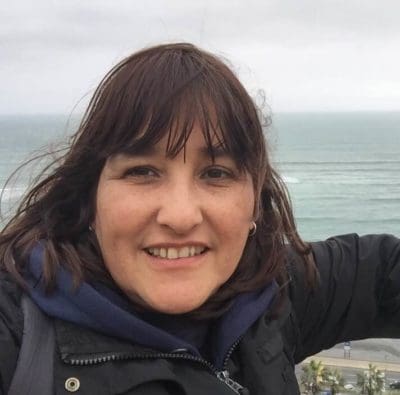 ABOUT ANNA:
Anna Myriam Monteviller Pino was born in Lima, Peru. She grew up in Christian home. She is licensed in tourism having studied Marketing and Publicity. In 1998 she met and became friends with the Directors of WMF Peru who encouraged her to serve among the most vulnerable and at-risk members of society. She believes that God gave her a prophetic and evangelistic calling to the church and to God's people to exhort them towards following Jesus' example of caring for the poor. She has participated in and worked with the Word Made Flesh Peru community for over 10 years, first as the Vice President of the board of "La Palabra Hecha Hombre" and director of the Job House, then as the Programs Director and most recently as the Field Director.
Connect with Anna: anna.monteviller@wordmadeflesh.org
Share this story