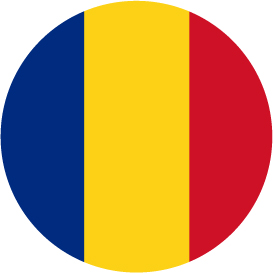 Word Made Flesh Romania gives a better future for vulnerable children through personal development through partnering friends.
Word Made Flesh Romania serves among children vulnerable to running away from home, vulnerable to dropping out of school, vulnerable to being trafficked, vulnerable to abuse and exploitation, and vulnerable to social marginalization and ethnic discrimination.
Learn about our staff & support financially.
Read the latest news and notes from the field.
Check out our local website.
"The Valley" Community Center in Galati and "The Butterfly" Day Center in Tudor Vladimirescu – where over 50  children receive daily:
A hot meal and personal care (like a hot shower)
Support in the development of positive behavioral skills
Developing their capacities and life-skills
(Re) integration into school
Help with homework and in catching up with their education
Help with supplies and uniforms so they can regularly attend school
First-aid
Art, play and gardening therapies
Counseling
Spiritual and moral education
Computer skills
Support in job placement.
"Hidden Treasures" kids club – on Saturdays, over 40 children participate in games, singing, lessons, and art.
Summer Camp – a week long stay in the mountains for over 45 children
Adult Education – In order to best support the children, we organize activities for adults;
Adult literacy courses;
Health and hygiene courses;
Courses on child development and discipline
Commuity Development – We visit vulnerable families in the neighborhood and on the margins of the city:
Developing relationships with our neighbors;
Learning about their situations and needs;
Supporting them in accessing the systems of health and social care;
Identifying the activities that we can do together to improve the neighborhood.

This morning we video-conferenced with our staff members in Galati, Romania. As we circled around one of our computers, they circled around there's; all bundled up wearing scarves, jackets and hats – it is snowy and cold there. Today's fast day prayer will be focused on their prayer needs. We, here in the office, will be in prayer for the…