WMF Moldova – The Journey of Transformation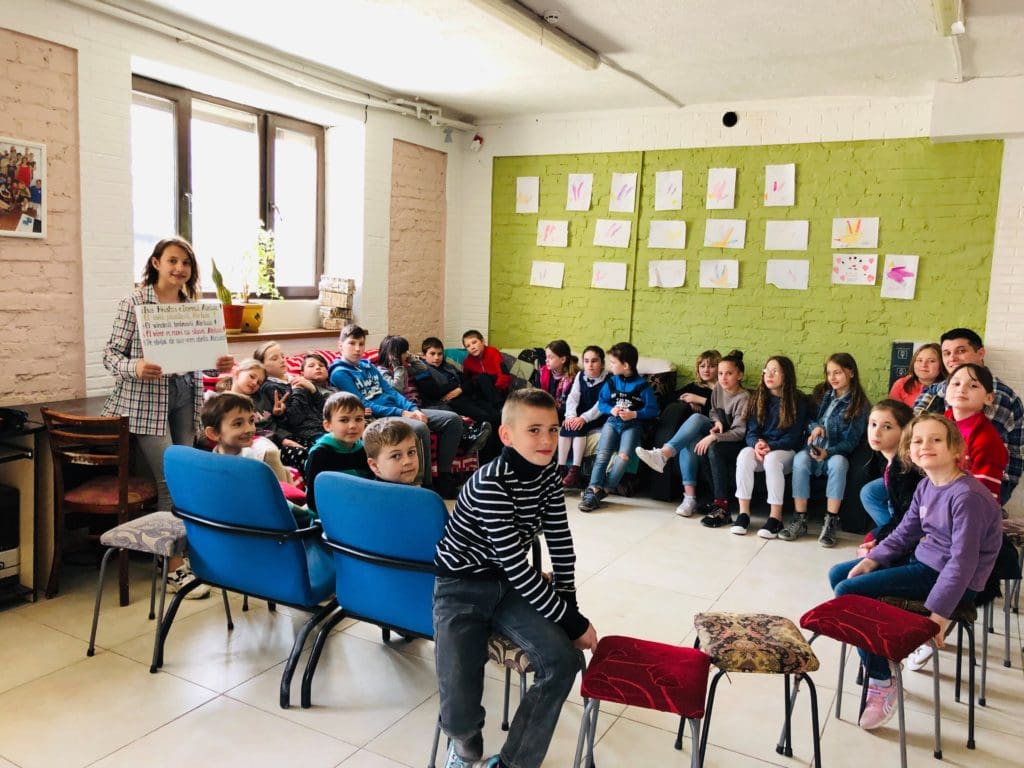 The story below is from our WMF Moldova community. Thank you for partnering with WMF and being a part of God's work to bring healing, hope, and peace to our neighbors in need around the world!
---
Jay rolled up his pant legs and jumped up and down a few times.
"Girls against boys today! Three on two!" I yell as we take our positions on the small concrete soccer pitch, surrounded by a high chain-link fence.
Jay's mom, Mary, runs to the end of the pitch and takes position in front of the iron frame goal.  I raise an eyebrow, surprised to see one of our moms so eager to play soccer.
"This should be interesting," I think to myself. "I'm not in the best shape. These two middle-school boys are going to run circles around me!"
Play begins, and sure enough, Jay and Max dominate the play. They have much better ball control and make shot after shot towards our goal. However, Mary shocks us all with her aggressive stops. In spite of their valiant efforts, the boys struggle to score against such an active goalie and the final winning goal is made by the girls!
"Where did you learn to play goalie so well?" I inquire of Mary as we head back inside to wash up and eat lunch.
"From playing with my son." She replies with a grin, revealing the gap between her two front teeth as we give high fives all around.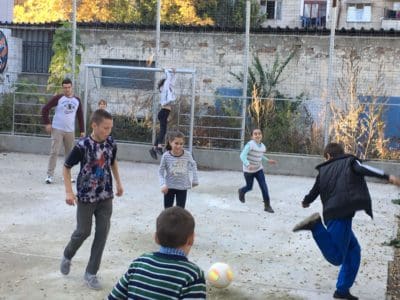 The next day at staff meeting I share about the soccer match and am surprised to learn that when Jay began to attend La VIA Community Center a year earlier, he was an out-of-control 11-year-old, angry at everyone and everything. He was violent if provoked by another child and had trouble controlling his tongue.
I was shocked. "Really? Since I came back to Moldova I have enjoyed getting to know Jay. I feel like he is such a great kid. During chapel time he is usually the first one I see shoot his hand up in the air to offer an insight or answer a question."
In a private moment later with one of the staff, Jay confessed, "I am really trying to be good. When I get angry, I ask God to help me to choose what is right."
I am so encouraged to learn of Jay's transformation over this past year and see how a safe environment, full of love, patience and second chances allows space for kids like Jay to heal and grow.
Share this story