Humility When Tensions Are High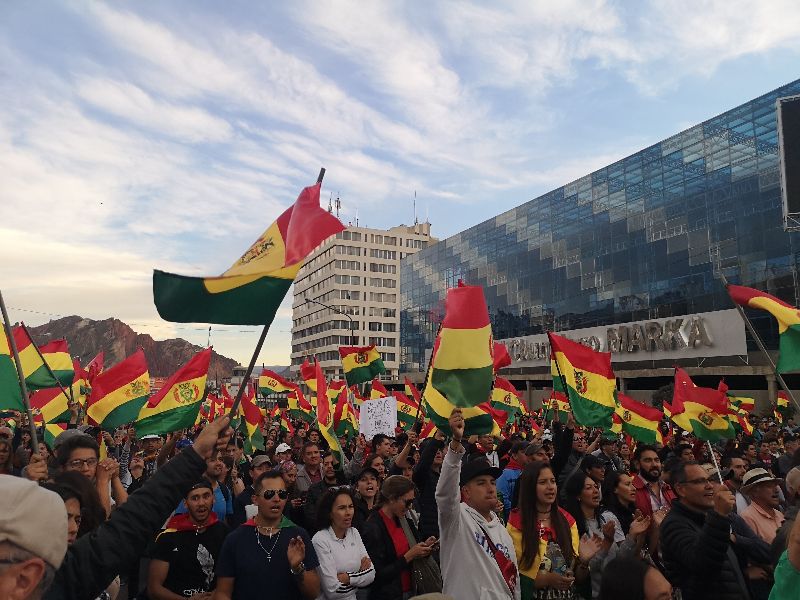 Last fall, Bolivia experienced significant political instability throughout the country and in areas where our WMF staff reside.
Some community members evacuated as we experienced weeks of national protests, blockades and riots regarding socialist president Evo Morales and his continuance of power for an unconstitutional 4th term. Chaos and division grew as protests became increasingly polarized and violent. Shortages of food, water and gasoline most deeply affected the poor: single mothers couldn´t work to provide for their children, children couldn´t study and food prices rose.  In the end, Bolivia registered around 35 deaths and over 800 wounded.
The following is a reflection and moments I recorded in the midst of some of our tensest days:
---
I burned a whole sheet of chocolate chip cookies in a futile attempt towards normalcy.
Soon after President Evo Morales and many others of his cabinet resigned after weeks of national pressure, a short-lived celebration quickly dispersed as angry mobs violently ransacked cities, destroying government property, businesses and homes. Suddenly all around us panic ensued.
"They're looting and destroying everything!!!"
"Turn off all the lights so they can't find us!"
"Can we come and stay with you at your house?"
From our home, we have a panoramic view of the capital city of La Paz and her sister-city El Alto, a combined population of over 2 million people. I stood paralyzed at the edge of our overlook watched the outbreak from afar. I could hear dynamite boom and pops of firecrackers on all sides. I saw huge smoke stacks rising in the distance from ongoing fighting and vandalism. And the nervous words of loved ones bombarded my thoughts:
— "We can't get home and so we're just gonna have to walk down through the valley. We'll probably be home by dark." – My Husband Andy, escorting two single female missionaries out of the city.
— "Mama, I dreamt people surrounded our house with gasoline." – My 10-year old son.
— "We have boiling water ready if anyone gets too close." – Friends and neighbors preparing to face oncoming attackers
— They're yelling, 'Civil war! Now we want civil war'!!" – Frightened WMFB co-workers
The next days were a blur, hosting friends, neighbors and staff members, coordinating ministry logistics, and trying to show solidarity with townspeople nearby.
"Today I'm so tired. We stayed up all night keeping watch." "I can't even remember what day it is." – WMF staff member
"I had a panic attack. We need to get out of here." – Fellow missionary
"Do we have school today? Do we have more homework?" "What can we do now??" – Bored children after weeks of cancelled classes
Beyond the day-to-day survival, lingered a heavy awareness of the issues at hand: deep resentments and fear, pain and frustration on all sides. One friend wrote, "The wounds of hate and racism are not yet healed." We desired to be a voice of peace, hope and unity, but felt completely paralyzed to do so.
They're yelling, 'Civil war! Now we want civil war'!!" – Frightened WMFB co-workers
"I'm just so sad." "Who will fight for us now?" "We can't trust them. We're fighting for our dignity!"
– Indigenous friends lamented
---
I finally broke from the stress of it all. Sobbing at times, other times intermittent tears arising without warning. Exhaustion enveloping it all.
Temporary resolution has since come with an interim government, while we await the upcoming Presidential elections (now postponed due to the pandemic) that could once again prove conflictive.
With a long history of exploitation, these recent uprisings proved that century old wounds have not yet healed. Racism and corruption have held this country captive for generations: Indian v.s. White; Left v.s. Right; Socialist v.s. Capitalist. Diverse, but not unified.
As privileged Americans seeking service and solidarity on behalf of the poor. our family has felt torn between these realities. We have 4 beautiful blond hair, blue-eyed children with big, brown, Bolivian hearts.
In the midst of the tension, we to hold to the Call of the Church:
To be a unique voice of peace, truth and love, in the midst of hatred, confusion and fear.
To be the Body of Christ that seeks unity, understanding, forgiveness and reconciliation.
To offer hope for the desperate and peace among the restless.
To respond with compassion and righteousness.
To oppose all injustice, fight oppression, and seek justice for all, particularly the least of these.
In these times of division and crisis, we remember Jesus on the cross, who embodies forgiveness that heals and frees the soul, closes the wounds, and fully reconciles.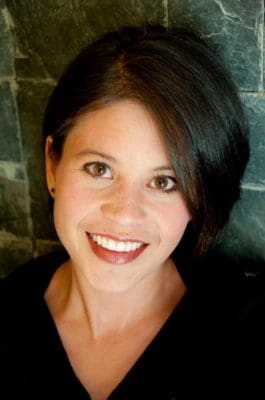 About Andrea
In 1994, Andrea traveled to Bolivia on her first overseas mission trip.  There she discovered a passion for missions. Following this, she and her husband, Andy, traveled on various short-term trips to China and throughout Latin America. In 2001, they moved to El Alto, Bolivia with Word Made Flesh to begin their service among the poor, focusing on women in prostitution.  Andrea is the Field Director of WMF-Bolivia where she lives with her husband and four sons.
Connect with Andrea: andrea.baker@wordmadeflesh.org
Share this story