Word Made Flesh Rwanda is called to love and serve Jesus among
and alongside the most vulnerable in Kigali, Rwanda.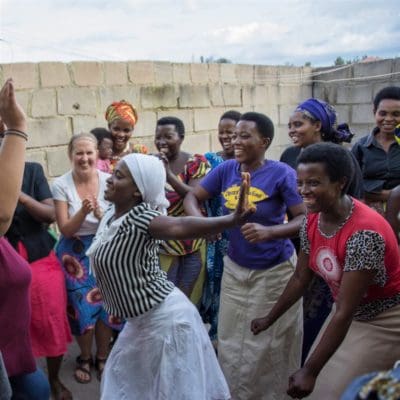 In 1994, Rwanda was torn apart by the genocide against the Tutsi ethnic group. The result was a country devastated socially and economically by war, and a people broken and traumatized by months of violence between friends and neighbors. In the 20 years since Rwanda has seen unprecedented growth and development. However, nearly half of the population of this beautiful country still live in poverty. 
Since 2015, Word Made Flesh Rwanda has been serving women who have been experiencing the brokenness and vulnerability that comes with living in poverty in one of Kigali's poorest neighborhoods. Women in Kangondo (an urban slum in Kigali) struggle to find stable sources of income. The constant stress of not having enough money to get by can create deeper issues of depression and hopelessness, on top of the post-traumatic stress many Rwandans still carry from the 1994 genocide against the Tutsi. WMF seeks to restore hope while equipping women with the tools and resources they need to thrive.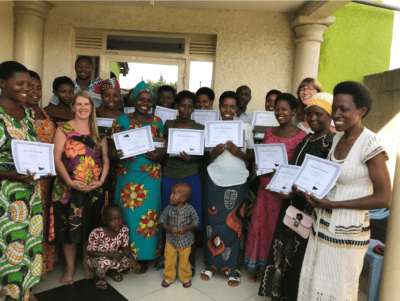 Vision:
Word Made Flesh Rwanda is called to love and serve Jesus among the most vulnerable in Kigali, Rwanda. 
Mission:
Word Made Flesh Rwanda invests in women living in vulnerable communities through friendship, discipleship, and opportunities for economic empowerment and holistic transformation.
Activities:
Through participation in one of our economic empowerment programs women have access to dignified work, vocation and life skills, financial literacy, counseling, and deep friendship through community. 
Economic Empowerment groups that meet weekly to create a safe community space for women to participate in a savings group, study the Bible, and pray together.

WMF women making jewelry to sell as a form of dignified employment.

A jewelry and craft-making workshop that offers stable and dignified employment to five women. 

Regular home visits to develop individual relationships with each woman in our programs.

Trainings on various social and health issues that women in this community face, as well as offering counseling services through a volunteer professional counselor. 

Entrepreneurship training and support for women interested in starting a small business in their community.

Scholarships to help the women in our programs send their children to school. 
WMF Rwanda's Instagram Feed
Instagram did not return a 200.